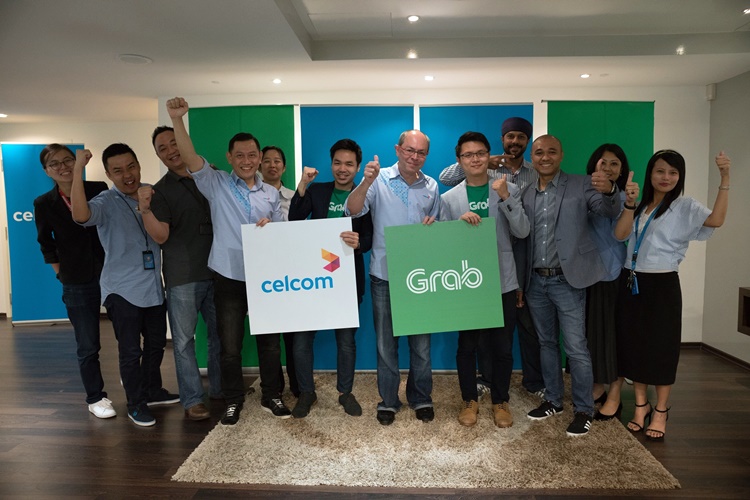 (center from left) Zalman Aefendy Zainal Abidin, Chief Marketing Officer of Celcom Axiata Berhad,
Sean Goh, Country Head of Grab Malaysia, Azwan Khan Osman Khan, Deputy Chief Executive Officer,
Business Operations of Celcom Axiata Berhad and Tian Jiong Jian, Head of Business Development,
Grab Malaysia flanked by the Celcom product and services team in a Celcom and Grab partnership
to deliver and enable mobile customers with better and convenient digital lifestyle services
Today, Celcom Axiata Berhad has announced that they will be partnering with Grab. The new partnership will offer Celcom customers who often take GrabCar or being GrabCar drivers themselves with special benefits.
The special benefits include zero-rated data charges on the GrabCar app usage and free GrabCar rides and discounts as part of their loyalty program. As long as GrabCar drivers use Celcom's LTE network, bundled with Celcom FIRST plans, they will automatically be granted zero-rated data charges on the Grab Driver app.
Azwan Khan Osman Khan, Deputy Chief Executive Officer, Business Operations of Celcom Axiata Berhad said Celcom is excited to partner with the region's leading digital ride-hailing service, that will offer the best digital experience for its customers and GrabCar drivers.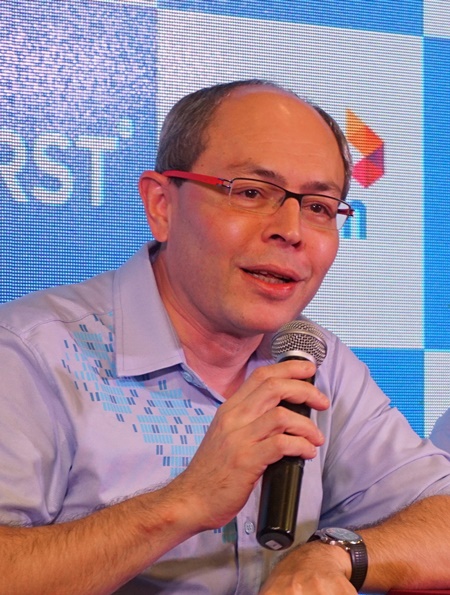 "We look forward to innovating with Grab and deliver new ride-hailing services for both our customers and GrabCar drivers who would greatly benefit with Celcom's seamless network connectivity for their day-to-day engagements," he said.
Sean Goh, Country Head of Malaysia shared that the partnership is ideal as it will help both Grab's stakeholders to not just enjoy a better ride experience but also help their driver-partners financially as well.
"As an e-hailing ride service, both our drivers and passengers rely on mobile connectivity, especially for our drivers who are always trying to provide excellent service to their passengers. In addition, as our driver partners are dependent on their mobile devices, this will certainly help our drivers to defray some of their mobile cost and also help the navigation of the journey much more efficient," added Goh.
For more information, please log on to www.celcom.com.my or their loyalty programme with Grab.