Celcom unveils new MEGA postpaid plan, offers unlimited data or lighting fast internet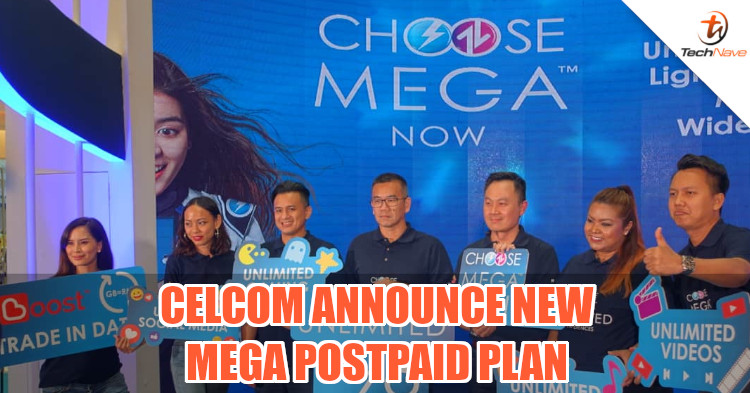 Earlier today, Celcom announced the new MEGA postpaid plan that aims to deliver a flexible postpaid package to customers. With the new plan, you can choose to have either unlimited data cap or unparalleled internet speeds - two areas that are commonly demanded when it comes to mobile internet.
The Celcom MEGA postpaid plan gives customers a base of 30GB internet quota for RM80 per month. Also, all MEGA plan customers get to enjoy unlimited calls to all mobile networks. From there, you get to choose different add-on options to customise the plan to your preference. You can choose either the MEGA Unlimited M or L from 'Unlimited Mobile Internet', or MEGA M, L and XL from 'Lightning Mobile Internet Speed'.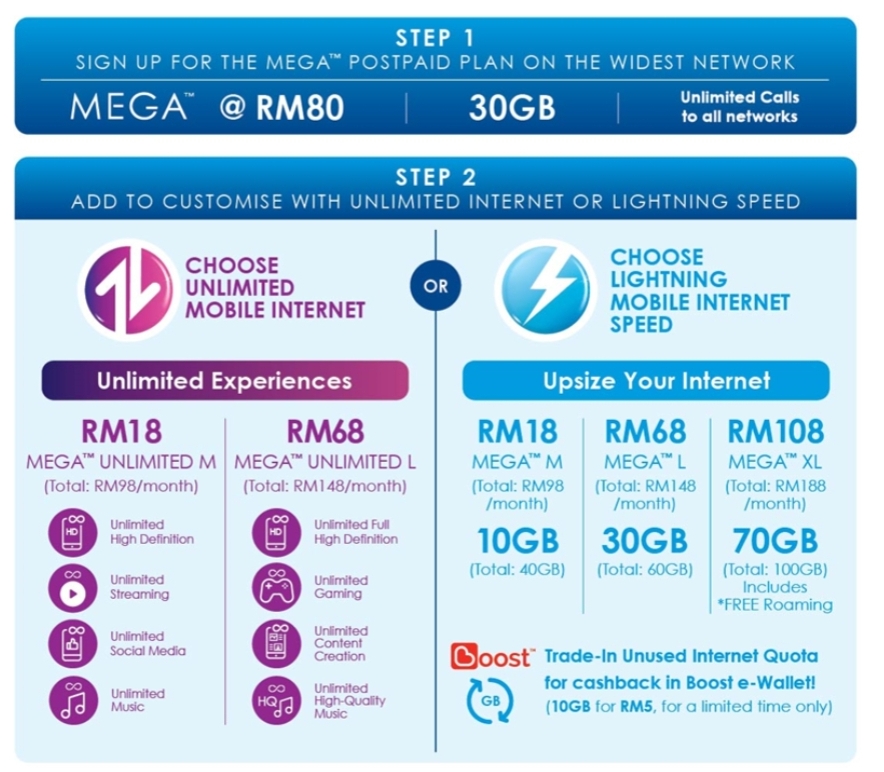 One major feature for Lightning Mobile Internet Speed is the monthly cashback. For customers who choose this category, you get to exchange all unused mobile internet quota for cashback every billing cycle. This cashback will be applicable only if you have a Boost e-wallet account, however, and you will need at least 10GB for RM5 in cashback. Also, those who go for the MEGA XL package can enjoy unlimited roaming in 12 countries.
Besides that, Celcom MEGA postpaid customers can share their data with three additional supplementary lines for RM40 per line. Each line added to the primary line also adds an additional 15GB of data, so it's an effective way to boost your data cap for your family. To find out more, you can visit the Celcom MEGA sign up page.
So, does Celcom's new postpaid plan interest you? Also, do you prefer faster Internet or unlimited mobile data? Let us know on our Facebook page and stay tuned to TechNave.com for more updates like this.