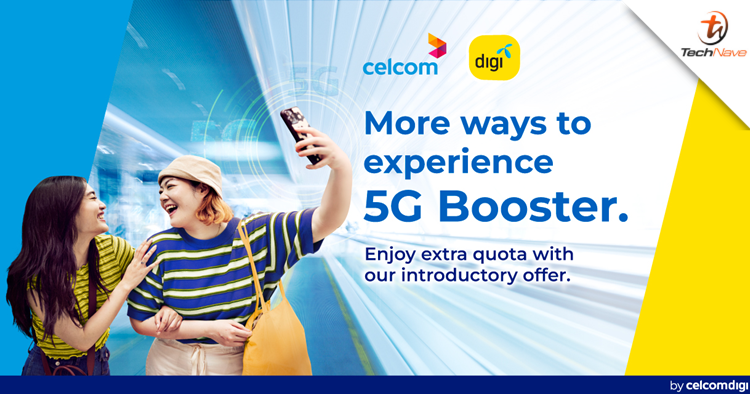 The 5G free access by CelcomDigi ended at the end of May 2023 but out of goodwill, the company decided to extend the 5G Booster until 30 June 2023. On top of that, the recently merged company is also launching more 5G Booster options for all Postpaid and Prepaid customers.
From June onwards, CelcomDigi Postpaid and Prepaid customers now have access to 5G speeds on their high-speed Internet plans. Postpaid customers can add RM10 to their monthly plan to enjoy the 5G Boosters. The Boosters will also be available for free on postpaid plans above RM90. Additionally, prepaid customers can get 5G access for as low as RM3.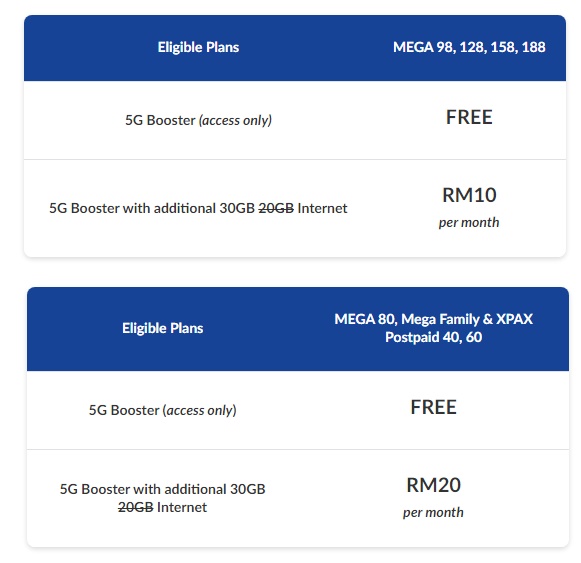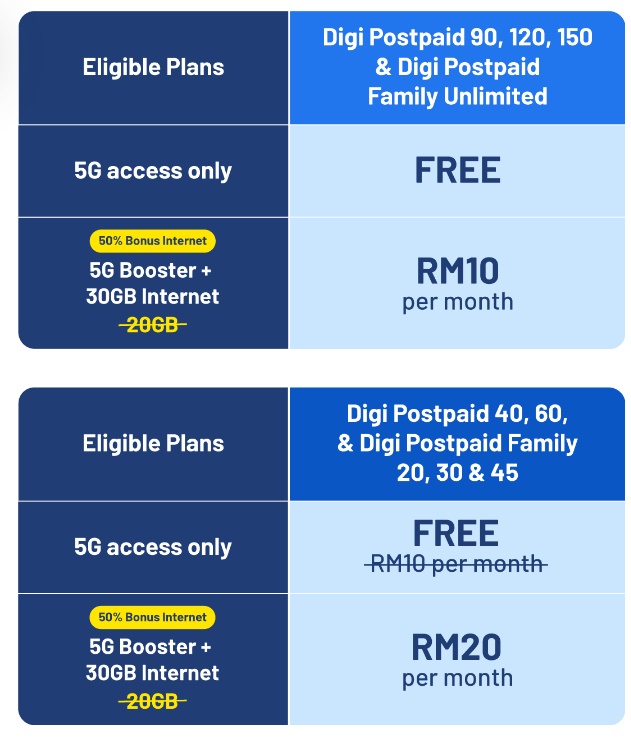 In conjunction with the launch of the 5G Boosters, CelcomDigi is offering customers an introductory 50% bonus Internet quota usable on both 4G and 5G networks. In addition, customers on postpaid plans below RM90 will enjoy free 5G access for a limited time.
These new 5G Boosters are also available for CelcomDigi's enterprise customers. Customers who subscribed to MEGA for Business Lightning or Go Digi plans above RM90 will enjoy the 5G Booster for free. They also have the option to get unlimited 5G Internet quota on MEGA for Business Lightning 158 and Go Digi 168.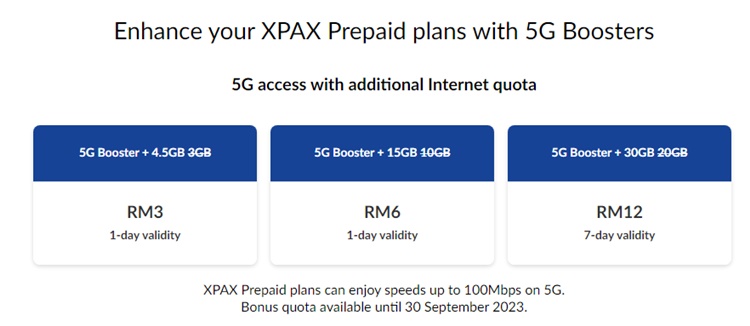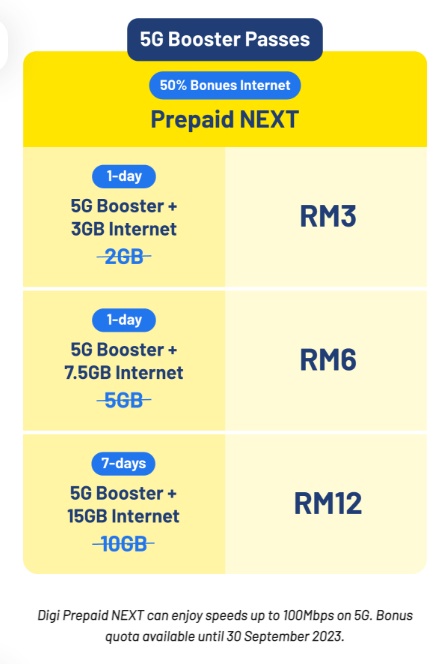 CelcomDigi customers can activate their chosen 5G Booster by checking their plans' eligibility and activating the 5G Booster through the Celcom Life app or MyDigi app on their 5G device. For more information on the new 5G Boosters, please visit celcom.com.my/5G or digi.com.my/5G.