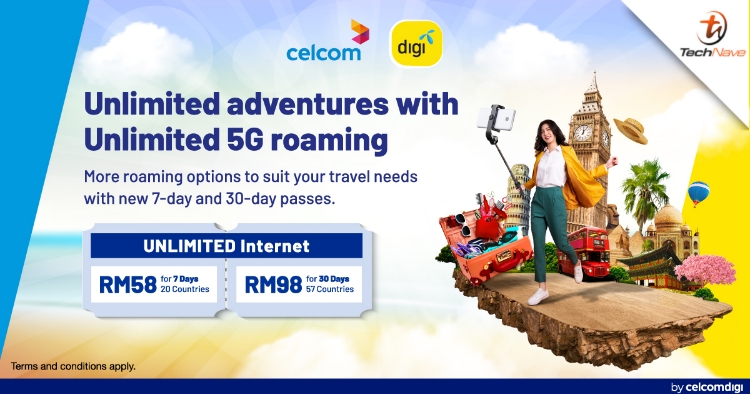 CelcomDigi Berhad (CelcomDigi) today announced two new Unlimited 5G Internet Roaming passes for all Celcom and Digi customers. Aimed at enhancing users' travel experience, read on to find out more about the new offerings.
Both passes offer unlimited internet with access to 5G networks in multiple countries, which differs based on the pass. Firstly, the new 7-Day Unlimited Internet Roaming pass is available in 20 selected Asian countries and is priced at RM58 and as the name would suggest, valid for one week.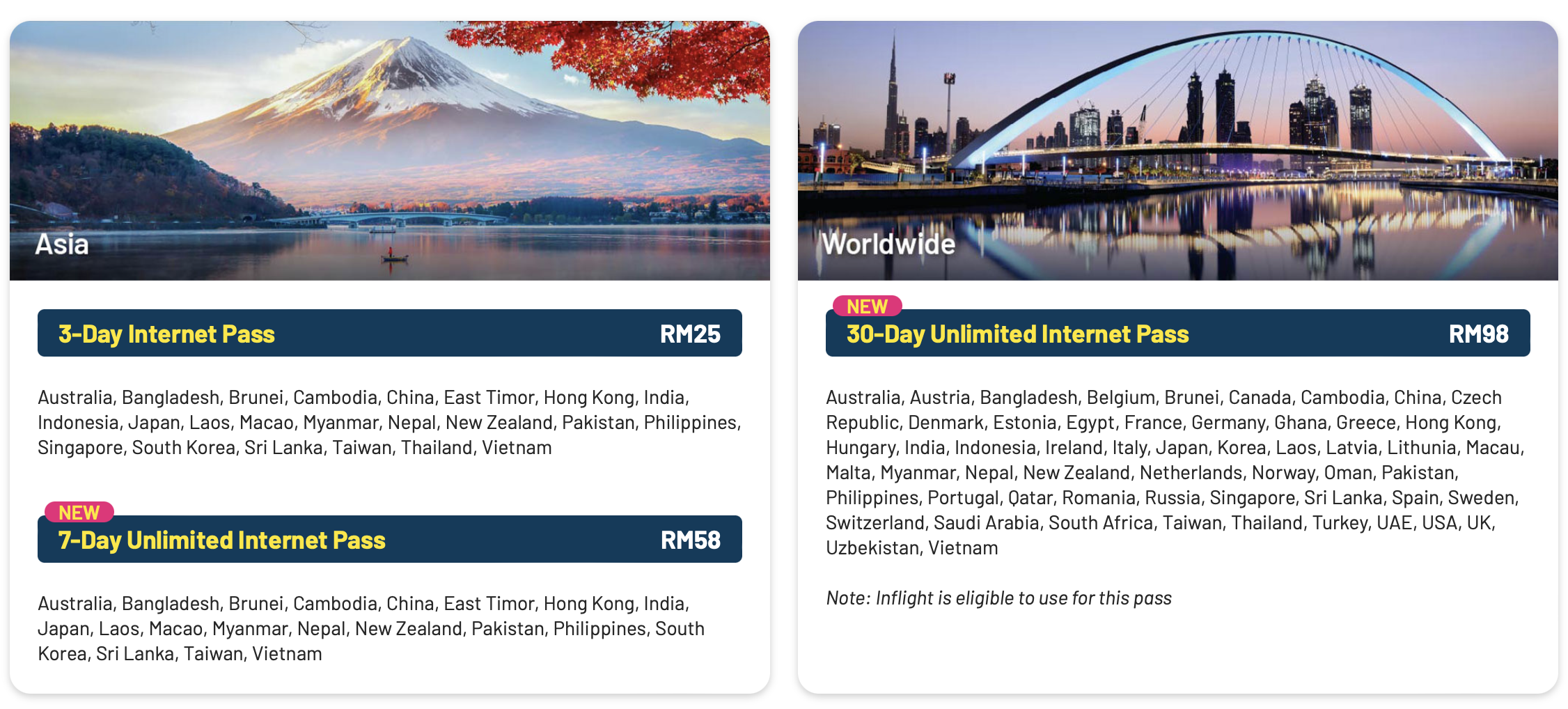 The second offering is the 30-Day Unlimited Internet Roaming pass which is available in 57 selected countries worldwide. Priced at RM98, the pass is valid for 30 days, which is suitable for those that are going on longer international trips.
Previously, CelcomDigi offers a 3-Day Internet Roaming Pass at RM25 which comes with 2GB Internet and 30 minutes call for CelcomDigi customers who are travelling to any of the 20 Asian countries. This 3-day roaming pass also gives an additional 2GB of Internet for customers who are travelling to Singapore, Indonesia, and Thailand.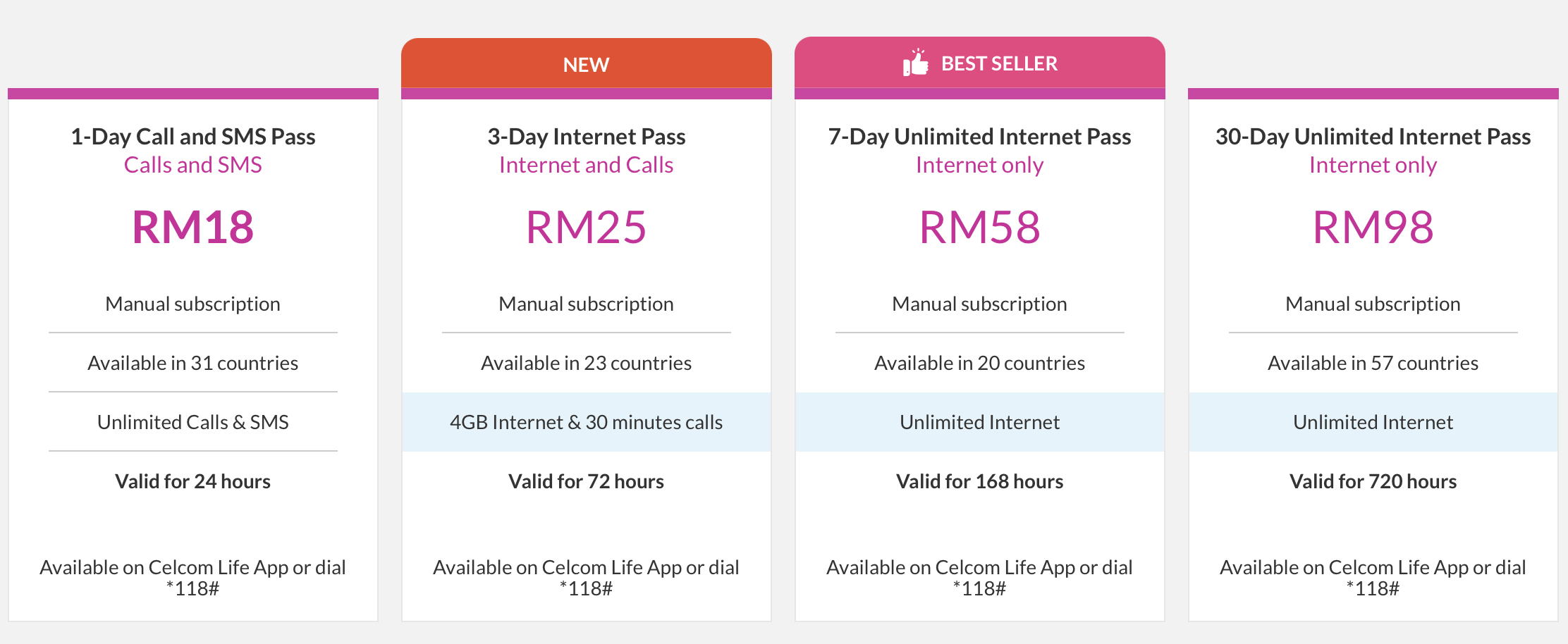 To subscribe to the roaming passes, Digi users can do so via the MyDigi app or by dialling *800#, Meanwhile, Celcom users can continue to subscribe via the Celcom Life app or by dialling *118#.
For more information, please visit either Celcom's or Digi's official landing page for roaming passes. As always, do stay tuned to TechNave for more trending tech news from Malaysia and beyond.