Check out the new Samsung Galaxy S20 Ultra Cloud White and Galaxy Buds+ Blue!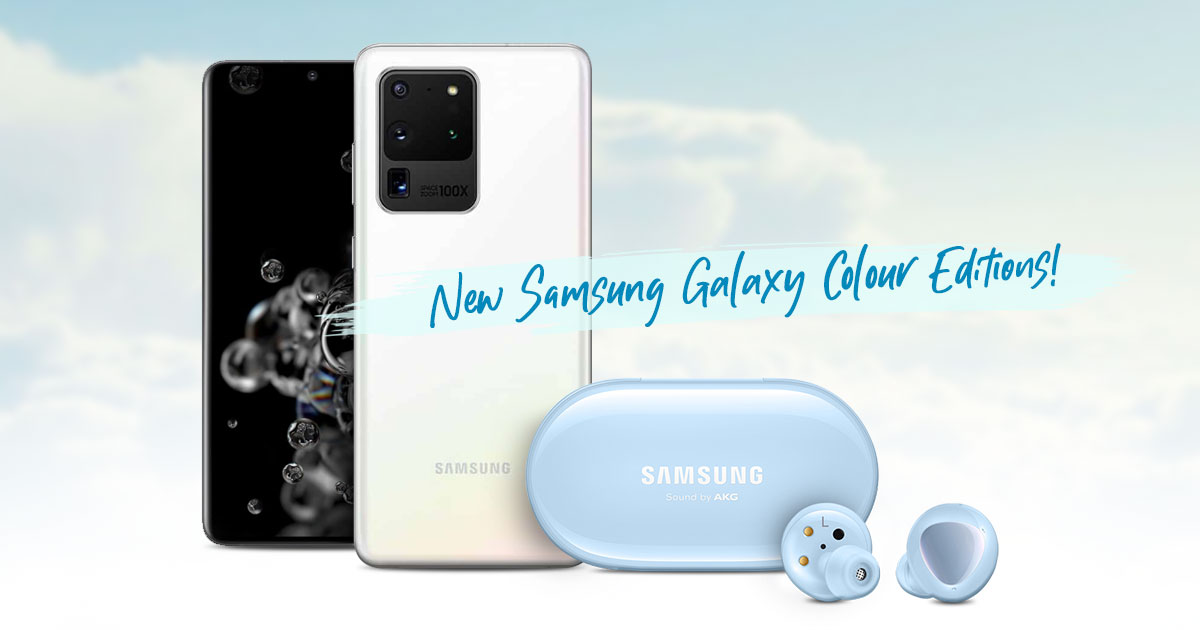 Today, Samsung Malaysia is excited to bring in a new colour model for the Galaxy S20 Ultra and Galaxy Buds+ each. Dubbed as the Galaxy S20 Ultra Cloud White and Galaxy Buds+ Blue respectively, these two products can be purchased for the same price across the nation. That's right, the Galaxy S20 Ultra Cloud White is the same RM4999, whereas the pair of wireless blue earbuds is RM599.
Now together with Cosmic Black and Cosmic Grey, you can have three colour options to choose from that suits your style the most. As opposed to black, white often give off the feeling of premium quality, cleanliness, purity, and usually has a positive connotation. Not only that, but the whiteness on the body is also able to distinctively show the big quad rear camera making it stand out in the crowd.
Most people who like white are neat and immaculate in their appearance. They are often self-confident, far-sighted, with a positive and optimistic nature. If you are this type of person who likes white then maybe the Galaxy S20 Ultra Cloud White is the one for you.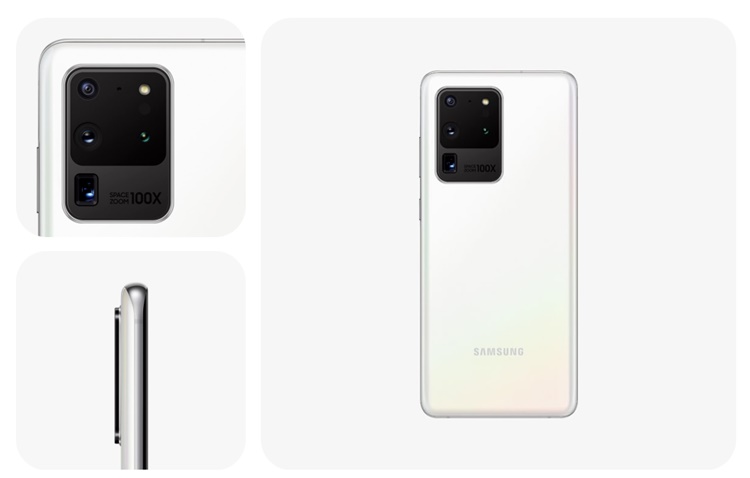 Samsung Galaxy S20 Ultra Cloud White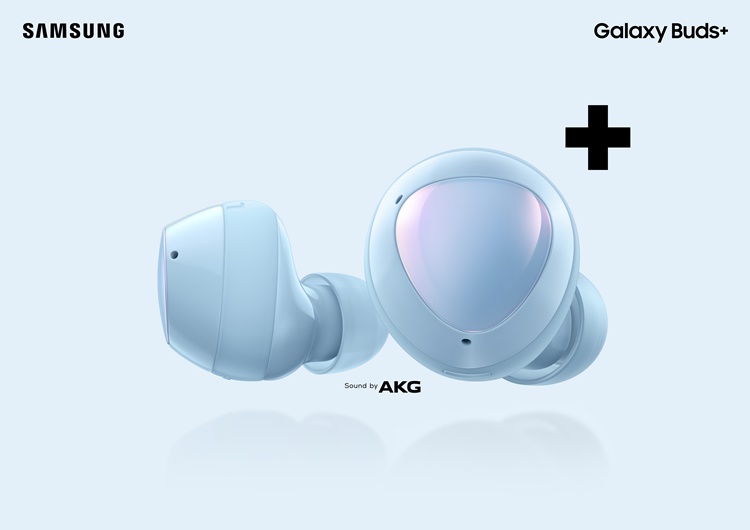 Samsung Galaxy Buds+ Blue
On the other hand, blue has often represented the feeling of cool, calmness, and stability like the sky and sea, as well as usually linking to one's consciousness and intellectual mind. Blue is a very popular choice for a lot of people so it's a nice alternative apart from the black and white counterpart. In fact, putting the Galaxy Buds+ Blue in your ears almost makes you look like wearing a pair of blue pearl earrings!
Many people whose favourite colour is blue are usually peacekeepers and calm individuals. Their sense of loyalty knows no boundaries and value trust and integrity, as well as being reliable and responsible people. They can be quite caring and idealistic too so if you happen to fit in these descriptions, perhaps you are also a good fit for the Galaxy Buds+ Blue.
In terms of the tech specs, the Galaxy S20 Ultra Cloud White has the same one as the standard models. To recap, the new colour edition still features the same Exynos 990 chipset alongside a memory capacity of 12GB of RAM and 128GB storage. The 6.9-inch Dynamic AMOLED 2X is also present with 511 ppi and not forgetting, a humongous 5000mAh battery with fast-charging technology as well. Camera-wise, it sports a 108MP + 48MP + 12MP + ToF quad rear camera with the capability of zooming in up to 100x.

Samsung Galaxy S20 Ultra Cloud White is now available to purchase

Samsung Galaxy Buds+ Blue is supported by AKG
As for the Galaxy Buds+ Blue, they also have the same battery life of up to 11 hours of play-time and fast charging capability. Even if you charge them for just 3 minutes, the wearables can go on for an hour of music playback. Moreover, the wireless buds also come with a Dual Dynamic speaker (Woofer + Tweeter) and compared with the predecessor, the sound quality has been improved with enhanced ambience sound + clear voice call quality with the 2+1 mics. Lastly, it supports wireless charging via Powershare.
Before we end this article, we would like to remind everyone that the Galaxy Raya Promotion is still happening until 7 June 2020. If you purchase an eligible Samsung Galaxy device and take a creative picture of your Raya celebration, you stand a chance to bring home a Samsung 65" Q800T QLED 8K Smart TV (2020)! This grand prize is worth RM22,999 and this includes RM500 Boost credits as well.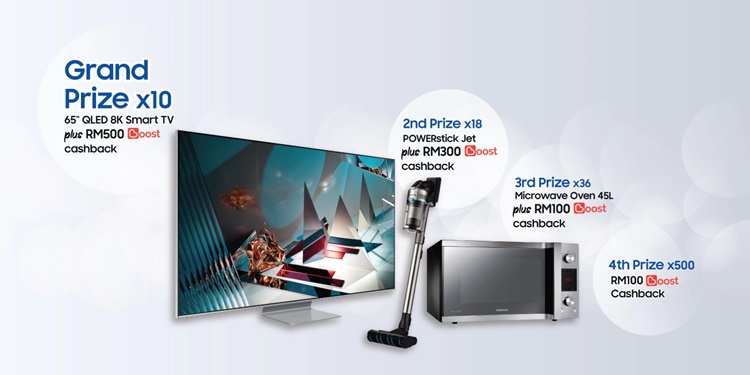 To read more about the Jimat, Snap and Menang campaign, just head over to our news coverage here. Also, to check out the new Galaxy S20 Ultra Cloud White and Galaxy Buds+ Blue variant, you may visit the webpage here and here respectively. You ought to hurry up if those are the colours that you have been waiting for! Stay tuned for more trending tech news at TechNave.com.
Samsung Galaxy S20 Ultra Specs & Price >