China bans Plague Inc. game app due to "illegal contents"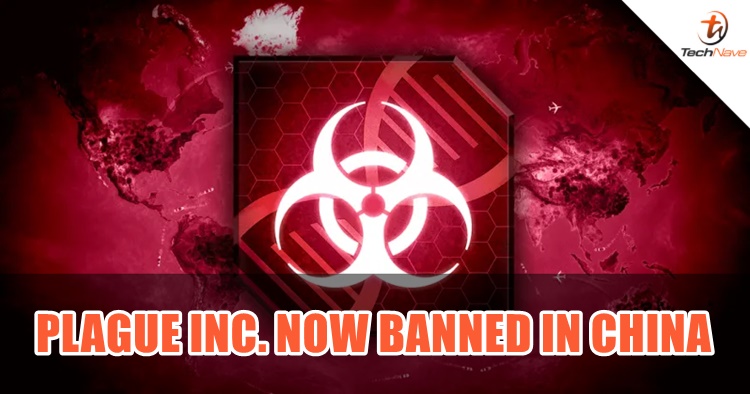 Ever since the rise of the COVID-19 virus, the popular plague simulator game app, Plague Inc. became popular again in recent weeks. It even became popular in China during the period but it seems that the authorities are not amused. As of today, the game app has been taken down in the China App Store.
So what was the reason? Well, according to the creators of the game, Ndemic Creations, they said that the China Cyberspace Administration is shutting down the game in their country for having "content that is illegal in China". Despite being out of their control, the makers aren't giving up on their Chinese fanbase and will try to find a way to get back into the China App Store. They will try to make contact with the Cyberspace Administration of China to work out on a solution.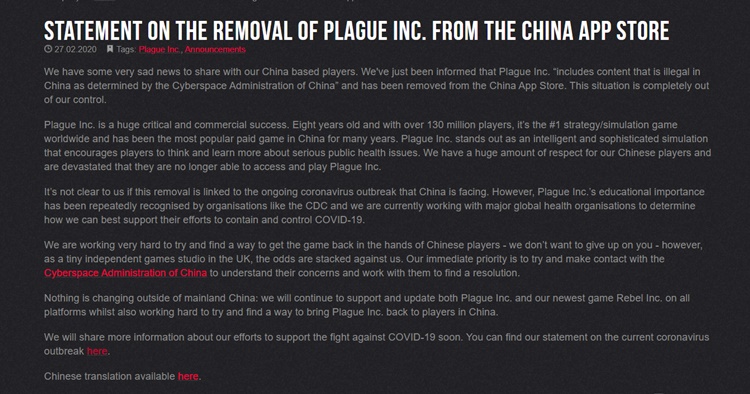 You can read the full statement here
Interestingly, Plague Inc happens to be the most popular paid game in China for many years. So it's weird that the authorities want to ban it due to "illegal content". If we have to assume, it's probably because they don't want their citizens to use the game as a source of information on COVID-19 which is unreliable. In fact, Ndemic Creations is discouraging players from doing so as it is just a game and not a scientific model.
Oh well, too bad for the China players. Also, please keep your hygiene clean and wash your hands regularly. Stay tuned for more tech news at TechNave.com.