Coca-Cola has inserted an OLED illuminating lightsaber on its bottle!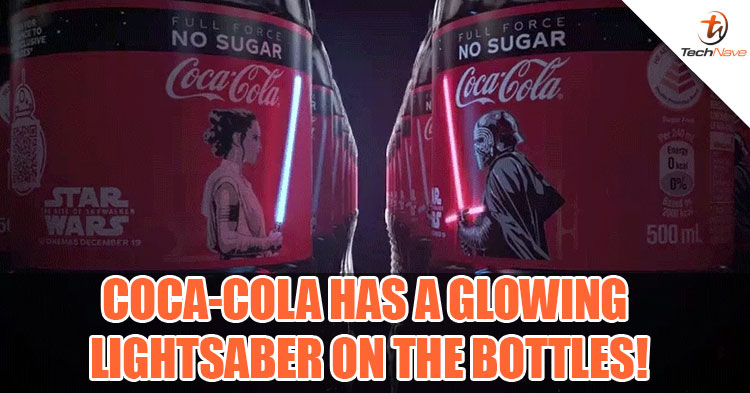 With Star Wars: The Rise of Skywalker coming into theaters in mid December, most companies have started rolling out all the hot merchandises but there's one stands out the most today which is the glowing lightsaber Coca-Cola bottles. The company has placed an OLED panel on the bottle to make the lightsaber glow whenever you press onto it.

The OLED on the bottle is a self-illuminating panel that does not need any backlight which allows Coca-Cola to make use of this advantage to insert the ultra-thin panels behind the plastic bottle's label without showing any bulky looking wiring behind it. Also, it is durable towards all the tossing and bagging of the bottles during shipping and it won't get spoiled in your hands.
Coca-Cola Lightsaber merchandise ads on Instagram
However, these OLED panels on the bottles only have a 40 minutes battery life in total. With that said, it will let you turn it on for roughly 500 times if you keep it on for less than 5 seconds everytime. Besides, there are only 8,000 bottles being made available at 45 secret locations in Singapore only.

So good luck on getting your hands on the bottles! But if you do get it, please share your pictures with us on our Facebook page and stay tuned for more updates on TechNave.com!