Comparison: Apple iPhone X pre-order plans from Celcom, Digi, Maxis and U Mobile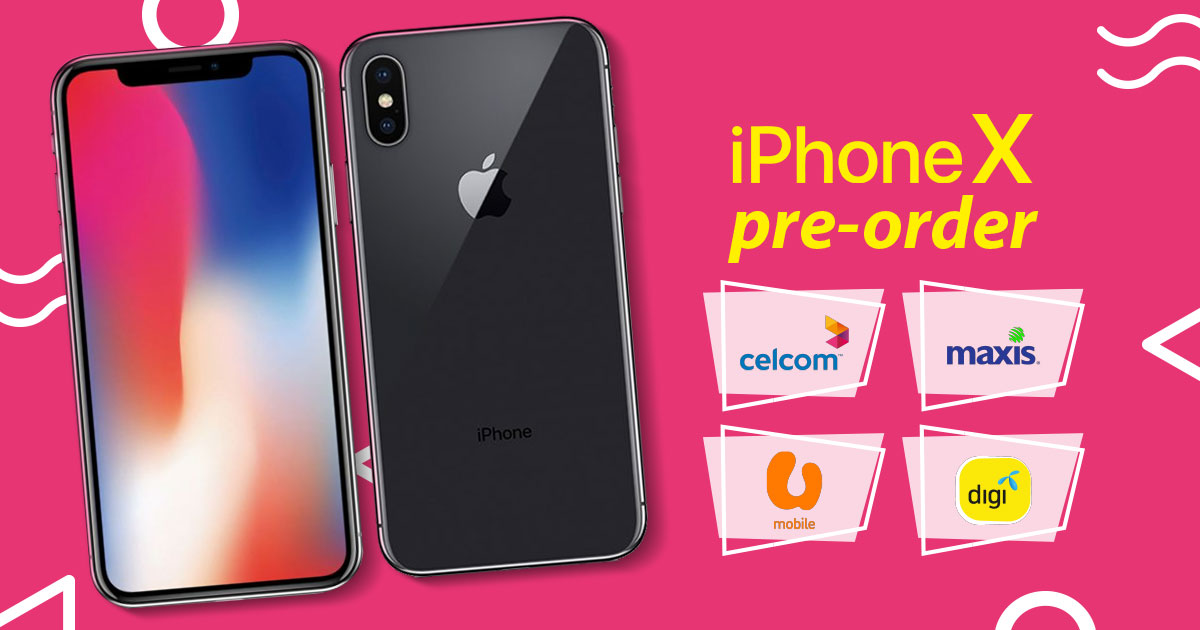 The pre-order of the Apple iPhone X has officially started today and will officially launch in Malaysia on 24 November 2017. You know who else is excited about it? The big four local telco - Maxis, Celcom, Digi and U Mobile, of course. Everything you need to know is right here so here's what we know about what they are planning so far. Check it out below for your reference and comparison.
Maxis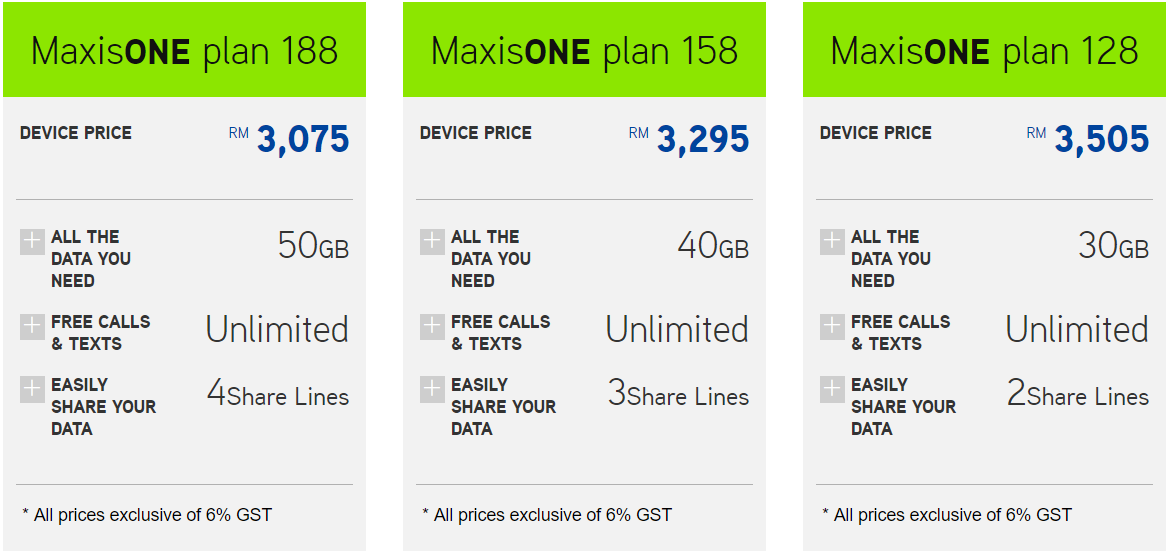 In case you haven't heard, Maxis has already stopped their trademark Zerolution plans for all iPhone models. So for those who are looking to get through this one, luck is not with you today. However, you can still get it through other methods, namely the MaxisONE plan 188, 158 and 128 starting from RM3075, RM3295 and RM3505 respectively.
In those MaxisONE packages, you also get a ton of Internet data from 30GB - 50GB which is usually more than enough. For calls and texts, it will be unlimited to all networks and each plan also allows to share the data up to 4 lines.
Also, for those who still have the iPhone under the Zerolution plan with Annual Upgrade, they may upgrade their iPhone after 12 monthly instalments. For more information, check out Maxis' iPhone X pre-order page right here.
Celcom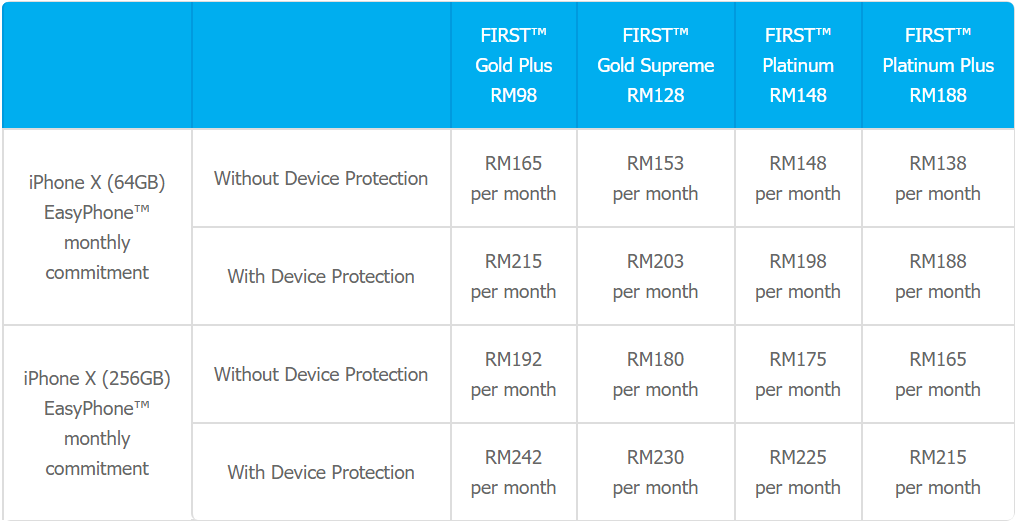 Next up, Celcom is also offering the iPhone X in both black and silver option. For memory, it's still the same 64GB and 256GB variant and the company decided to initiate a midnight delivery on the launching date which Maxis did last year. If you are not keen to stay awake and want your beauty sleep, you can opt for a normal delivery time.
In terms of pricing, Celcom is offering the iPhone X through its EasyPhone plan with or without device protection from as low as RM138 (FIRST Platinum Plus) while the "highest" is RM242 (FIRST Gold Plus). On top of that, if you're familiar with Celcom postpaid plans features, it has Video Walla, Music Walla, unlimited social apps usage for Whatsapp and WeChat, unlimited SMS, unlimited calls to any network and so-much-Internet-data up to 100GB (weekday and weekend combined).
You can check and fill out the information at Celcom's iPhone X pre-order page here and here.
Digi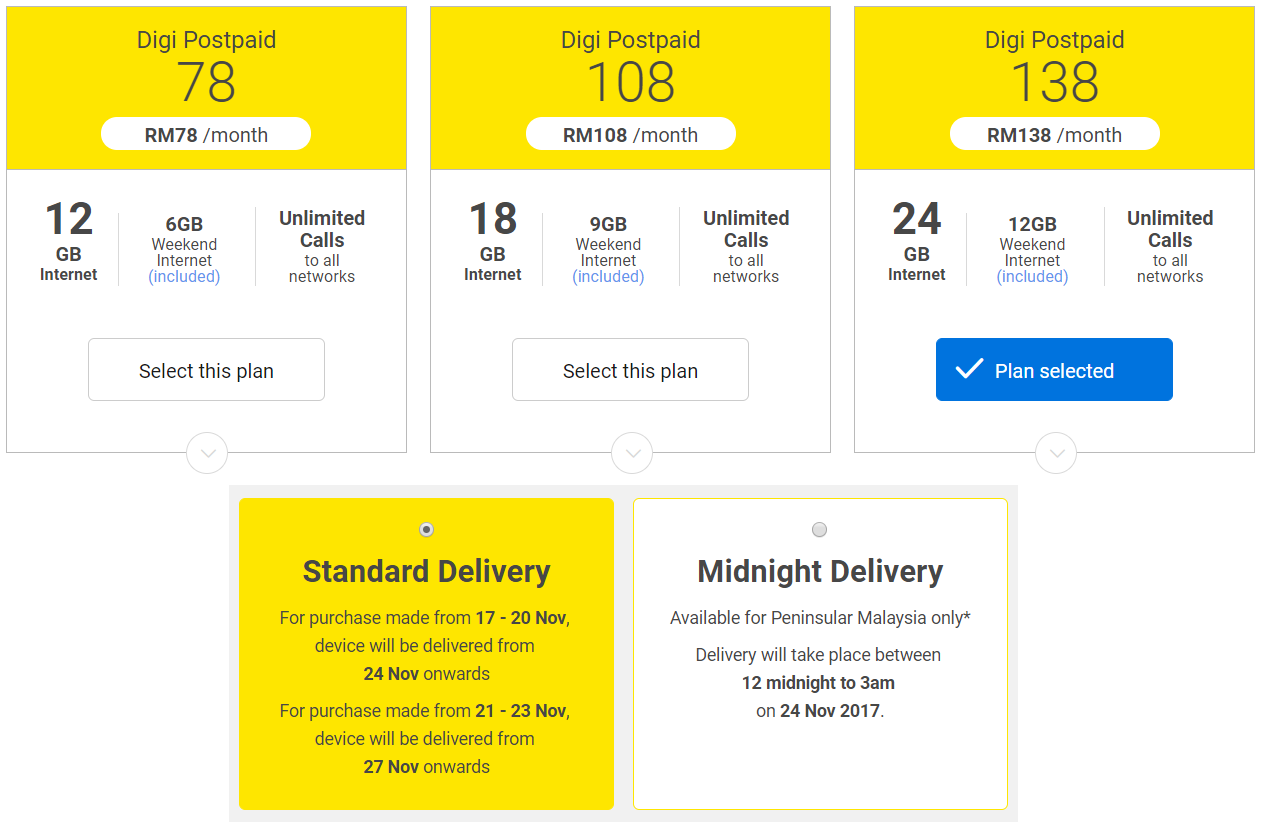 Moving on, Digi is offering a 32% discount off of the iPhone X 64GB model which is RM3495, while the 256GB gets a 30% discount becoming RM4155. As usual, the three Digi postpaid plans introduced are Digi Postpaid 78, 108 and 138 with the same amount of Internet data of 12GB, 18GB and 24GB (including weekend data). Good thing about this is that some users might not need that much Internet data and can rollover 3GB worth of it over the next month if not used, as well as having 30 days of free iflix usage.
By the way, Digi is also doing a midnight delivery from 12AM - 3AM on 24 November 2017. But you can also choose to have a standard delivery too. Check out more information on Digi's iPhone X pre-order page over here.
U Mobile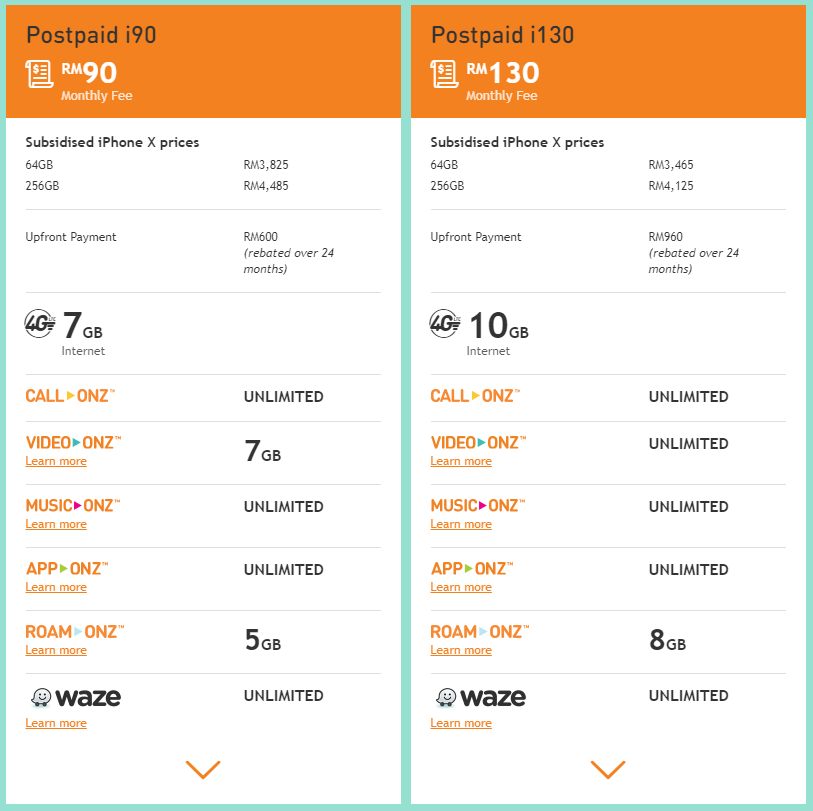 Last but not least, the pre-order registration page at U Mobile is online as well along with two postpaid plans - i90 and i130. The i130 seems like a better plan because it has unlimited data of Call ONZ, Video ONZ, Music ONZ, App ONZ and Waze usage. Total Internet data is 10GB and the company is also providing 8GB Internet data for Roam ONZ from RM3465 for the 64GB model. You can also choose whether you want to purchase the iPhone X online or at the nearest U Mobile store. For more information, check out U Mobile's iPhone X pre-order page right here.
So which plan do you prefer? And are you pre-ordering one today? Let us know in the comments below and stay tuned for more telco news at TechNave.com.
Apple iPhone X Specs & Price >