Comparison: Huawei Mate 7 vs Huawei Mate 8, should you upgrade?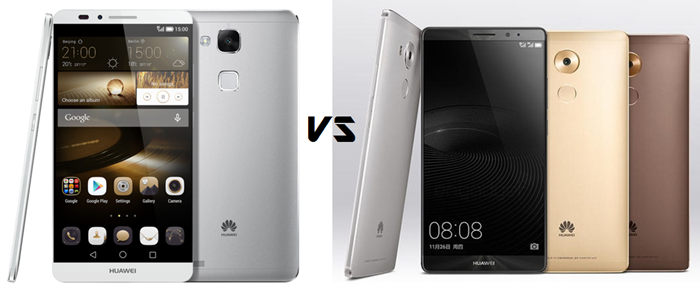 It's been about a month now since the Huawei Mate 8 landed in Malaysia, and it has gained quite a buzz due to how fast and "lag-less" it was due to the new Kirin 950 SoC chipset. That being said, it's been only a year since the Mate 7 came out and if you're wondering whether you should upgrade your device or not, we got you covered with a comparison below so read on to find out!
Tech specs and performances - The Mate 8 is a big improvement
As mentioned earlier, the Mate 8 has the latest Kirin 950 SoC chipset clocked in at quad core 2.3GHz + quad-core 1.8GHz. Not only that, it also has an i5 Intelligent co-processor that enhances speech recognition and a low-power consumption system that improves energy efficiency which is really great. The Mate 7 isn't that so bad itself either, as it carries a Kirin 925 SoC clocking in at quad-core 1.8GHz + quad-core 1.3GHz.
Besides that, the RAM and ROM section is not that far off. The Mate 7 has two variants – 16GB internal memory + 2GB RAM and a 32 internal memory + 3GB RAM, whereas the Mate 8 has three instead, a 32GB internal memory + 3GB RAM, 64GB internal memory + 4GB RAM and lastly 128GB internal memory + 4GB RAM. Both have an expandable storage up to 128GB.
Perhaps it's interesting to note that the Mate 7 has a slightly higher battery power than the Mate 8, with 4100 mAh to 4000 mAh. However, the Mate 8 has a superior quick charging and it's said that within 30 minutes of charging, the device can be used for a whole day, which is fantastic. Nonetheless, both have huge batteries which can last around 2 days on average usage.
The Mate 8 also has superior camera specs than the Mate 7. The Mate 8 features a 16MP and double LED flash lens on the rear with 8MP on the front, while the Mate 7 only has 13MP with a single LED flash lens for the main camera, while the front camera is 5MP only. Lastly, the Mate 8's OS is Android 6.0 Marshmallow, but the Mate 7 cannot be upgraded to that. So with all these specifications, I think it's obvious the Mate 8 has better overall tech specs and features.
Designs and features - Similar, but the Mate 8 has more options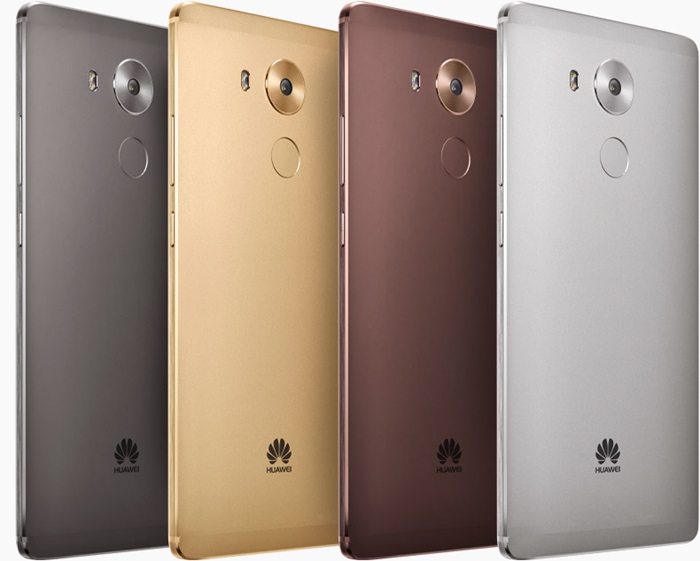 Both models are like twins actually and you can't really tell the difference except for the fingerprint sensor, as the Mate 8's fingerprint sensor is round shaped but the Mate 7's version is square. Even the screen display is the same 6-inch FHD display (same 1920 x 1080 resolution too), but the Mate 8 is protected by a layer of Corning Gorilla Glass 4 (more shock resistant) instead of the Corning Gorilla Glass 3 on the Mate 7. Not only that, the Mate 8 is available in four colours, Space Gray, Champagne Gold (premium only), Moonlight Silver and a never-seen before Mocha Brown (premium only). The Mate 7 only comes in black or white. And not to forget, the low-power consumption feature by the i5 Intel processor is a highlight for the Mate 8 for sure.
Price and conclusion - It's your choice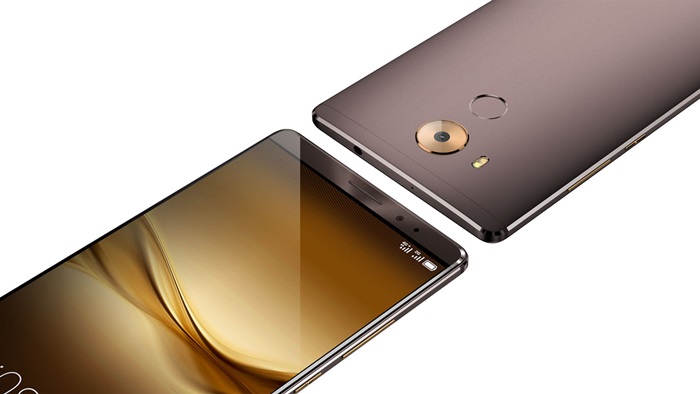 In terms of pricing, the Mate 7's value should have dropped by now after a year and according to various sources, the standing price now is around RM1856 – RM1959. You might also suspect that the Mate 8 would be expensive for a new flagship phone, but surprisingly from our coverage, it was revealed that the price will be RM2099 with third-party sellers offering it as low as RM1845. If you're thinking of the premium version, it's currently RM2399 but third-party sellers have it going for RM2249.
While it may seem that the Mate 8 is superior than the Mate 7 in every way, for me, if you're already satisfied with the Mate 7 then there's actually no reason to upgrade yourself to get the Mate 8 as the design is nearly identical. However, if you feel that your Mate 7 has been chugging along lately, then the much faster Kirin 950 (on par with the latest processors from Qualcomm) in the Mate 8 should make things a lot smoother, especially in the latest games. In addition, the price is quite affordable for a high-end smartphone. So that's our verdict, what do you think of the Mate 8? Know anyone using one? Thanks for reading and stay tuned for more comparisons in the future at Technave!