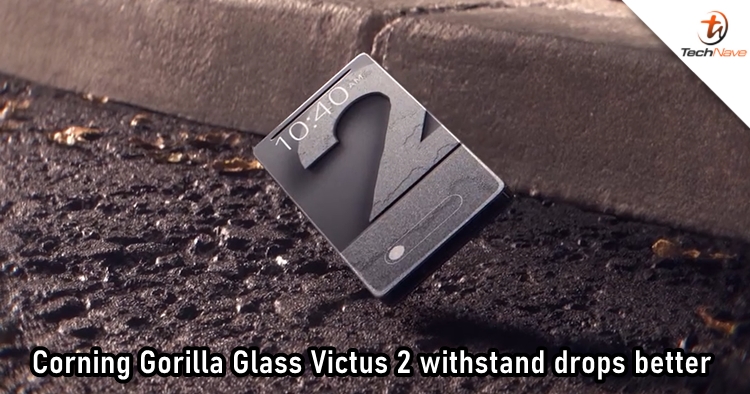 Corning has launched the second generation of the Gorilla Glass Victus. The successor of the one that arrived in 2020 brings improvements that mainly focus on drop resistance. Now, let's look at what it does to help future smartphones become stronger!
According to the company, the Victus 2's drop performance improves up to 1m on 80-grit and up to 2m on 180-grit. During lab tests, the latest-generation glass withstood one-meter (hip height) drops on concrete, while it also survived two meters (head height) drops on an asphalt surface. Besides that, Victus 2 ensures 2x scratch resistance than previous versions and 4x better scratch performance than its competitors.
It's said that smartphones nowadays are more prone to potential damage as the glass is quite fragile due to a thinner and lighter design. Not only that but a larger screen diagonal also allows more stress to be put on the glass when dropped. Therefore, it leads the company to adopt a new glass composition which will more likely save the devices from accidental drops on rough surfaces. The Gorilla Glass Victus 2 should appear in upcoming smartphones, and one of the first could be the Samsung Galaxy S23 series.
Let us know your thoughts on the new Victus glass by leaving a comment, and stay tuned to TechNave.com for more tech news.