Could this folding smartphone with a stylus and sub-display be the HUAWEI Mate X2?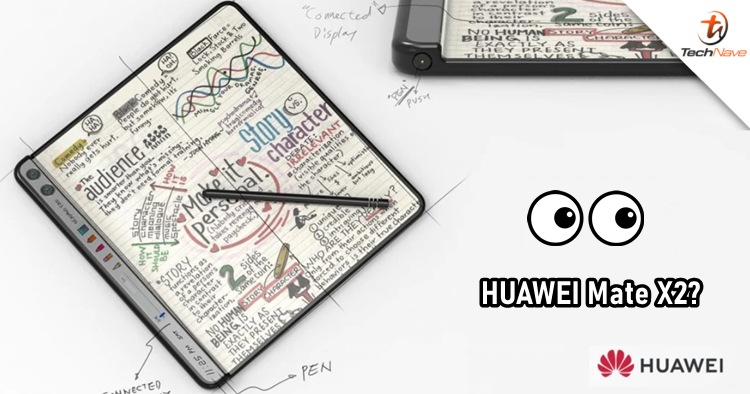 After the arrival of Samsung Galaxy Z Fold 2, we can't wait for HUAWEI to announce their next-generation of folding smartphones too. The HUAWEI Mate X is a serious competitor to the Galaxy Fold, so we're expecting the Mate X2 to live up to that standard as well. Now, it looks like the Chinese tech giant has already prepared for the fight with a patent of folding smartphone showing up.
The patent was filed back in 2019 with the CNIPA (China National Intellectual Property Administration) and published today. It reveals a folding device that comes with a sub-display and a stylus. Other than that, the sub-display also houses two cutouts for the selfie cameras. There will be a quad-camera setup at the back as well.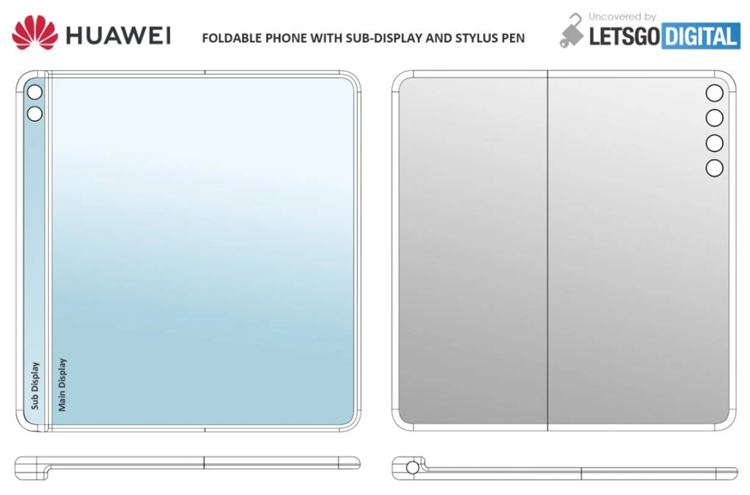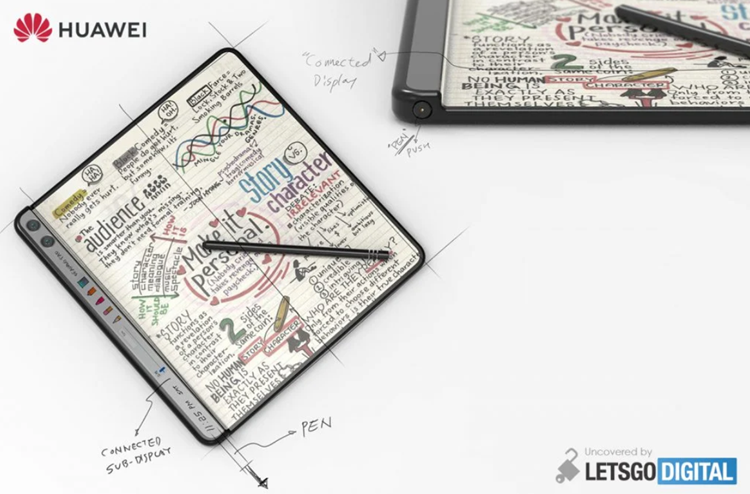 Rather than looking at the plain patent image, folks from LetsGoDigitial have made a more realistic render of the device. It looks like that the sub-display will be thicker than the primary screen. When it's folded, the thickness of the primary screen will be able to match the sub-display achieving a balance. To keep the stylus, there will be a space at the bottom of the sub-display for the purpose. It's also worth mentioning that there are no physical buttons in sight, with suggestions saying that the sub-display will cover the problem.
Let us know what you think about this patent of HUAWEI's folding smartphone on our Facebook page. Stay tuned to TechNave.com for more exciting smartphone leaks.