Curved 4K display Samsung SUHD TVs launched in Malaysia from RM9999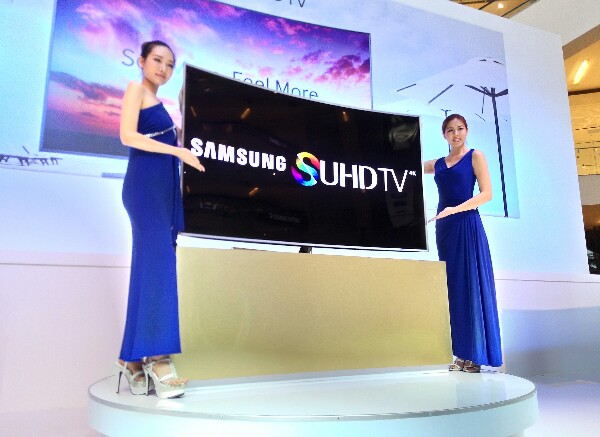 What does the "S" in SUHD TV stand for? Samsung says it could be Spectacular or Super but it's up to you to decide
Samsung Malaysia Electronics has just launched their Samsung SUHD TV range of curved display Ultra High Definition TVs for Malaysia. Based on a new nano-crystal technology the new SUHD TVs deliver brighter 4K display video and images with better clarity while maintaining the same energy efficiency as existing LED-backlit UHD TVs. In addition, each SUHD TV uses an intelligent SUHD re-mastering picture quality engine for seamless and high-quality upscaling from full HD 1080p to 4K resolutions. Available in 55-inch to 88-inch sizes, the Samsung SUHD range will include the JS9500 at 78-inches, JS9000 at 68-inches and JS8000 at 55-inches for now. The JS9500, JS9000 and JS8000 SUHD TVs will be priced at RM39999, RM24999 and RM9999 respectively. Prices are inclusive of 6% GST and they should be available starting from today, but if you're looking for a clearer explanation, there will be a roadshow at the Concourse in Pavilion Kuala Lumpur tomorrow.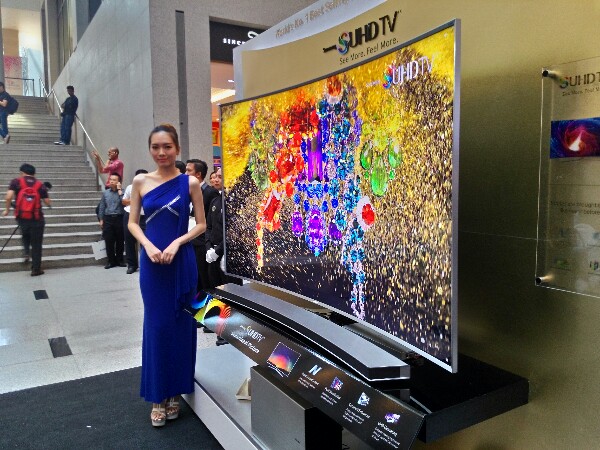 The curved screen of the SUHD TVs offers immersive 4K resolution video while the 9.1-channel curved soundbar below it supplies the surround sound audio
The Samsung SUHD TVs feature chamfered edges with brushed metal bezels and look very thin and very sleek. Other stand-out features include the Smart TV which is powered by Tizen with plans for this version to be implemented in other Smart TV models soon. The remote control is motion sensitive, allowing you to use it effortlessly for both browsing the Internet or playing games. You can check out our hands-on of the controller but for the most part it feels well balanced and easy to use, much like a Nintendo Wii controller but with a curved and more ergonomic feel to it. Games and apps are also available with plans to include games like Minion Rush, Talking Tom and more. Other features coming to Smart TV users in Malaysia include Samsung Seasons which offers International TV shows for free trial at first and rent for the full season. Complementing the Samsung SUHD TVs is a 9.1-channel curved soundbar priced at RM3499.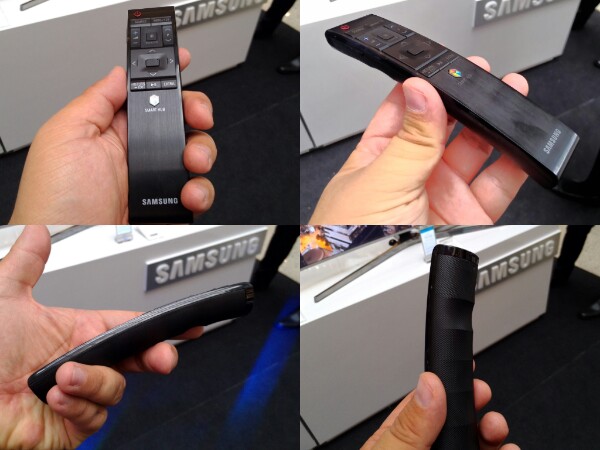 Curved and comfortable the remote offers motion control much like a Nintendo Wiimote controller