Customise your Telco plan just by doing this one thing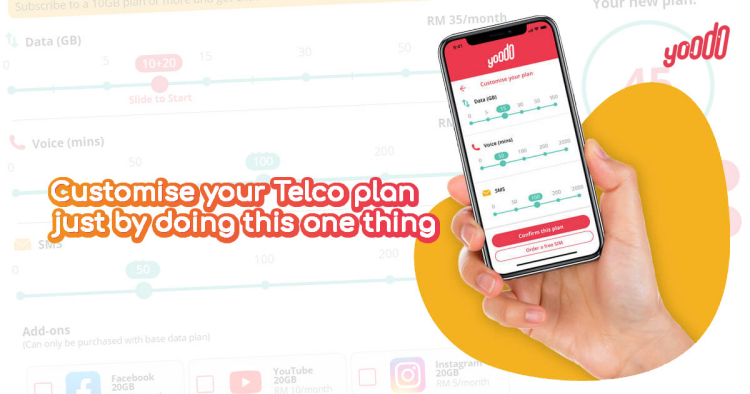 We are all different people with different tastes and different needs, and that's just fine. These days, you can customise your own no-onion parmesan sandwich at Subway or decaf soy latte mocha frappucino from your nearest coffee joint. So why not customise your own Telco plan?
Thankfully, you can do so by subscribing with Yoodo, Malaysia's 1st and only 100% digital Telco. It offers 100% customisable Telco plans you can customise according to your needs. Just download the app (available for both Android and iOS) and set the sliders for how much Data, Voice or SMS that you need.
Premium, yet surprisingly affordable!
Since Yoodo runs on Celcom's widest 4G network, you'd think that with this level of premium connectivity and customisation it would be expensive, but it's surprisingly affordable. For example, just 2GB of Data + 50 minutes of Voice + no SMS on Yoodo only costs RM17 a month!
The customisation doesn't stop there as you can add-on affordable options as you want. If you are a heavy Facebook user you can add-on 20GB of Facebook for just RM5. Have you ever seen such a great money-saving plan or package running on Celcom's widest 4G network for just RM22?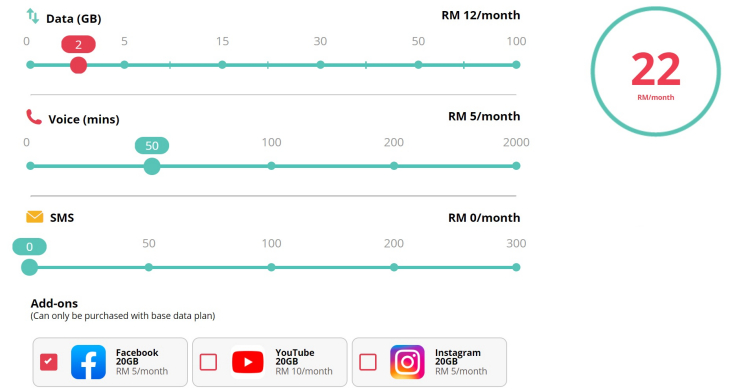 Have you ever heard of a RM22 plan running on Celcom's 4G network? We haven't but you can make one right on the Yoodo app with many more Add-ons available (WhatsApp, Netflix, etc.).
Even more value on Yoodo
In addition, there's an ongoing 'I Love Free Data' promo where you can get 20GB of data absolutely free by purchasing at least 10GB of data. This promotion is ending on 29 February 2020 and time is running out fast. So if you've been waiting to switch to Yoodo, now is the time.
Every new Yoodo SIM can also get you exclusive Ang Pao packets for this Chinese New Year with their 'Mali Mali Ong' promotion. You'll also get 5GB Activation Bonus for the 1st SIM you activate. Ending on 8 February 2020, if you activate it with at least RM38 for Data, Voice or SMS you could stand a chance to win an RM38 Ang Pao too!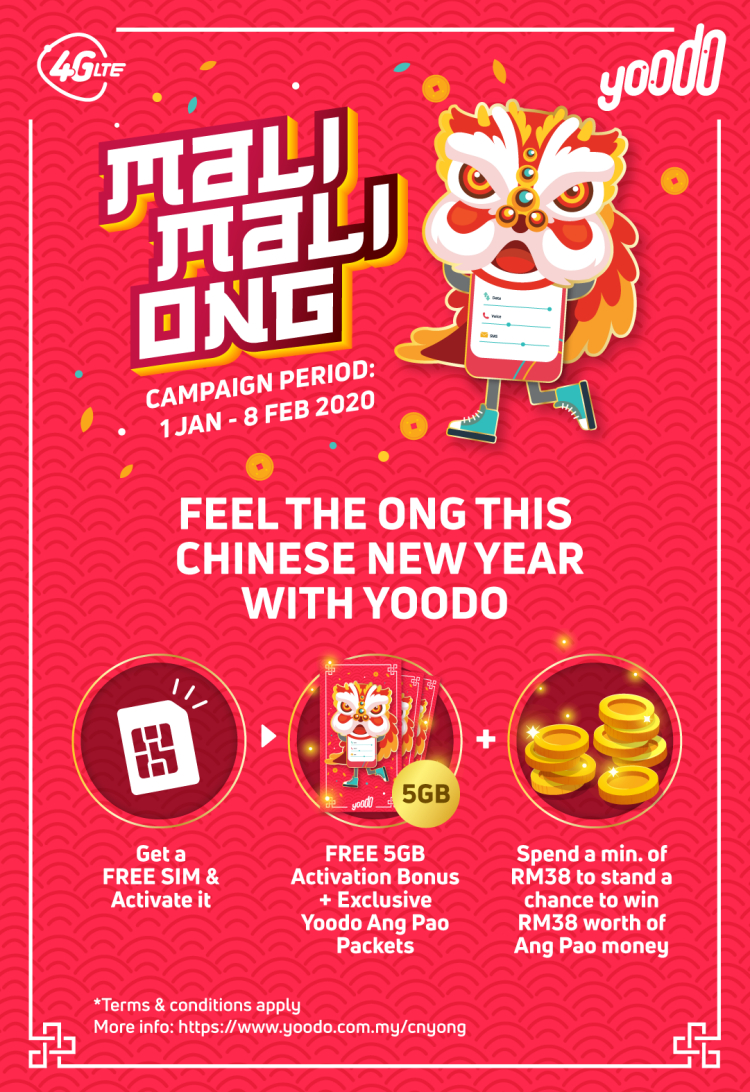 For more value and rewards, check out the Yoodo site. Stay tuned to TechNave.com for more deals and promotions.