Some of you might still be wondering "is 5G worth upgrading to?" The answer is a resounding "Yes!" 5G networks have better connectivity, which is great for industries like the Internet of Things. It's also significantly faster than 4G, and DNB gives us an idea of just how much.
Back in December 2021, Digital Nasional Berhad (DNB) revealed that the average speed for the 5G network in Malaysia is around 514Mbps. But the company has improved the speed and throughput. Recently, the company's website revealed that the average speed is now around 614Mbps, which is about 110Mbps more. In comparison, 4G networks only go up to 31Mbps.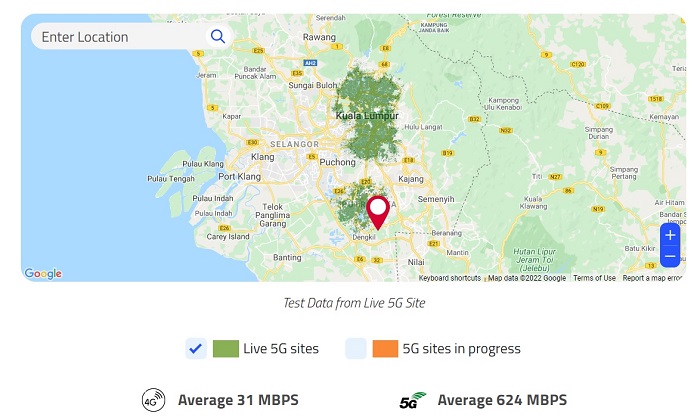 The average 5G speed is more than 20 times the average speed for 4G!
So, how good is that improvement? For reference, Telekom Malaysia's unifi fibre broadband has a base 100Mbps package for RM129, while the 300Mbps package is around RM199. You can consider an increase in speed of 100Mbps to cost around RM50. So if the prices for 5G plans won't change, you'd get a significant upgrade but save RM50. Not a bad deal, in my opinion.
Mind you, 5G availability is only accessible for people in Putrajaya, Cyberjaya, and parts of KL. DNB plans to cover 40% of populated areas by the end of the year, but don't expect to get coverage anytime soon. For now, we'll keep an eye on news on the 5G rollout, so stay tuned for more updates!