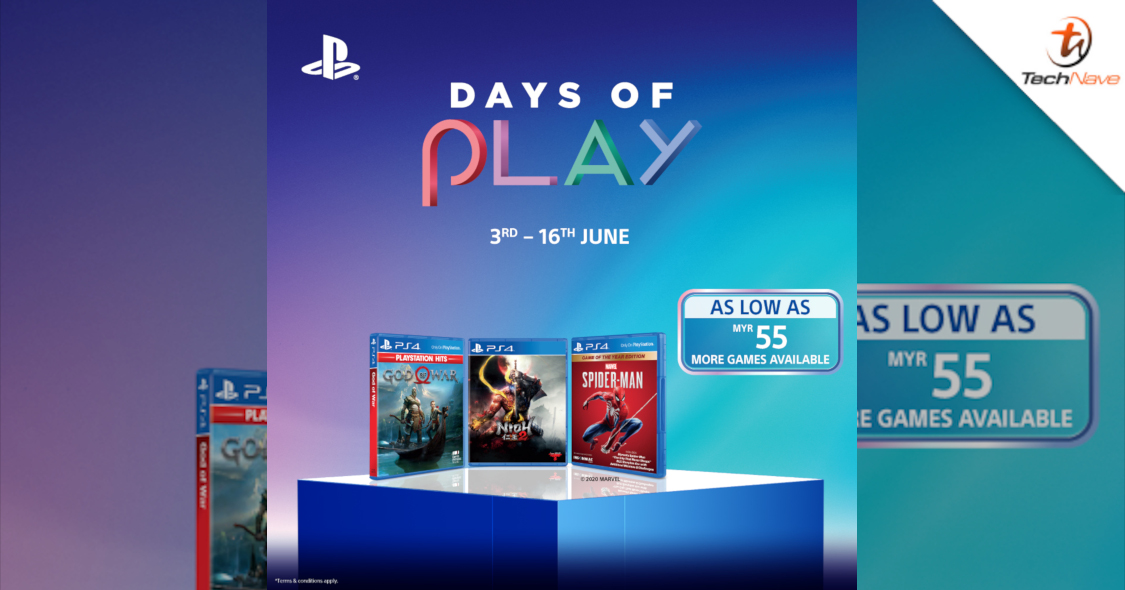 It's that time of the year again! PlayStation® has announced their annual Days of Play celebration where you could get massive discounts on the accessories and games from 3 June until 16 June 2020. But that's not all, there are other discounted goodies up for grabs such as the PlayStation Plus 12-months membership voucher and DUALSHOCK 4 Controller.
For those who are not familiar with the PlayStation Plus Membership, it allows you to play online multiplayer on certain games such as Rainbow Six: Siege and Call of Duty: Modern Warfare. But that's not all, you will also be eligible for up to 2 free games offered by the PlayStation Store every month throughout the duration of the membership.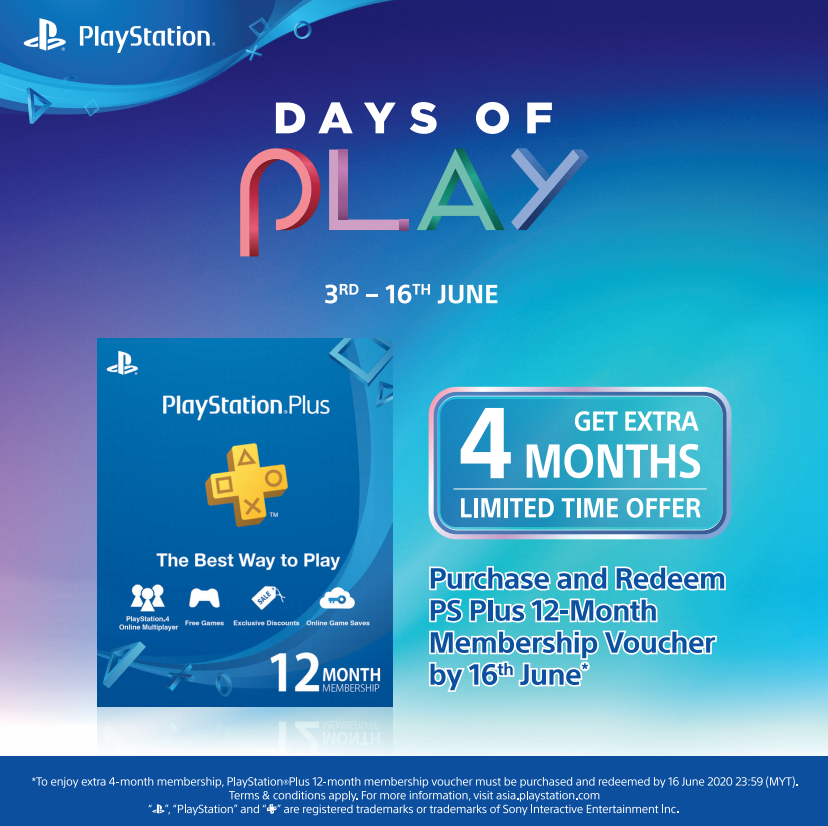 Buy 12 months get an additional 4 months? Sign me up!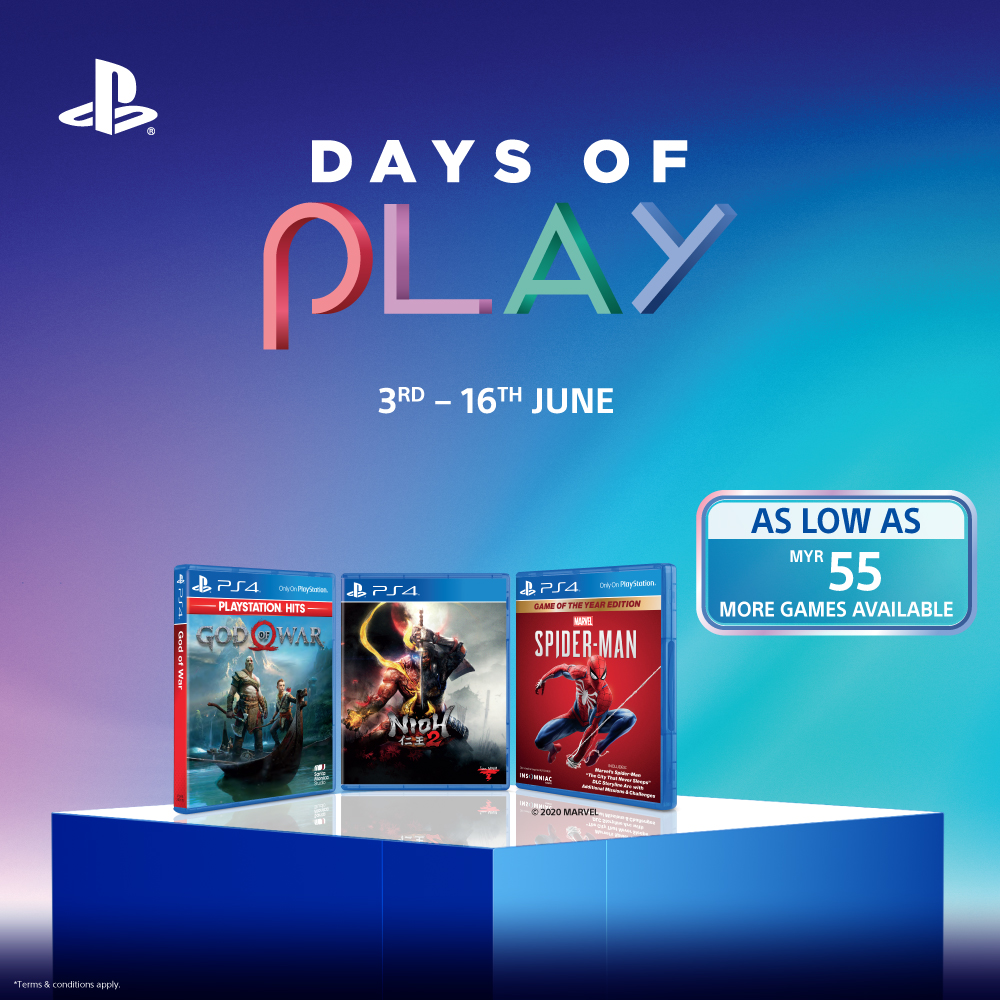 Games from as low as RM55!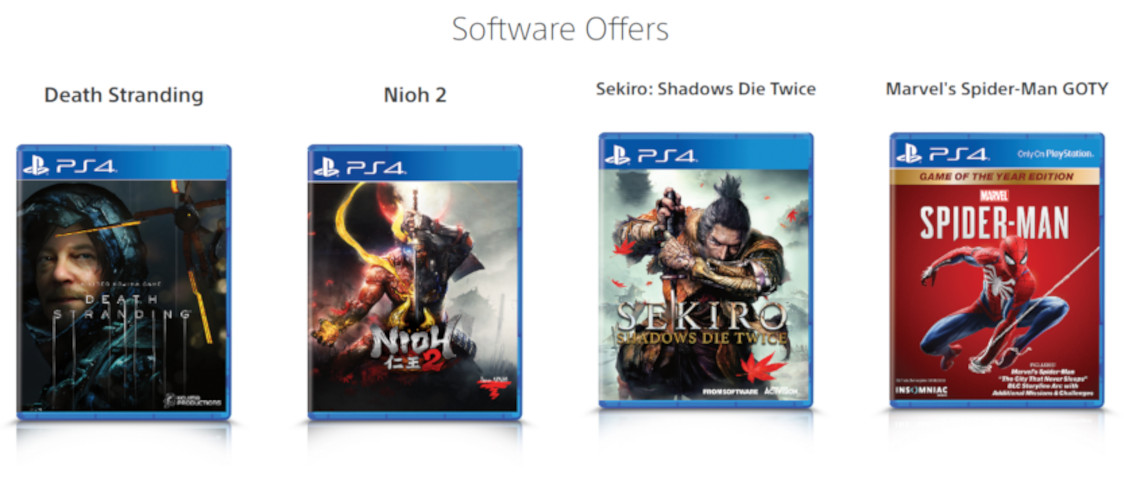 I highly recommend getting Sekiro: Shadows Die Twice and Death Stranding

God of War and The Last of Us from only RM55? That's so cheap!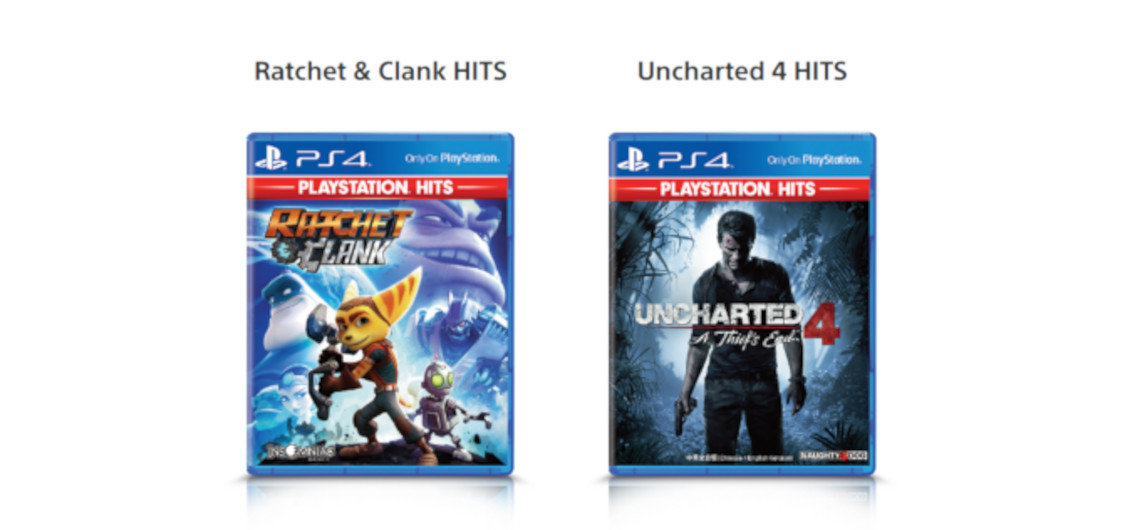 You HAVE to play Uncharted 4: A Thief's End!
There are two methods to get yourself a PlayStation Plus Membership. One way to go about it is through the PlayStation Asia online store where you can purchase a 12-month Playstation Plus Membership at the price of only RM111. The second method is by purchasing a physical 12-month PlayStation Plus Voucher from any of their authorized dealers at a slightly higher price of RM159. However, you will get an additional 4 months to your subscription where you can claim up to 8 extra games from the Playstation Store for free. Speaking of games, PlayStation is offering these games starting from as low as RM55 during the Days of Play campaign.
If you're looking for a more story-focused game, you might want to consider Uncharted 4: A Thief's End, The Last of Us Remastered, God of War, and Nioh 2 which are all priced at RM55 except for Nioh 2 which is priced at RM169. However, if you prefer a more open-world exploration kind of game, I'd say Death Stranding, Sekiro: Shadows Die Twice, Marvel's Spider-Man Game of the Year Edition and Days Gone would be a great choice at the price of RM169, RM145, RM119 and RM119 respectively.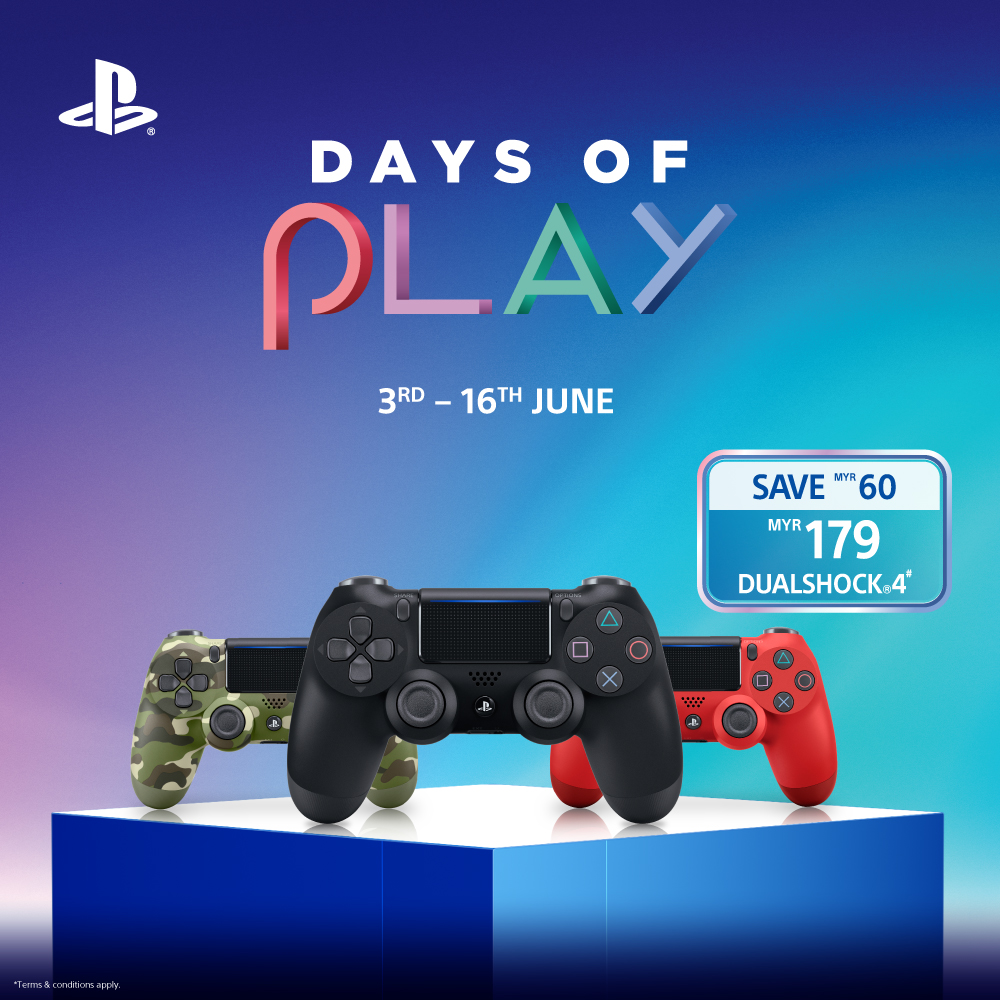 Now's the best time to get an additional DUALSHOCK 4 controller
There's also Ratchet & Clank at RM55 and Dreams Universe at RM119 if you want something that's a lot more children friendly. You might want to get an additional DUALSHOCK 4 Wireless Controller at only RM179 because some of the games I just mentioned supports up to 4 player co-op.
If you want to find out more information regarding PlayStation's Days of Play, head over to their official website. With all that said, what was the most amazing thing that happened to you while playing a video game? Let us know on our Facebook page and for more updates like this, stay tuned to TechNave.com.