Dell G15 Review - Great for those buying a gaming laptop for the first time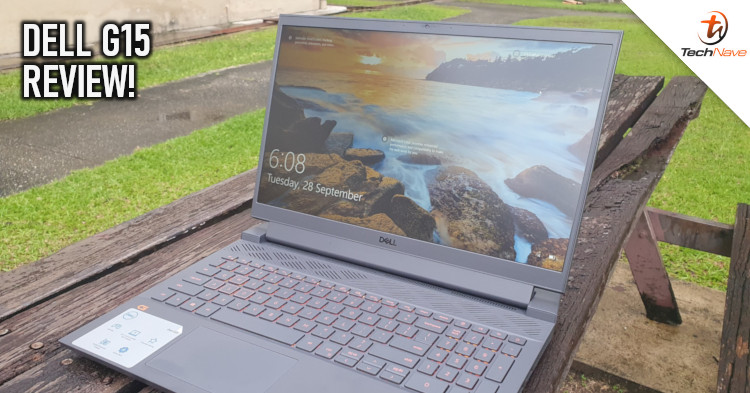 Earlier this year, Dell released the Dell G15 gaming laptop, which has a sleek design and comes equipped with an RTX 3000 series GPU for only RM3849. In addition, it also supports up to a 120Hz refresh rate which is excellent for those looking for an entry-level gaming laptop.
With that said, how exactly does the G15 perform in competitive gaming and general workloads? Let's have a closer look, shall we?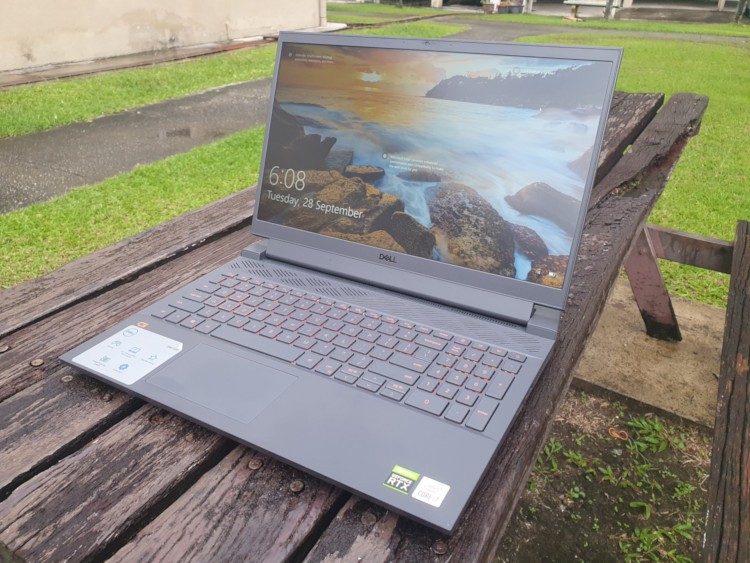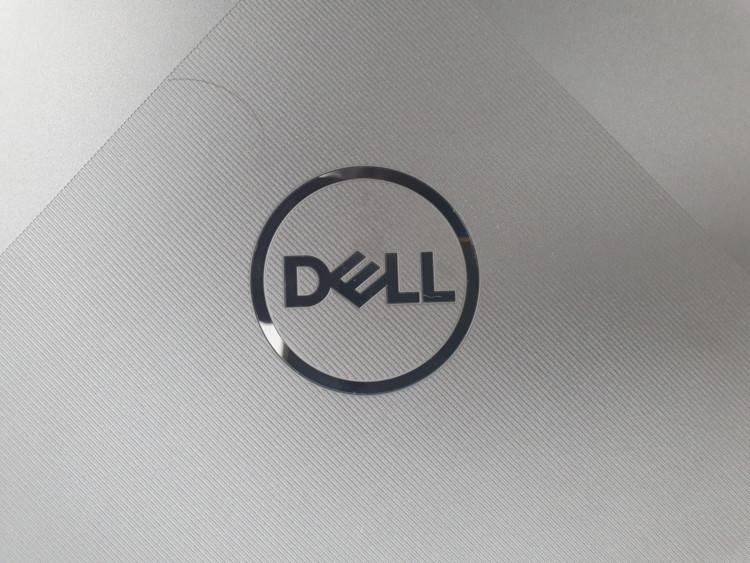 The lid of the laptop has a dual textured surface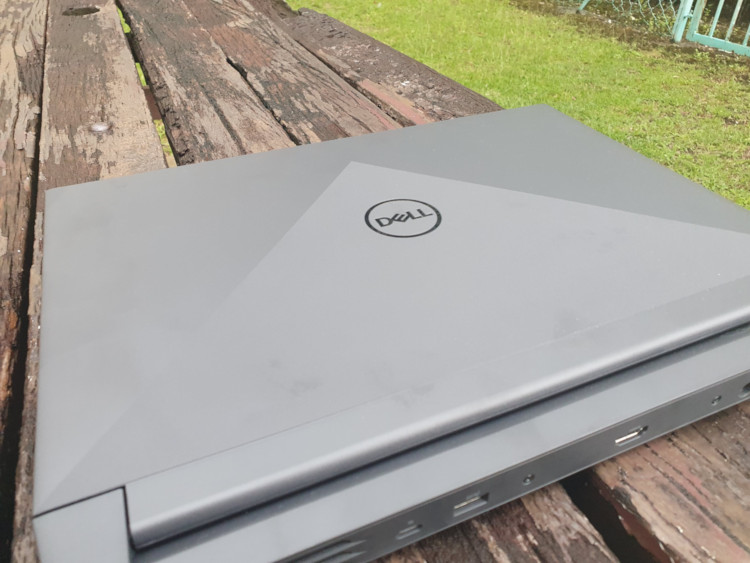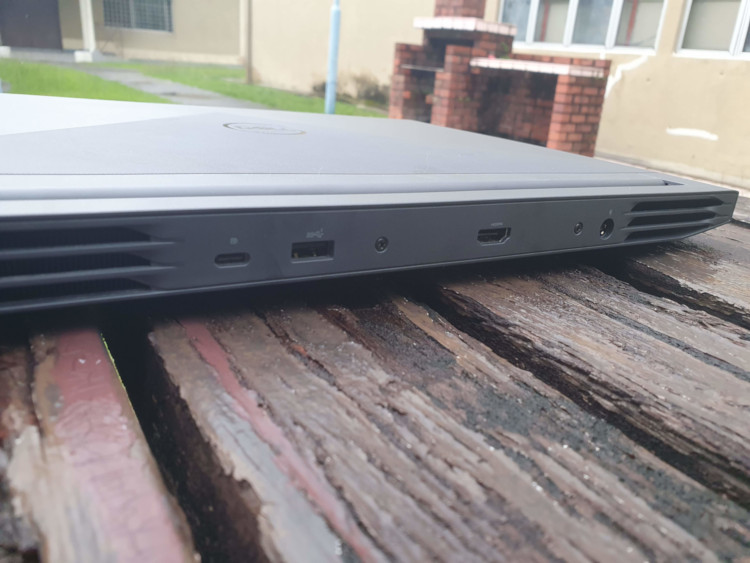 At the back, you'll see a USB Type-C port, Type-A port, HDMI port, and a charging port
Starting with the design, the first thing you'll notice is that the hinge section at the rear protrudes slightly more than usual, and it houses several I/O ports like the HDMI port, USB Type-A and Type-C port as well as charging port. Moving onto the lid, you'll find the Dell logo on the dual-textured lid, which has a matte finish that tends to exhibit dark spots if you handle the laptop with oily fingers.
If you frequently place your laptop on top of your lap, the Dell G15, unfortunately, does not feature a hinge that allows you to unfold the lid up to 180 degrees, requiring you to hunch your back a lot more. On the right side, you'll find the Dell G logo, as well as two USB Type-A ports, while on the opposite side is you'll find the Ethernet port and a 3.5mm combo audio jack port.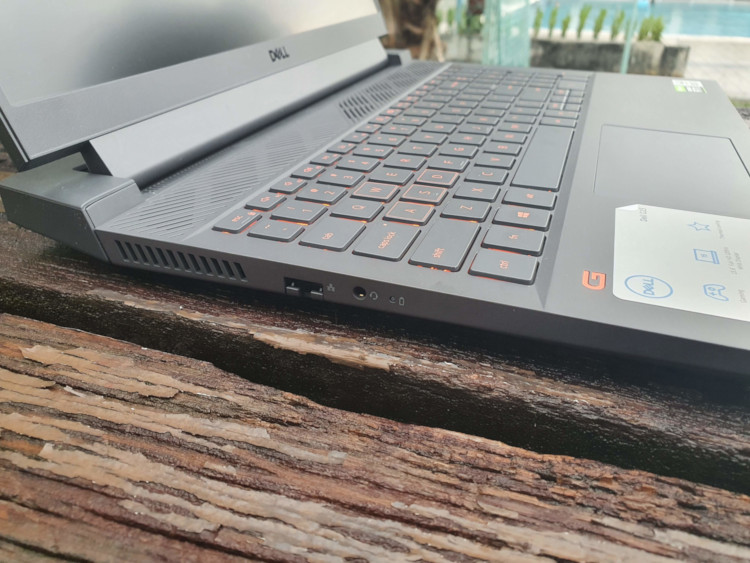 Ethernet port and charging port on the left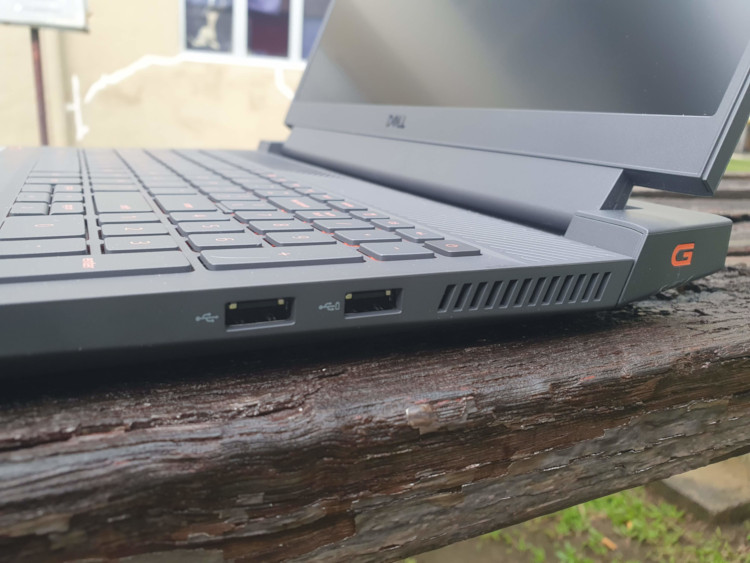 Two USB Type-A ports on the right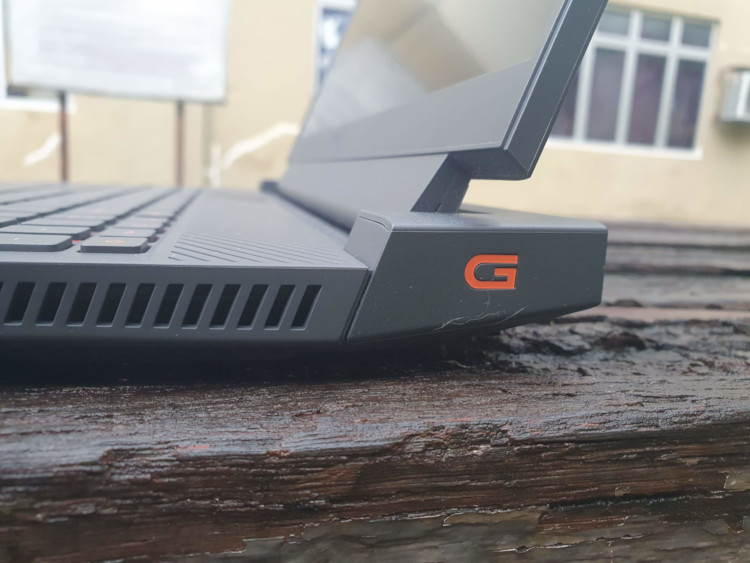 You can see the Dell G logo on the right side
With a total of 3 USB ports, you have just enough to connect a mouse, keyboard, and a USB-powered gaming headset. If you want to connect more peripherals, you might need to consider getting a USB hub to increase the number of usable USB Type-A ports.
With the laptop unfolded, you'll be pleased to know that it has a full-sized keyboard complete with a number pad towards the right. If you look slightly above the number pad, you'll find additional functions that let you launch the calculator to do some calculations quickly.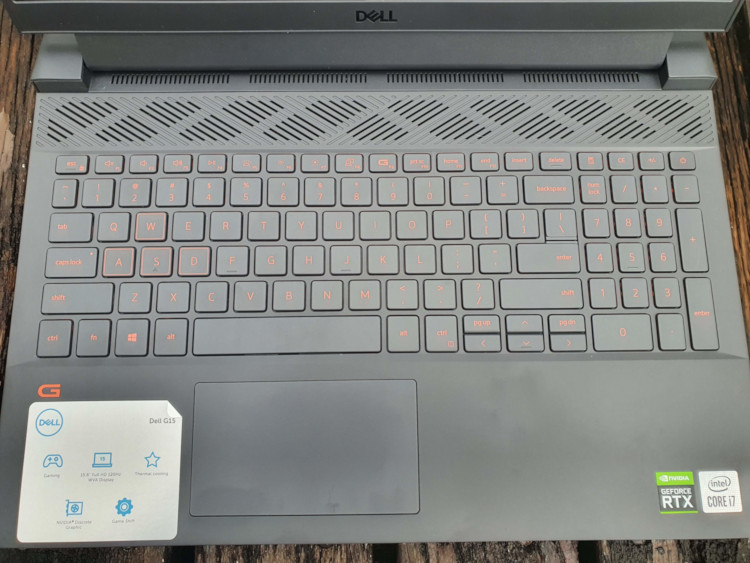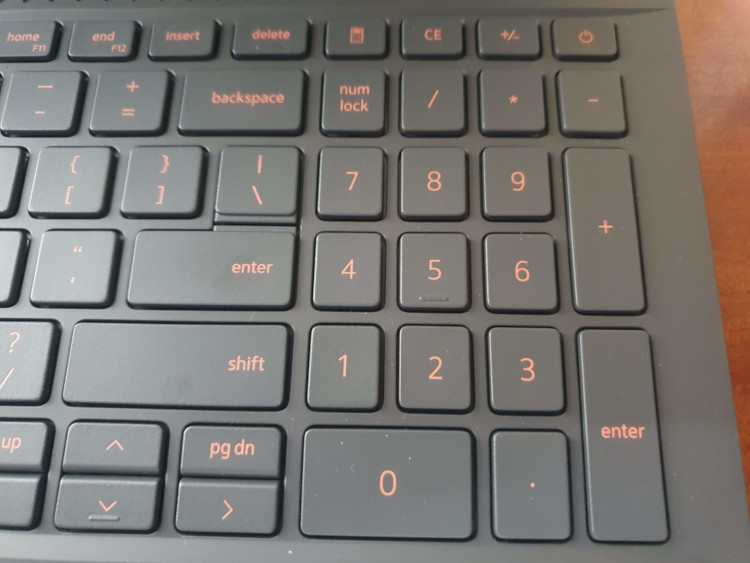 Numberpad with a dedicated calculator button at the top
The laptop's keyboard did not come with an RGB backlight. Instead, it only has an orange backlight which is surprisingly comfortable to use in the dark. The trackpad is nothing to write home about, but the matte finish tends to attract oil from your fingers.
As for the display, the Dell G15 has a 15.6-inch 120Hz FHD resolution panel, which is more than enough for competitive games and general workloads. Weighing in at 2.409 kg, it's not exactly the lightest laptop out there, but it's also not heavy to the point that your back will feel uncomfortable after carrying it in your backpack for extended periods.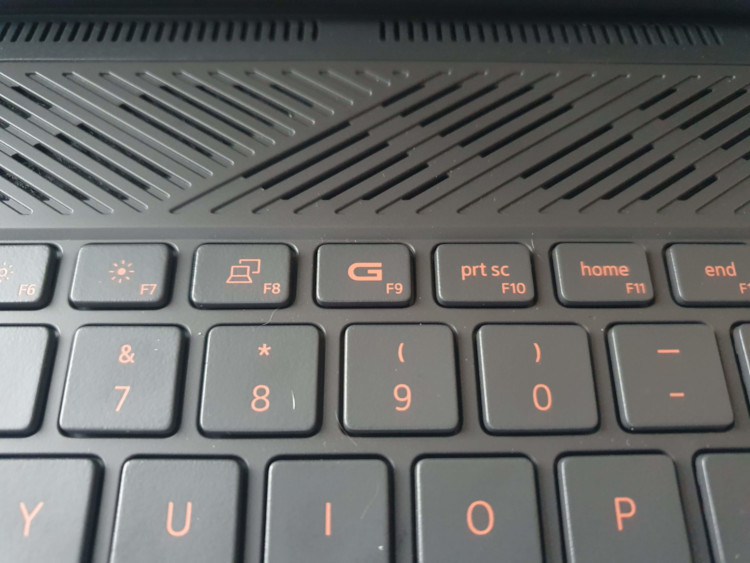 You can launch the Game Shift utility by pressing the F9 key
Like any gaming laptop, the G15 comes with the Game Shift utility, which can be launched using the F9 key. The Game Shift utility can help increase the laptop's performance by increasing the fan speed for optimal processor cooling performance while giving you an interface to keep track of the temperature.
Onto the tech specs, our model of the Dell G15 laptop (priced from RM4849) is equipped with the Intel Core i7-10870H processor with Intel UHD graphics, Nvidia RTX 3050 GPU, 8GB of RAM pre-installed, and a 480GB SSD primary storage. When running the 3DMark and PCMark benchmark, the laptop obtained 5125 points and 5070 points, which is slightly higher than average.
3DMark scores

PCMark scores
While synthetic benchmarks do not correlate to real-world performance, it does give us a better idea of what kind of performance to expect from the laptop. When running actual games, the Dell G15 achieved around 130 FPS in Valorant at the firing range with all of the graphical settings turned up, which is not bad at all.
On Apex Legends, the laptop achieved around 100 FPS in the firing range with every single graphical setting set to the max. As with any competitive first-person shooter game, it's better to turn off or lower some visual settings to increase clarity and the frame rate. By turning down graphic settings such as anti-aliasing and anisotropic filtering, the laptop can run Valorant and Apex Legends at around 180 FPS and 140 FPS, respectively.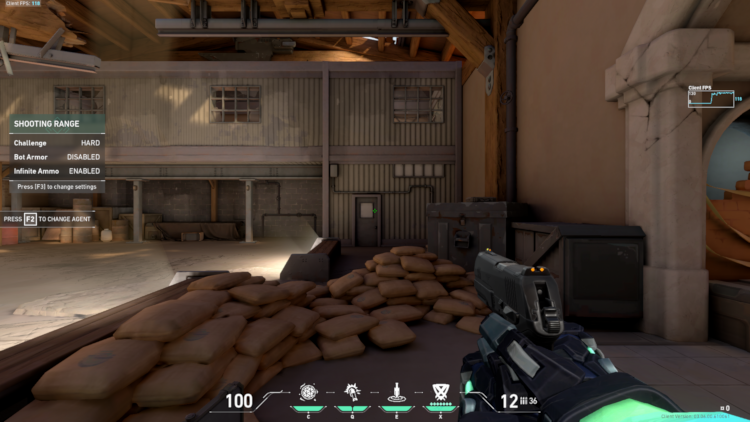 Valorant ran pretty smooth in the firing range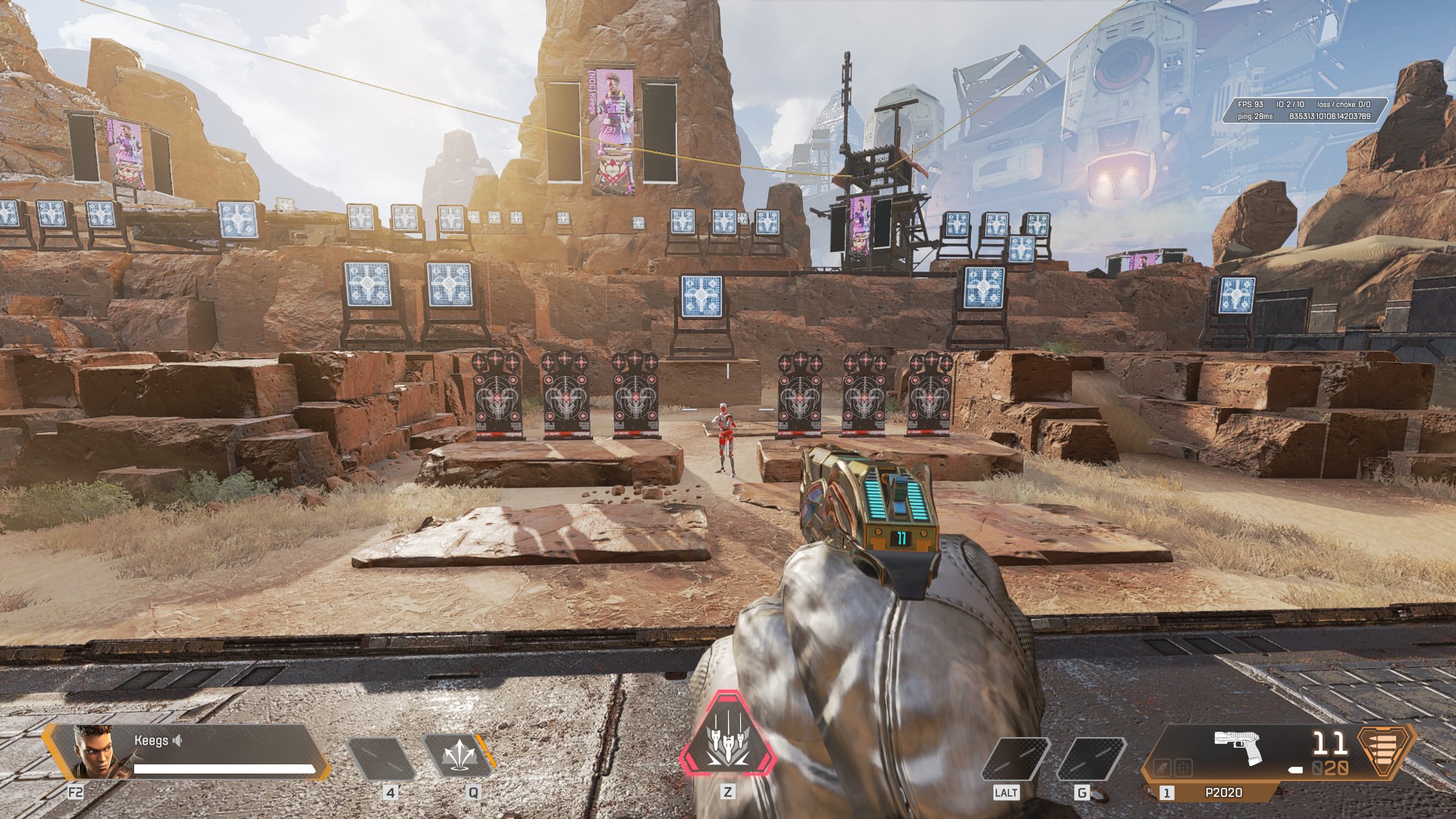 While you may get 90FPS in the firing range, you might get even lower frame rates while playing on the World's Edge map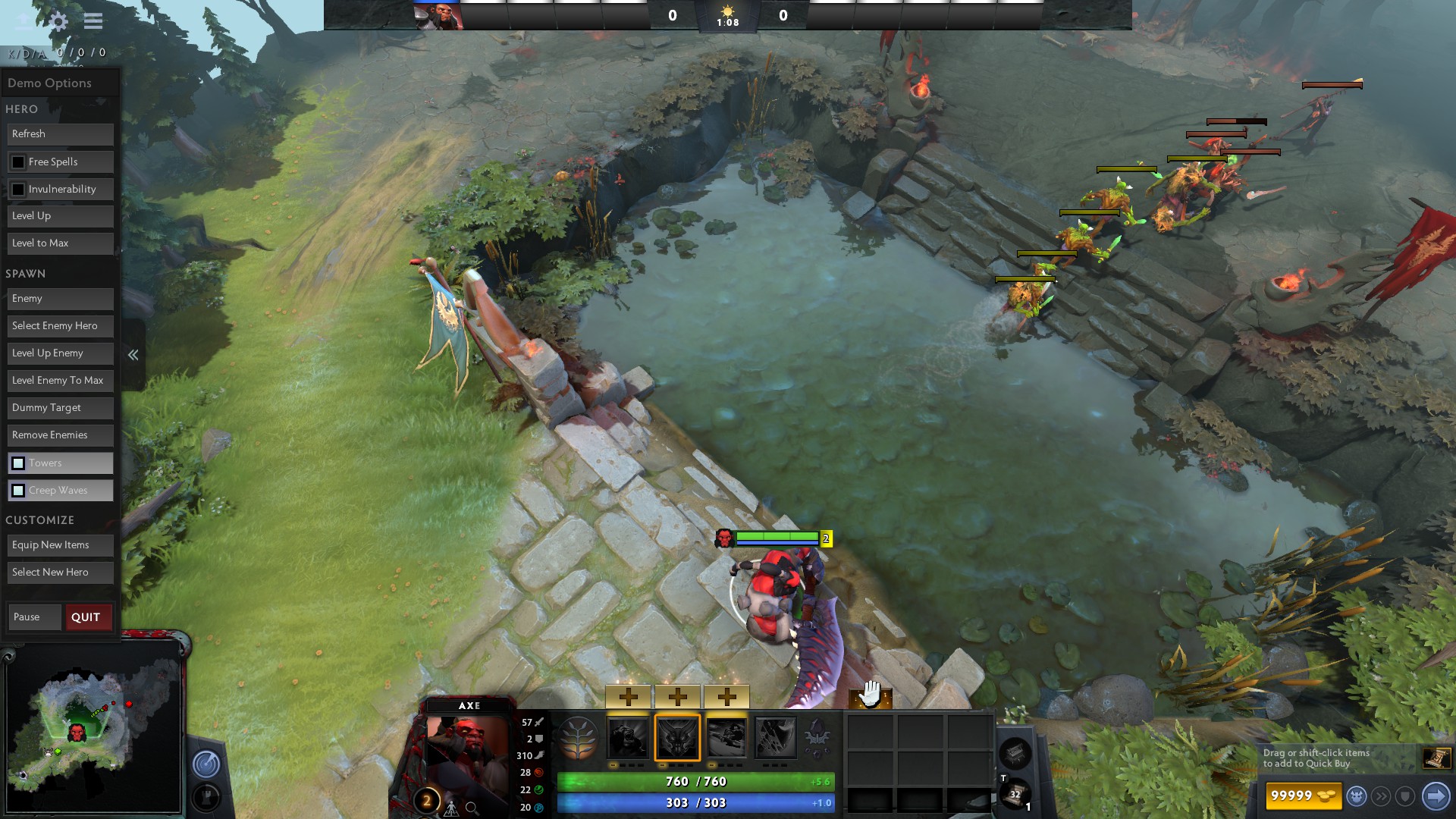 Dota 2 ran pretty well

Dota 2 ran pretty well, with the frame rate hovering around 70FPS with everything set on maximum. When it comes to running a resource-intensive game like Total War: Warhammer 2, the Dell G15 seemed to struggle quite a bit as it averaged at around 20 FPS during battles and the campaign map.
When it comes to the thermals or heat, the wrist rest section of the laptop remains cool to the touch as most of the heat seems to be located directly under the display where the GPU and CPU are located. With that in mind, you'd be able to work for extended periods without your wrist becoming too sweaty from the heat.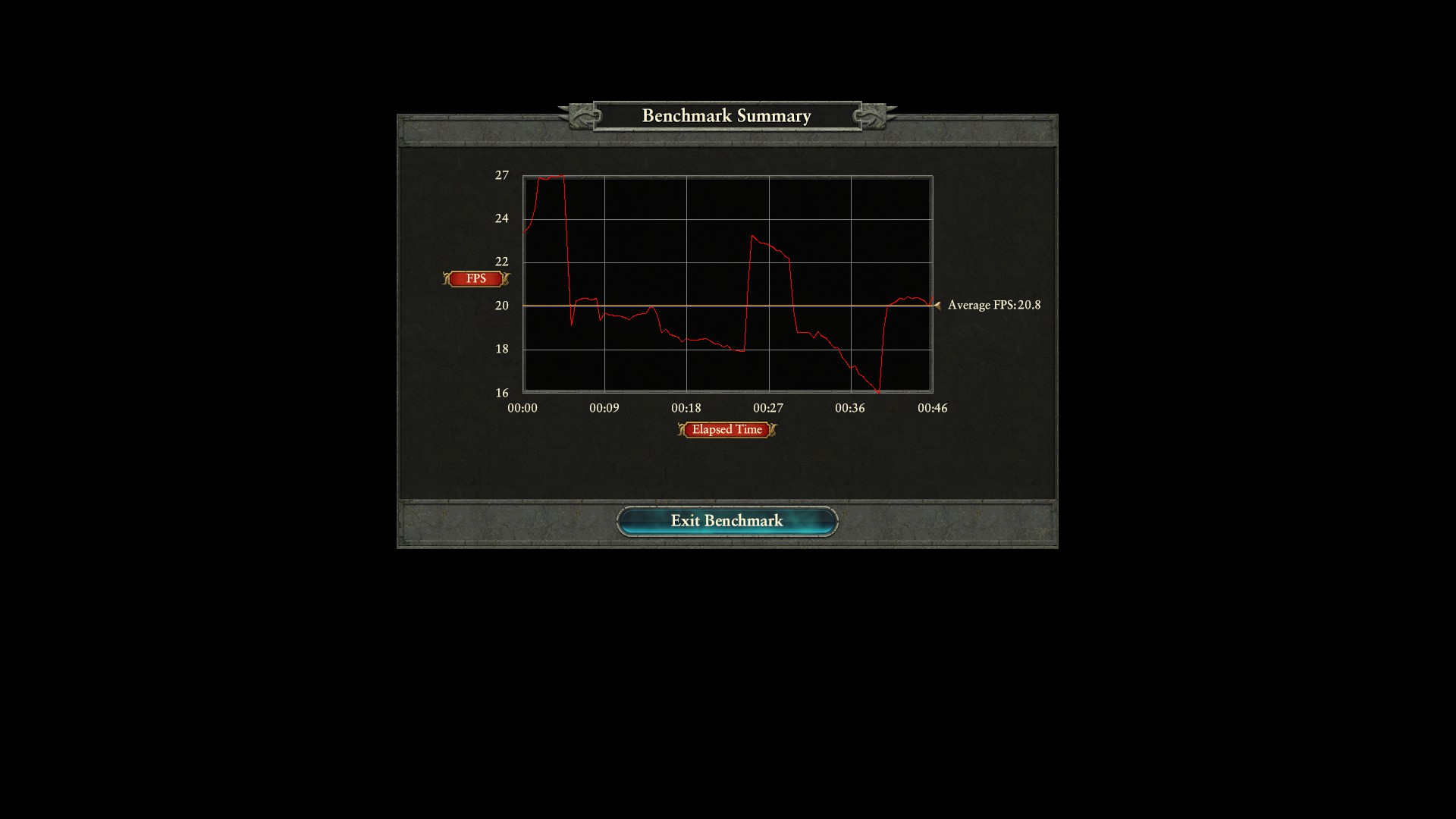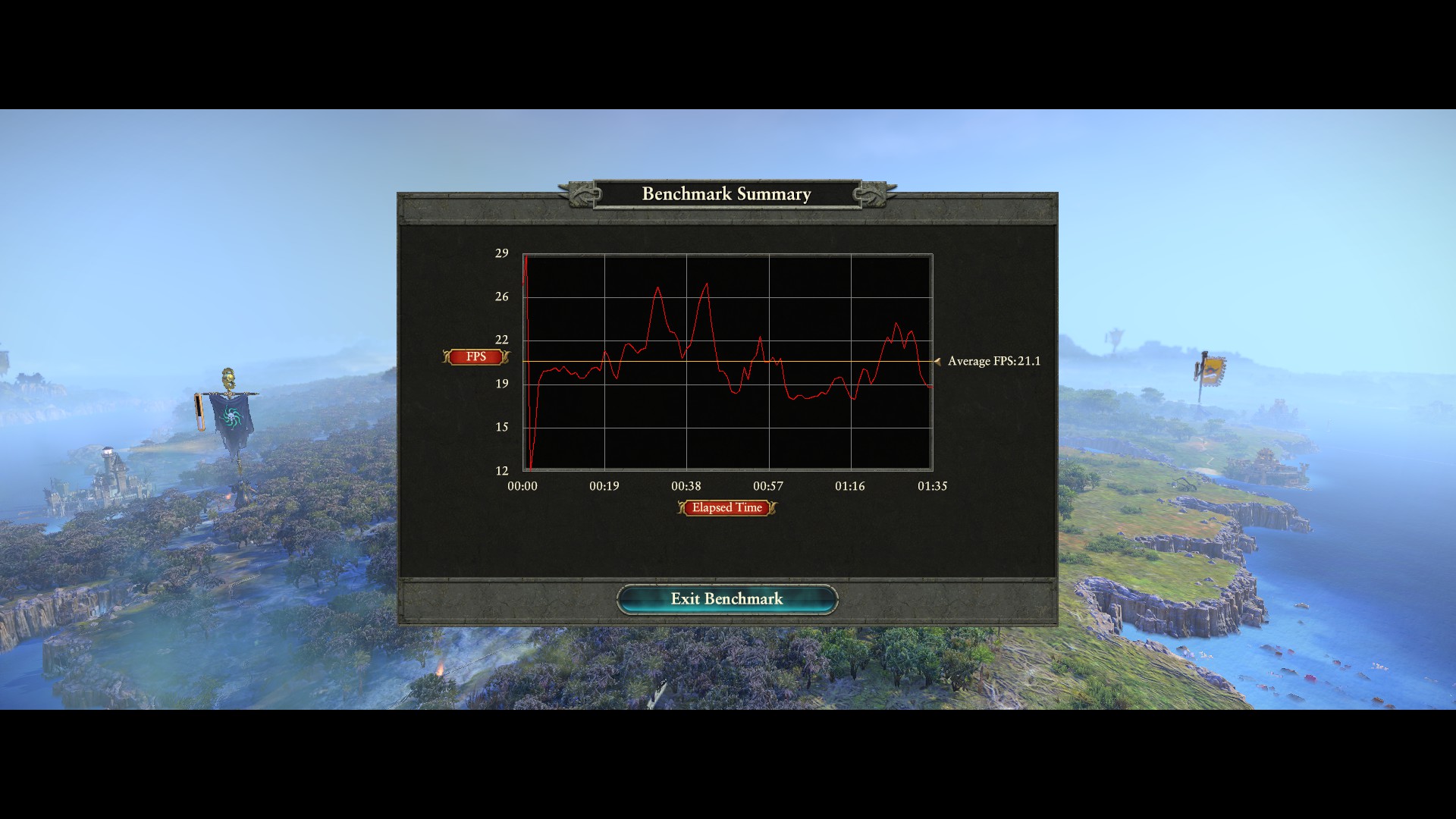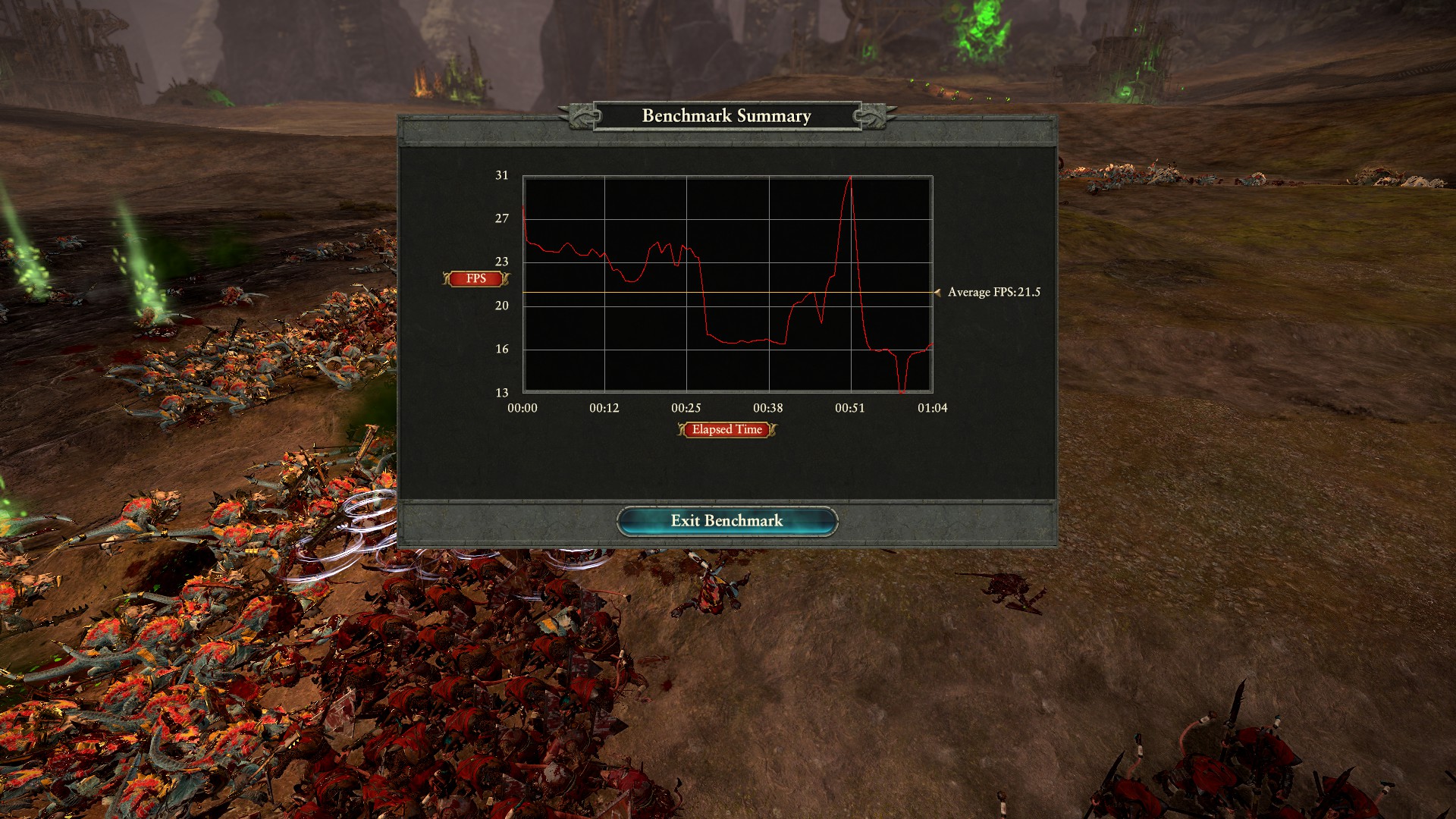 Total War: Warhammer 2 is a very demanding game
For general productivity, the laptop is more than capable of handling most tasks with ease. However, when it came to content creation workloads, the lack of an embedded SD card reader made it a bit of a hassle to transfer picture and video files from my camera to the laptop for post-production. You should consider getting a dedicated SD card reader if you plan on moving files from your camera to the laptop often.
One last thing to point out, the battery of the gaming laptop can only last up to around 3 hours and 30 minutes of watching videos on a single charge. If you were to play games on the laptop, this battery life timespan would be reduced much further.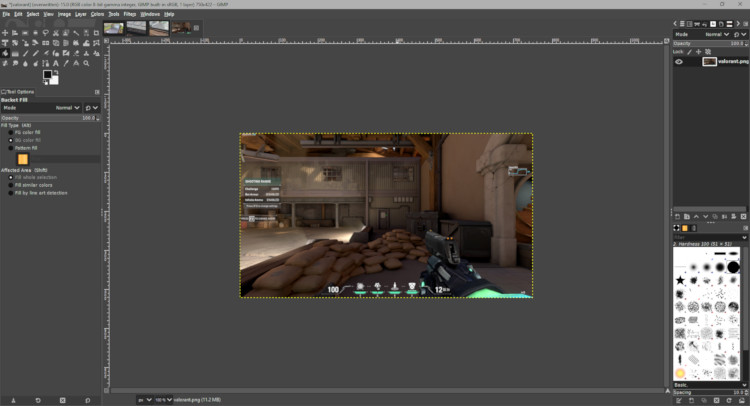 The laptop is able to operate most softwares smoothly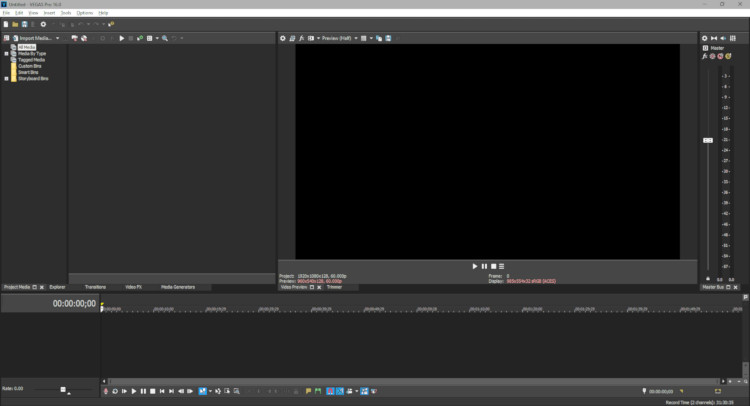 You might want to upgrade to 16GB RAM if you're keen on doing video editing
As for charging the laptop, it typically takes around 2 hours to achieve a full charge. However, if you're constantly on the move, you would have to lug around the huge power adapter, which is a turn-off for some.
With all that being said, our variant of the Dell G15 gaming laptop priced at RM4849 certainly gets the job done for gaming and general productivity workloads. If you like the design of the Dell G15 but want something cheaper, you can opt for the GTX 1650 variant that's priced at RM3849 instead.
Alternatively, you could opt for the ASUS TUF F15, which comes with an Intel Core i7-11800H processor, up to an RTX 3060, and 144Hz display from the price of RM4199. If you want a laptop that has both the looks and the performance, then the ASUS Zephyrus G14, priced from RM4799, would be a better candidate.
If you want more information about the Dell G15 gaming laptop, head to Dell's official website. For more reviews and updates like this, stay tuned to TechNave.com.
Tech Specs
10th Gen Intel Core i7-10870H with Intel UHD Graphics

Nvidia Geforce RTX 3050

8GB RAM, 480GB SSD

15.6-inch FHD 120Hz display

23.3 x 272.1 x 357.2 mm

2.44 kg

1x USB 2.0 Type-A with PowerShare, 2x USB 3.2 Type-A, 1x HDMI port, 1x Charging port, 1x Ethernet port, 1x 3.5mm combo audio jack slot
Pros and Cons
Pros: Competitive price for an entry-level gaming laptop. The orange backlit keyboard is a lot easier on the eyes when working in the dark. The wrist rest area doesn't heat up as much to the point it becomes uncomfortable to use.
Cons: Not exactly the best-looking laptop out there in the market. Relatively short battery life and the charging brick is not very portable
Conclusion: A great laptop for those who are looking for their first gaming laptop.
Dell G15 5510 Specs & Price >