DiGi Lowers Samsung Galaxy S III to RM399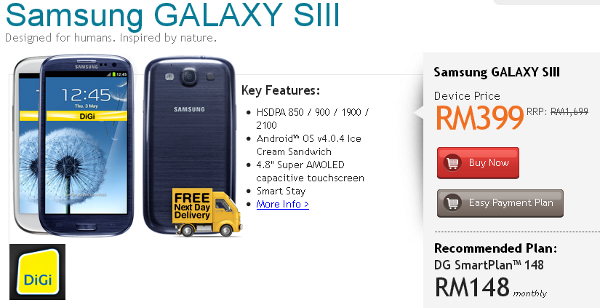 As we get closer and closer to the Samsung Galaxy S4 / S IV launch date, it was inevitable that prices for the previous version, the Samsung Galaxy S III would drop. However, we didn't think that it would drop this soon or this low as DiGi is now offering the Samsung Galaxy S III for RM399 under their DG Smart Plan 148 with a 24 month contract. In addition to dropping the S III's price, DiGi have also done the same for the HTC One X and the LG Nexus 4. Now all three of the devices are priced the same for the DG Smart Plan 58, DG Smart Plan 88 and DG Smart Plan 148. Check out all the details in the table below: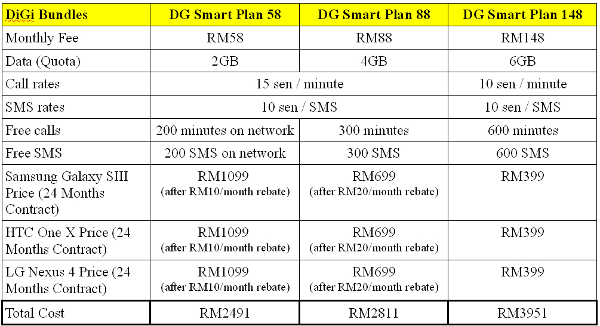 While all three smartphones are older, they each still pack a punch and should be more than enough for most needs. For more information you can go to the DiGi site, but for more Telco plans click here.
Samsung I9300 Galaxy S III / S3 Specs & Price >