DiGi offers extra data this Ramadhan for prepaid customers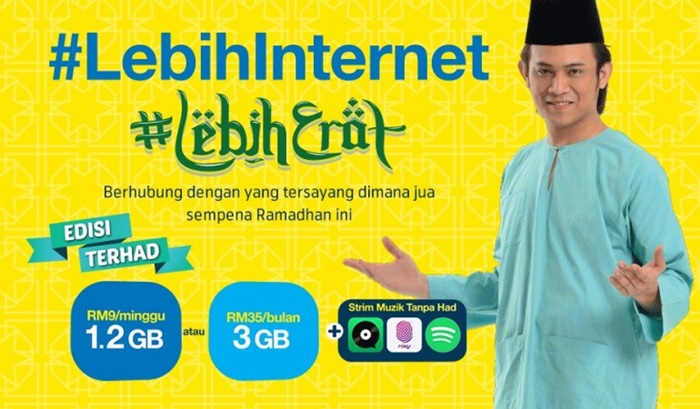 If you need that extra data to use in the holy month of Ramadhan, DiGi has it covered for you. They have two different data packs on offer – one is for RM9 and the other for RM 35. Both adds data to the prepaid account – the first adds 1.2GB while the second adds 3GB.
The RM9 pack is a weekly add-on pack that adds extra high speed to any prepaid account – but it is not all the same type of data. DiGi has split the data allowance into two – 600MB for normal time while the other 600MB is allocated for late night usage – between 1AM and 7AM.
For the RM35 add-on, it is a month-long package. Also DiGi has been generous with this pack – you get 3GB of Data, as well as giving free unlimited late night internet usage. Great for those late night when you need the boost of data, and it doesn't eat into your quota as well.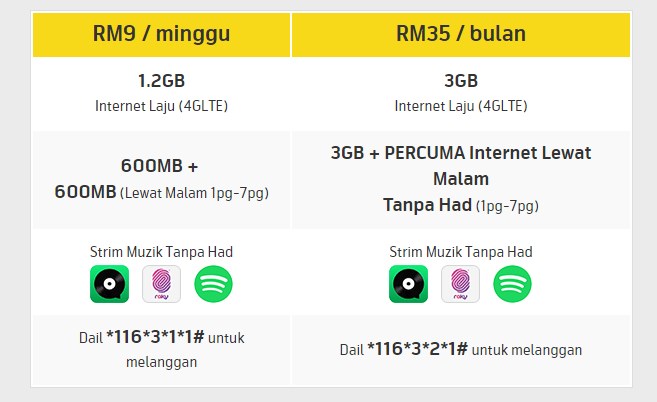 Both packages gives you unlimited music streaming through DiGi Music Freedom. So if you want to subscribe to the package, time to head on to DiGi as it will run until June 30 2016, so type in the quick access code to subscribe.
[Source]
Canon Digital IXUS 1000 HS (PowerShot SD4500 IS / IXY 50S) Specs & Price >