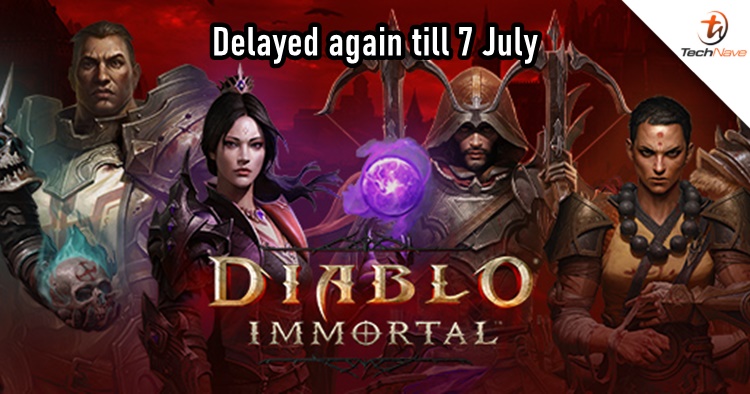 Diablo Immortal has been released for quite some time globally but not in the regions of Asia Pacific (Hong Kong, Indonesia, Macao, Malaysia, The Philippines, Singapore, Taiwan, and Thailand). Initially, the first delay was scheduled for 22 June but now it has been pushed back once again to 7 July 2022 (PDT). This has been officially confirmed by Blizzard Entertainment.
According to the company, the reason why the mobile game got delayed again is that the developers are optimising the features on what was buggy during the first launch. In addition, they also want the optimisation to make the game download and playing experience to be smoother than before.
We aren't sure how much optimisation they are working on but probably the most important aspect is optimising the Android device performance and as we reported before, some Exynos-based devices couldn't get the game running properly. Another one would be the PC gameplay experience on fixes for potion and skills, auto-navigation, Demon Hunter primary attack, Xbox controller input delay and more.
To compensate for the delay, Blizzard will giveaway freebies to each player who is affected by the delay. This includes one piece of Legendary Gear, 100 Scrap Materials, and 10 Enchanted Dust. Players in the Asia Pacific can claim these immediately after creating their characters to start the game, as well as the Horadim Cosmetic Set for those who pre-registered earlier on.
It sucks to know that there's another delay, but at least they are working on the mobile game to be better. Stay tuned for more trending tech news at TechNave.com.