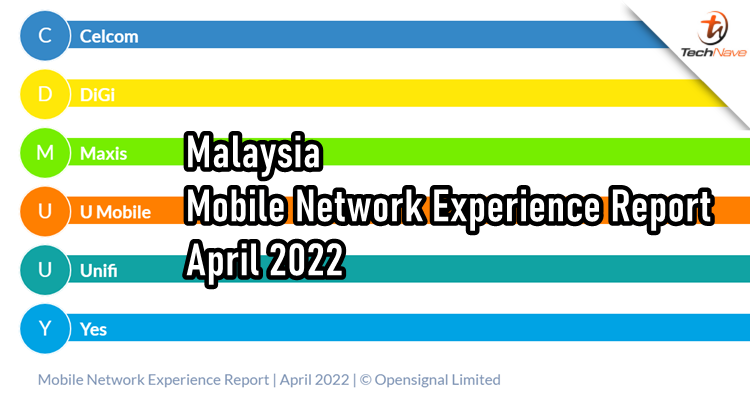 Opensignal is back again and this time, it will be another Mobile Network Experience Report for Malaysia. As of April 2022, the data collection period began on 1 December 2021 until 28 February 2022. Without further ado, let's see what the report has to say.
According to Opensignal, Digi has been doing quite well as it has the best Download Speed Experience. On average, Digi's mobile download speed is 17.6 Mbps, followed by Maxis by 8% (1.3 Mbps more) and far ahead of U Mobile, Unifi, Yes and Celcom. Moreover, Digi has met the minimum recommended performance threshold of Excellent Consistent Quality in 62% of users' tests for HD video, group video conference calls, and gaming.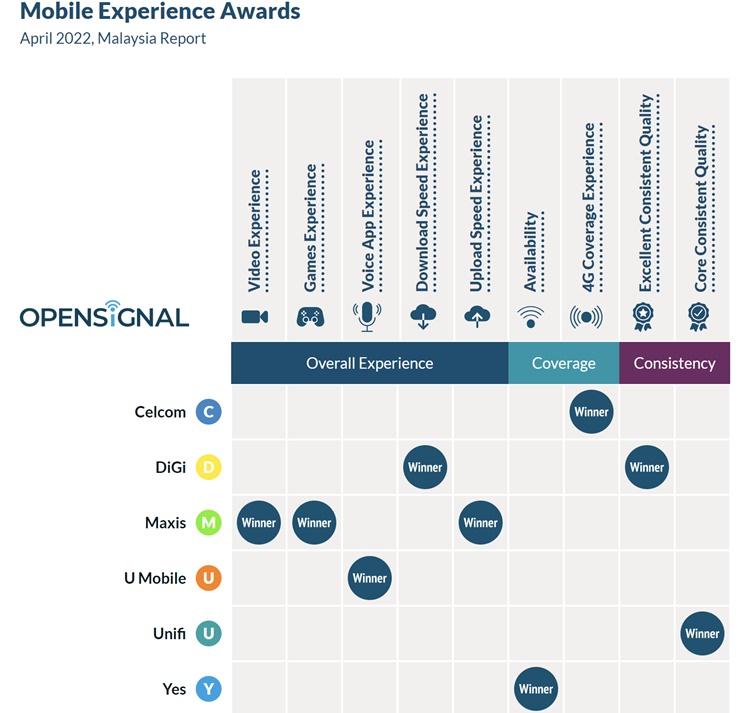 On the other hand, Maxis has provided the best experience in streaming videos and mobile gaming. This allows the company to take the top spot in Video Experience and Games Experience award, as well as having the fastest upload speed in Malaysia with a score of 7.3 Mbps - that's 3.6% (0.3 Mbps) higher than second-placed U Mobile.
On top of that, there are also other categories that other telcos won and you can check them out below:
4G Coverage Experience - Celcom
Voice App Experience - U Mobile
Core Consistent Quality - Unifi
Coverage Availability - Yes
If you are interested in reading the regional analysis for each category, you can simply visit Opensignal's report right here for an in-depth review. Stay tuned for more trending tech news at TechNave.com.