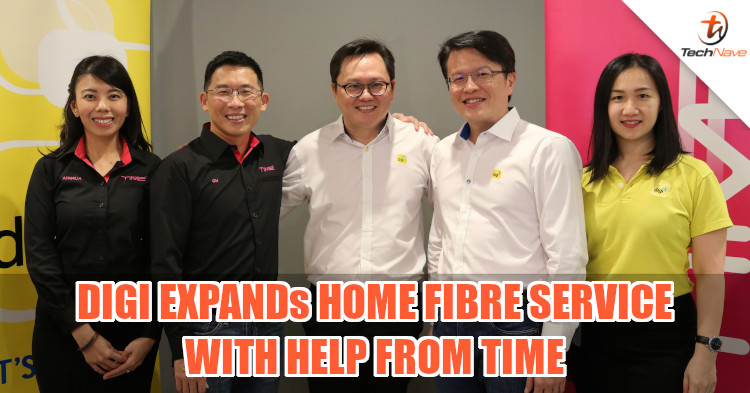 Digi has announced that it will be collaborating with TIME to bring high-speed fibre broadband to more parts of the country. This is in line with the National Fiberisation and Connectivity Plan (NFCP), which aims to provide all Malaysians with "better access to affordable and high-quality connectivity". It's also two organisations' response to our government's call for more cooperation between companies in the industry.
Loh Keh Jiat, Digi Chief Marketing Officer, mentioned that Digi will be leveraging on TIME's infrastructure to bring high-speed broadband (HSBB) to more Malaysians. Digi has begun doing this early as September of last year when the company launch its own Digi Home Fibre in Sabah. The company has since released the service to selected areas within Klang Valley and Malacca as well.
Digi Home Fibre comes in four different packages: RM99/month for 50Mbps, RM129/month for 100Mbps, RM159/month for 500Mbps, and RM199/month for 1Gbps. Currently, it hasn't been confirmed if Digi's reliance on TIME's infrastructure means that the two companies will have the same areas of coverage. Also, TIME Broadband is mainly available to high-rise buildings so Digi Home Fibre may be restricted to those as well.
It would be great if Digi will have its own area of coverage and be available for non-high-rise buildings as well, as it will effectively 'extend' TIME's coverage beyond what it currently has. That will serve as an excellent way to bring affordable HSBB to more Malaysians. With that said, have you been using or experienced using Digi Home Fibre? Let us know if you'd sign up for the service on our Facebook page and stay tuned to TechNave.com for more news.