(Update) Digi said to restart your phone to resolve the "intermittent internet connectivity" issue
Update: We saw some reports that the Digi signal and MyDigi app are back to normal. If you still can't get any line, Digi recommends restarting the phone and checking the connection afterwards. For us, switching aeroplane mode on and off or exiting and opening the MyDigi app again works too
In this short news, it seems that many Digi users are experiencing unstable mobile internet lines across Malaysia (or perhaps just KL itself). Initially, Digi performed system migration maintenance from the 25th until the 26th of October but it seems that some problems are persisting.
About an hour ago, Digi posted an update that the team is currently working on the issue so some services are still unavailable at the moment. The MyDigi app is also still inaccessible but the company said Postpaid and Prepaid users can still manage our account via *128#. Other than that, it also seems that some areas aren't having a good signal such as Cheras and possibly remote areas.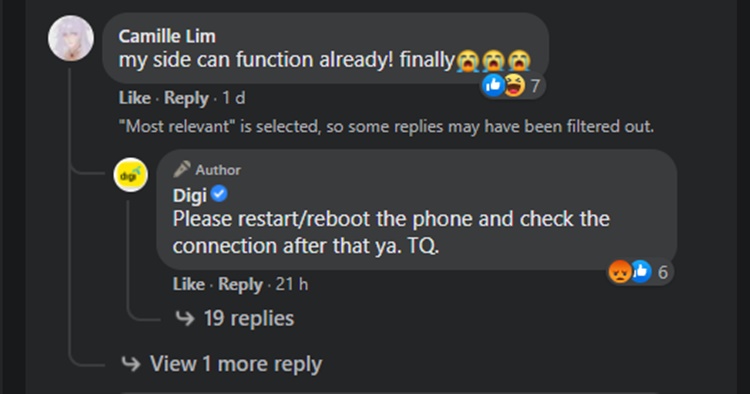 For a full list of available reload and bill payment channels, Digi said you can visit the webpage right here for your reference. We will be updating this news article again when Digi's line is back to normal. Stay tuned for more trending tech news at TechNave.com.