(L-R) Chew Theam Siew, Digi's Head of Prepaid, Siew Chee Kong, Digi's Head of Regional Management, Loh Keh Jiat, Digi's Chief Marketing Officer & Ting Shiew Han, Digi's Head of Consumer Sales introducing the two new Prepaid packs, Digi Prepaid Live and Digi Prepaid Best
Today, Digi Telecommunications Sdn. Bhd. (Digi) has introduced two new Prepaid packs - Digi Prepaid Live and Prepaid Best that promises customers to stay online at all times and also enjoy more digital content online. So what are the features that they are offering? Read below to find out more!
Digi Prepaid Live will be offering free 8GB video and music streaming quota every month on top of the quota purchased through top-ups. On top of that, the free monthly 8GB data quota is applicable for customers to use on Digi's 4G network that offers a consistent internet speed of at least 10Mbps 80% of the time, as well as customers with LTE-Advanced (LTE-A) capable devices can enjoy Digi's 4G Plus experience which promises consistent speeds of at least 20Mbps 80% of the time.
That's only the tip of the iceberg, aside from streaming free content from YouTube, iflix, Spotify and Apple Music; customers also receive a free 100GB Capture cloud storage, unlimited calls and SMS to three Buddyz as well as exciting rewards from online retail and service partners such as Zalora, Lazada, Agoda and Grab.
Moving on, Digi Prepaid Best is the answer to customers' call for the ideal internet starter pack. It comes with free basic internet and social messaging with no additional internet charges. The key highlight about it is the free 200MB of daily internet quota given for all customers who use a minimum of RM1 each day to make international direct dial (IDD) calls to either Indonesia, Bangladesh, Nepal, India, Pakistan, Myanmar, Philippines, Thailand, Vietnam or China.
Furthermore, Digi Prepaid Best offers customers the freedom to call up to 20 'Kawan' for low-call and SMS rates while also featuring very competitive IDD rates.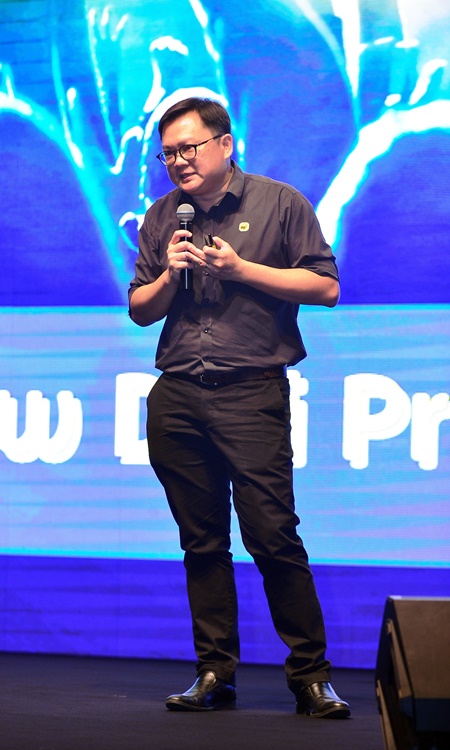 "We are witnessing a high-growth rate of 4G enabled-smartphone subscriptions throughout the nation, and with that, it is only natural for Malaysians' appetite for internet access and digital services to continue to grow. The two new Prepaid packs we are introducing today will provide customers with greater digital services as we continue to strive to become their favourite partner in their digital lives," said Digi's Chief Marketing Officer Loh Keh Jiat.

"Digi Prepaid Live was specially created to complement our customers' digital lifestyle by providing them with plenty of quota to have a great experience online. As video and music streaming services have become increasingly popular among smartphone users in Malaysia, we are catering to their needs by offering high internet and streaming quotas in order for them to enjoy even more digital content online," added Loh.
For detailed information and a full price list for the new Digi Prepaid services, visit digi.my/prepaid.