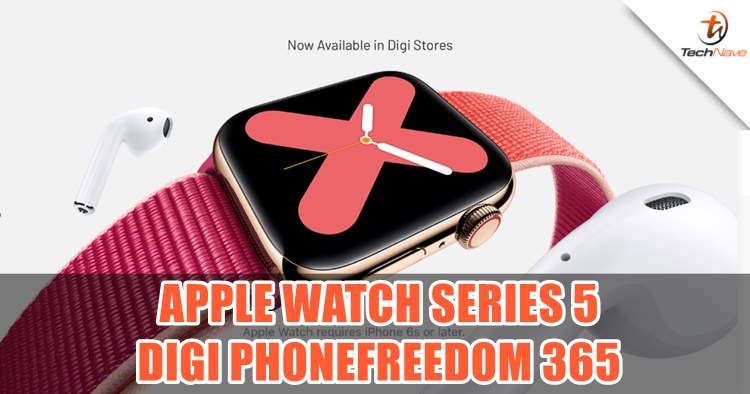 As mentioned from our Apple Watch Series 5 news, Digi has finally begun offering their customers the latest Apple wearable with Digi PhoneFreedom 365 plan starting today (1 November 2019). It's worth noting that the Apple wearable model will be the GPS + Cellular version and from its All-In price tag, you can pay as low as RM126ALL-IN monthly payment.
According to the Digi website, the 40mm and 44mm model each is available for five plans - Digi Postpaid 80 with Gboost, Digi Postpaid 120, Digi Postpaid 160, Digi Postpaid 190 and Digi Postpaid Family. The lowest All-In monthly fee happens to belong to the Digi Postpaid family which is a pretty good deal, but if you don't have one yet (bila kahwin? lol), you can choose either one of the plans depending on your needs, with an Internet data pool up to 200GB with unlimited calls, and 5GB roaming Internet.
Aside from the Apple Watch Series 5 cellular model, you can also opt for the Apple Watch Nike (44mm only) from a starting All-In price of RM132 from the same Postpaid plans lineup. Or if you also happen to be looking for a new iPhone 11 series model, there's also an iPhone 11 + Apple Watch Series 5 combo with RM0 Upfront Payment on Digi PhoneFreedom 365, from as low as RM188 ALL-IN monthly payment.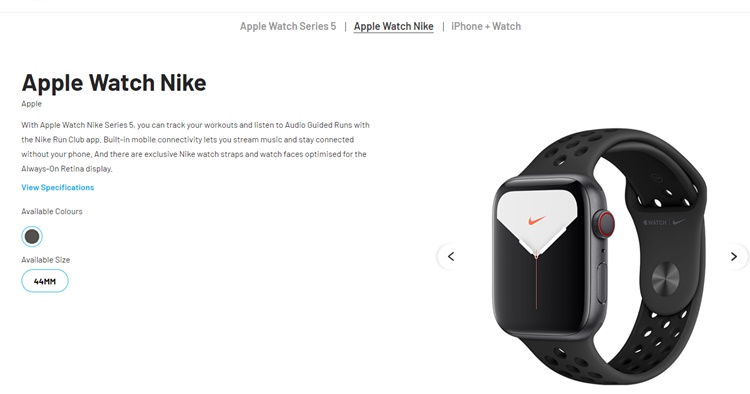 The Digi PhoneFreeom 365 plan also includes 0% Interest Rate all year long, 365 Phone Protection and a free phone upgrade. Together with the Apple Watch Series 5, a Digi AirSIM number is also offered so that you can share a number between two devices. Keep in mind that you must own at least an iPhone 6s with the latest iOS 13.2 for this.
To learn more about the plans, you can head over to Digi's website here or check out the iPhone 11 + Apple Watch Series 5 combo over here. Stay tuned for more local tech news at TechNave.com.