Digi will begin system migration maintenance today until 26 October 2021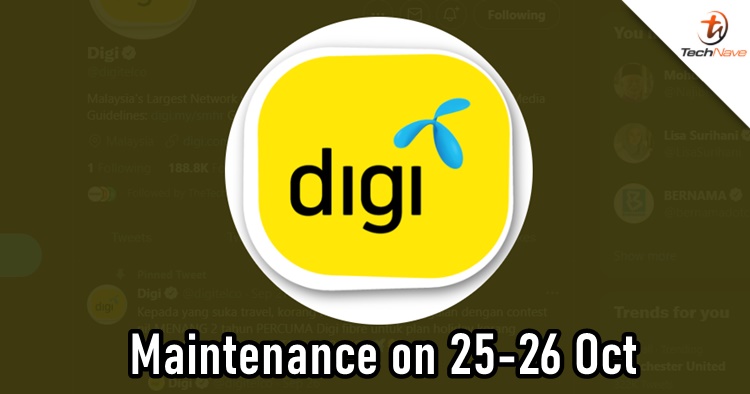 In case you missed it, Digi did an announcement of scheduled system migration maintenance taking place today until tomorrow (25th and 26th of October). During the period, certain services won't be available to use so if you're a Digi user, read on below for a recap about what's happening.
First, the VoLTE and VoWiFi will be shut down from 25 October, 9 PM until 26 October, 9.30 AM. Shortly after the first maintenance, Bill payment, UMB, Digi Store transactions and Kiosks won't be available from 25 October, 11.30 PM until 26 October, 9.30 AM.
Digi advised all the subscribers to quickly manage their bills, reloads and other payment-related services first before the maintenance begins tonight. On top of that, all other services such as Voice Calls, SMS, MMS, Transaction Authorization Code (TAC) Roaming and Data usage will still be available. However, the mobile internet data speed will be capped at 5Mbps for now during the maintenance.
To read more about the system migration for Digi Postpaid, Prepaid and Mobile Broadband, you may click on one of the hyperlinks here to learn more. Stay tuned for more trending tech news at TechNave.com