Disney is finally releasing Mulan on 4th September 2020 in Disney+ !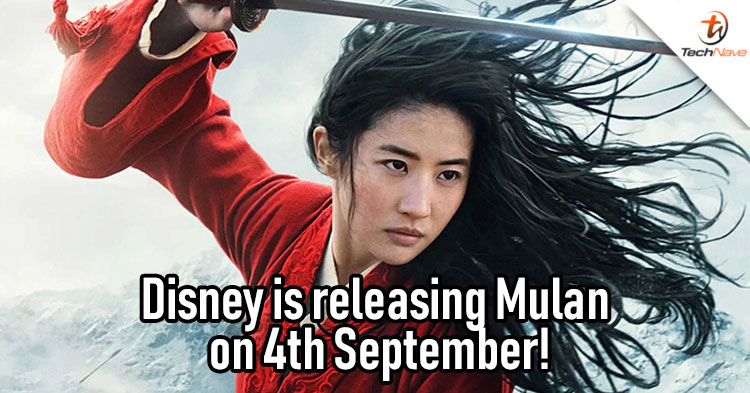 Mulan has been in our to watch list since the premiere of the trailer and due to Covid-19, it has been going through few delays. Today, Disney finally announced the new releasing date which is on September 4 but the catchy part here is that it will be released on Disney+ with an additional $29.99 on top of your subscription fee.
According to the CEO of Disney, Bob Chapek mentioned that this is a "one-off" decision that it will still be in whatever theaters happened to be open in the coming September during the release all over the world at the same time it's on Disney+. He said that this will be a new business windowing model the company is looking at and how Mulan performs financially will be a major factor in the decision making for the next movies.
Official Trailer of Mulan
Mulan will be made available on Disney+ in Australia, Canada, New Zealand, and several Western European countries. As for the other countries around the world, let's hope that it will be making into our theaters by September. This decision is similar to the other recent movie releases that went straight to online premieres such as the Warner Bros. Scoob and the Universal's Trolls World Tour but the only difference is that those movies were on multiple platforms but Disney's Mulan only will be available on Disney+.
With that said, the chances of Mulan releasing in Malaysia's cinema are high since our cinemas are back in business but still it will be depending on the whole Covid-19 situation in September. So do continue to practice our hygiene and put on our facemask in the public all the time during this period. Stay tuned for more news updates on TechNave.com.