Donald Trump's Twitch account got suspended for violating company's policies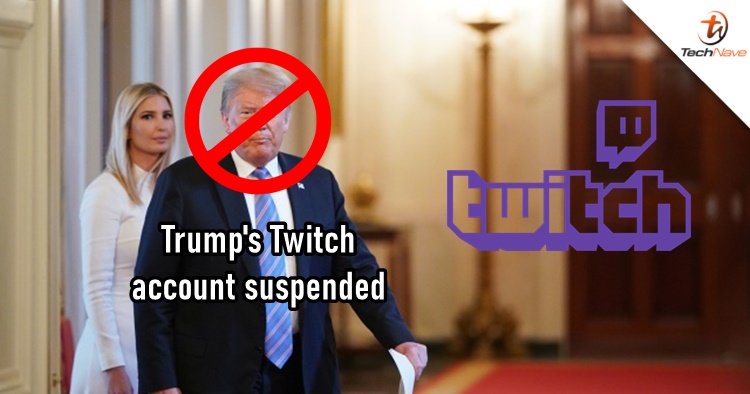 Yes, we bet you didn't know Donald Trump had a Twitch account (because we didn't too lol). It may seem like an unrelated thing for him to have but it was used to broadcast his Tulsa Rally which also unfortunately showed past clips of his 2016 campaign that led to his suspended account.
According to sources, Trump's suspended Twitch account had violated Twitch's Terms and Conditions policy with hate speech and harassment. If you still remember his rally back in 2016, he did make some comments on wanting to build a "Mexican Wall" to keep the immigrants out. One of the rerun videos that got fragged reads: "Hey, it's 1:00 o'clock in the morning and a very tough, I've used the word on occasion, hombre, a very tough hombre is breaking into the window of a young woman whose husband is away as a travelling salesman or whatever he may do," said Trump.
With this, his Twitch channel got suspended (temporarily). From Twitch's statement, the company justified their actions and will not tolerate hateful conduct that goes against their policies. They also added everyone, including politicians, must adhere to the Terms of Service and Community Guidelines. We don't know how many days will it be suspended but this certainly will take a toll on his campaign rally this year.
By the way, Reddit also banned The_Donald subreddit due to Section 230 of the Communications Decency Act. Twitter is also not on good terms with the President as the company hid one of his tweets on "glorifying violence", in turn, many companies are withdrawing their ads from Facebook for refusing to limit the freedom of speech on Trump's account. Much drama.
Either way, it will be interesting to see how this turns out. We would also like to remind everyone to refrain themselves from hate speech online, we could use some light in these trying times. Stay informed, stay safe and stay tuned for more trending tech news at TechNave.com.