Double check any email received to be sure they're from LHDN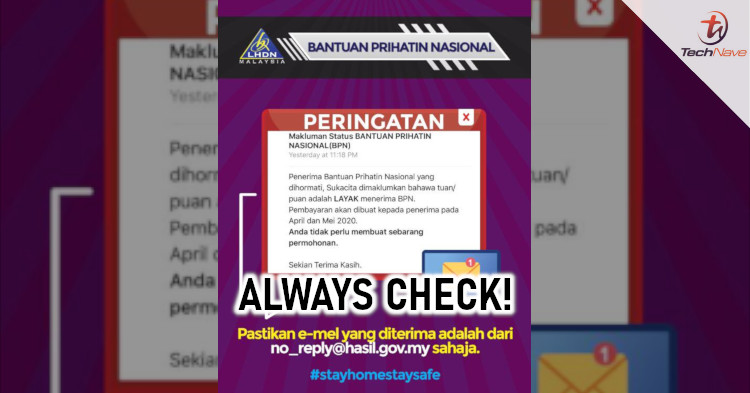 Lembaga Hasil Dalam Negeri (LHDN) has recently posted on their Facebook page, stating that you should always check the address of any email relating to the Bantuan Prihatin National (BPN). With that said, the LHDN will only send emails via the email address no_reply@hasil.gov.my, or via the official number 62000 or 63833.
As of now, only citizens under the B40 or M40 category are eligible for the BPN, however, if you have any doubts or whether you have an account on LHDN, you can head over to their official website as shown in the image below. Have you received any messages from an email address claiming to be the LHDN? Let us know on our Facebook page and for more updates like this, stay tuned to TechNave.com.