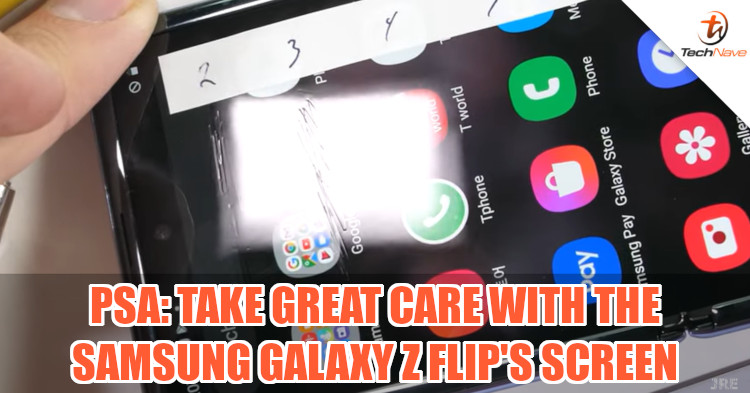 We shouldn't always take what we're told at face value, as the latest news on the Samsung Galaxy Z Flip demonstrates. In a durability test conducted independently, it was found that the foldable screen for the Z Flip isn't all that durable and may not be glass as many have been led to believe.
In his latest YouTube video, Zack Nelson of JerryRigEverything tested the durability of the Galaxy Z Flip and found that the screen scratched easily. He commented about how it felt just like plastic and suggested that the screen may be based on a glass-polymer hybrid. In other words, the Z Flip's display doesn't really deliver the kind of durability you would expect from a glass screen.
Of course, there are a few things that people should consider here before raising any pitchforks. Samsung has previously mentioned that the Galaxy Z Flip has an extra layer on top of the Ultra-Thin Glass display that's should be able to protect it from accidental bumps, knocks, and light scratches. Also, if it's ever necessary, you can get a screen replacement for about USD 119 (~RM493), according to The Verge. That's actually not too bad, considering that it's a foldable screen.
The way we see it, this third-party durability test uses some extremes to test the device and doesn't necessarily reflect real-life usage. However, it does highlight the fact that you have to be extra careful with it, compared to a regular smartphone. As long as the user is careful with the device, damages shouldn't occur that easily.
With that said, what do you think about this discovery? And should Samsung have been honest and not claim that the screen is glass? Share your thoughts with us on our Facebook page and stay tuned to TechNave.com for more news.