DxOMark rates the Apple iPhone XS Max at 105, still 2nd place below Huawei P20 Pro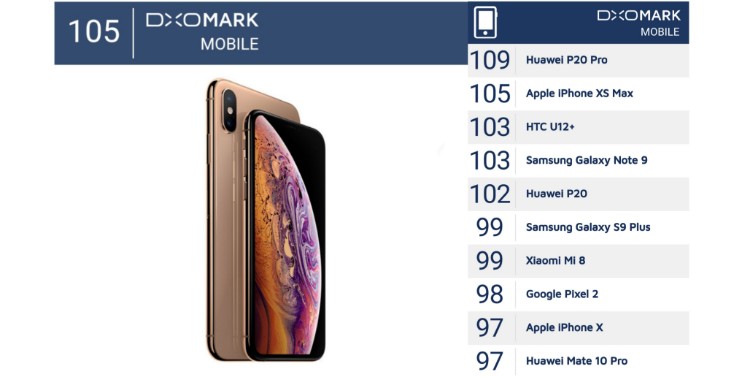 Camera-focused site DxOMark have come out with their review of the Apple iPhone XS Max, giving it a rating of 105 (a good 4 points lower than the 109 1st-place scoring Huawei P20 Pro). Granted, this is much higher than the 97 scored by the iPhone X, as they remark that the 6.5-inch display iPhone XS Max uses a larger 1.4µm pixels sensor with improved image processing, enabling zero shutter lag and real-time HDR preview.
DxOMark testers noted that there's now improved image and video stabilization with accurate exposure all round. They also noted that zoom performance still shows "coarse luminance noise", better than the iPhone X but still with less detail than the Huawei P20 Pro or the Samsung Galaxy Note 9. Low light performance was also rated lower than these phones with a "slight desaturation effect" causing colours to be less vibrant.