E3 2020 reported to be cancelled, while GDC 2020 will host a free live stream event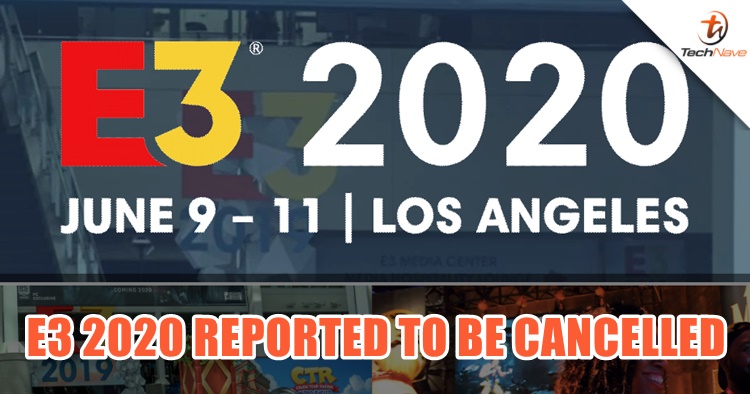 [UPDATED] - "After careful consultation with our member companies regarding the health and safety of everyone in our industry—our fans, our employees, our exhibitors and our longtime E3 partners—we have made the difficult decision to cancel E3 2020, scheduled for June 9-11 in Los Angeles," - Entertainment Software Association. The organization is also looking "to coordinate an online experience to showcase industry announcements and news in June 2020."

The E3 (Electronic Entertainment Expo) is one of the biggest events globally and following the COVID-19 outbreak, it seems that the E3 2020 will be cancelled. Although it's not official yet, various sources have claimed that the Entertainment Software Association (ESA) will make an official announcement soon.
While there is yet to be an official announcement, some tweets on Twitter are already hinting that the expo will be cancelled. One example would be @DevolverDigital tweeting "Cancel your E3 flights and hotels, y'all" just 3 hours ago (at this time of posting) which got a lot of attention. Furthermore, @Wario64, @Futterish and @Jasonschreier have gathered enough sources that the announcement on E3 2020 is just a matter of hours.
My day started with investigating some E3 stuff. Ended with multiple (and I mean MULTIPLE) sources coming my way.

E3 cancelation announcement scheduled for tmw AM. I don't think it will hold the night. Many of us have been engaged by sources this evening.

Cancel your plans.

— Mike Futter (@Futterish) March 11, 2020
Been hearing secondhand whispers tonight from several devs/pubs that E3 is cancelled, although I've also heard from a couple of people in positions to know that the ESA hasn't officially made a decision yet and is still consulting with pubs. Either way, it's only a matter of time https://t.co/Od0MDj3ZXv

— Jason Schreier (@jasonschreier) March 11, 2020
The E3 2020 is scheduled (for now) to take place in Los Angeles Convention Centre from 9 June to 11 June 2020. Besides that, many other events have been cancelled as well such as the Google I/O, Facebook F8, Mobile Wolrd Congress, the South by Southwest, and the Game Developers Conference (GDC). Speaking of the GDC, the event will still go on but via live streaming for free to the Internet. This includes recorded version and will take place from 16 March until 20 March 2020.
Until the ESA makes the official announcement, we will update this news post soon. Stay tuned for more tech news at TechNave.com.