Edifier G4 gaming headphone review - One of the best budget gaming headphones to get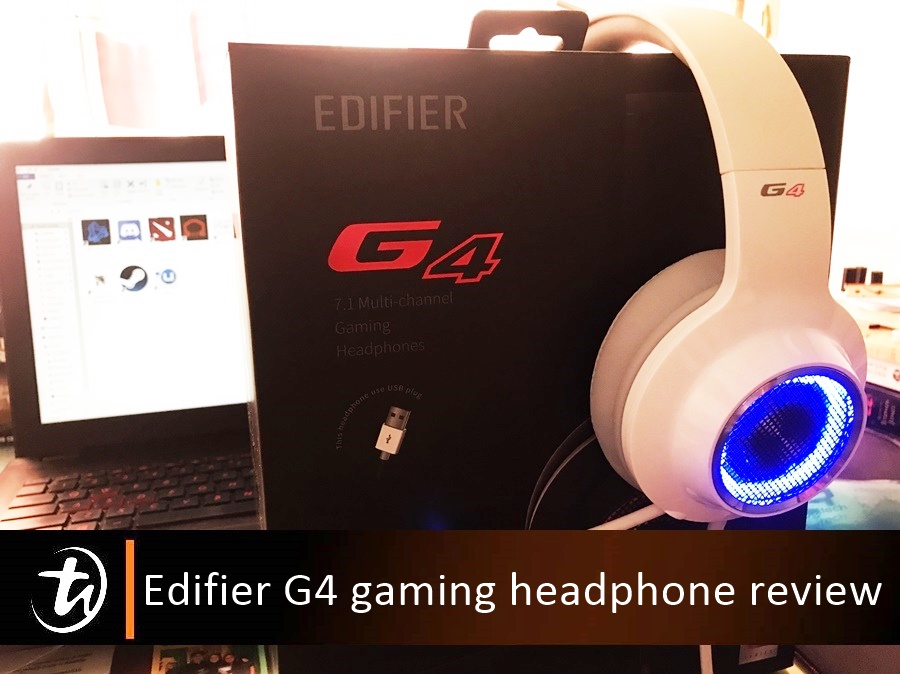 It's been awhile since we last reviewed a gaming headphone. Gaming headphones don't come cheap at all as it's required to deliver the best sounds possible for an immersive gaming experience, and most gamers being kids probably don't have enough money for that. No worries, Edifier has something in store for you, introducing the G4 gaming headphone, priced at RM249 only and it's a far cry from the standard market. But just because it's affordable, does that mean it's good? Let's find out.
Design - Comfy and simple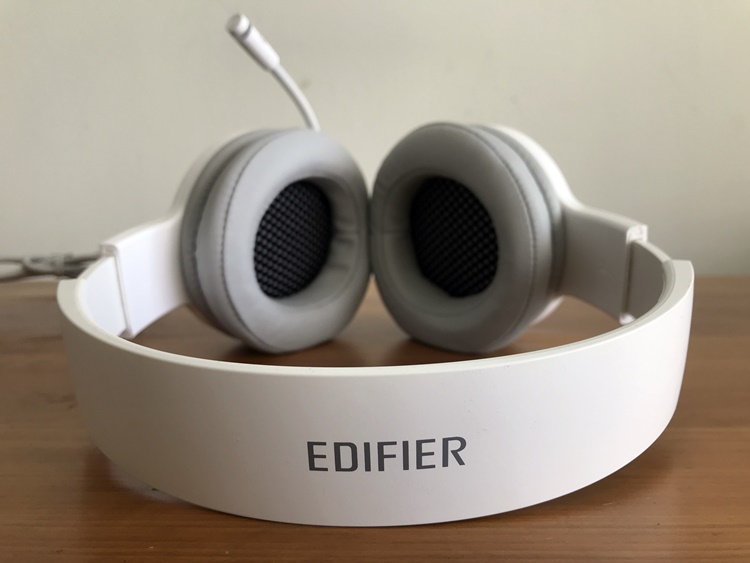 So how do you manufacturer a gaming headphone that's under RM300? Cheap plastic? That seems to be the case with the G4 but at least it's quite presentable and well polished, especially on the ear-cups. Cushions on the ear-cups and top are really comfortable too and the cable is kind of long at 2.5 metres. The nice thing about the headphones is that the ear-cups glow the moment you plug in the USB cable to your laptop or desktop.
If I have to nitpick something, that'd be that I don't find it that compact if you want to travel with it, then again, not all gaming headphones are portable so there's that.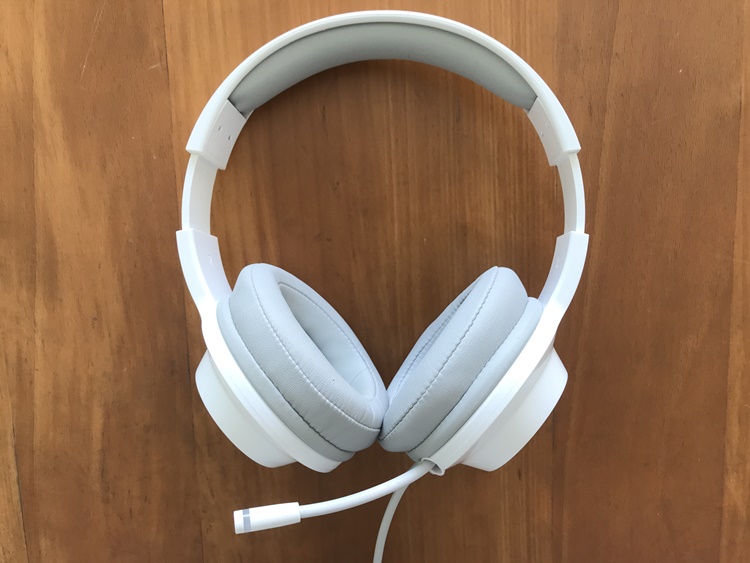 Overview of the gaming headphone
Side view with the 40mm drivers, the microphone is flexible and you can push it inside if you don't need it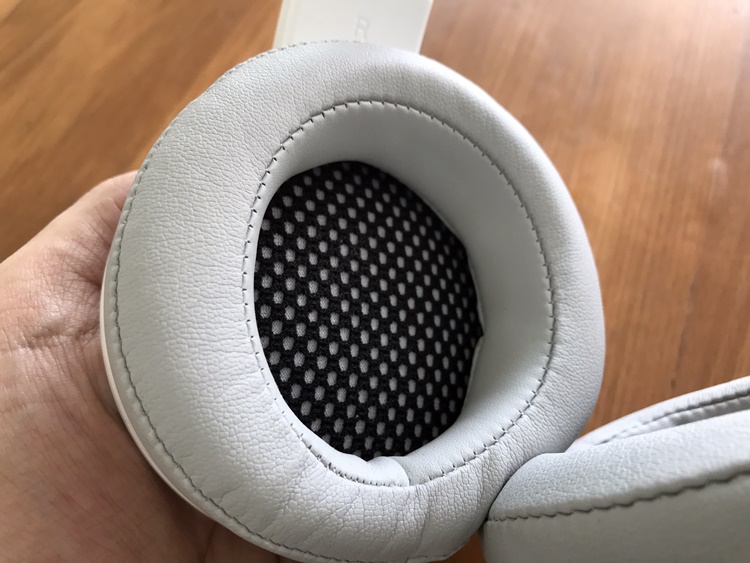 The ear-cups are quite spacious so that's nice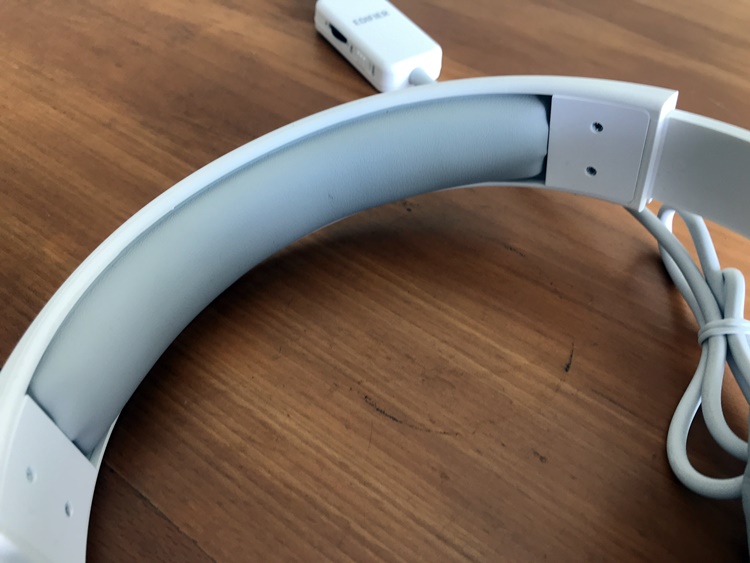 The comfy cushion for your head
Tech-Specs and features - Built-in vibrato... vibration
Here are the specifications for the Edifier G4 gaming headphone:
Driver unit - 40mm
Type - moving coil
Frequency response - 20Hz - 20KHz
Sound pressure level (SPL) - 103dB
Impedance - 24ohm
Cable length - 2.5m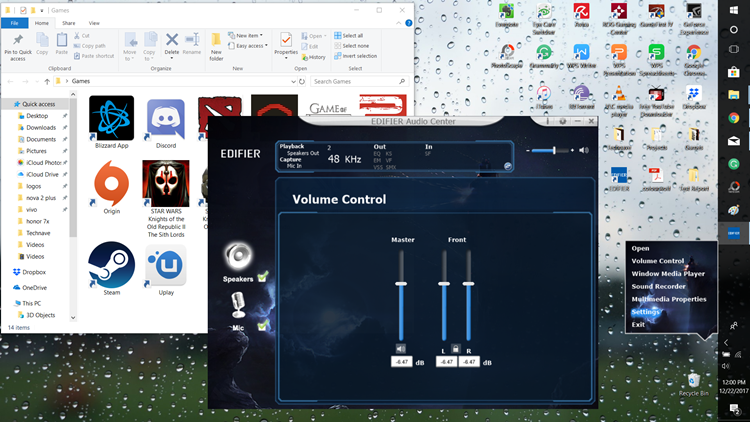 The Edifier software program
Did I also mention that the G4 has a built-in sound card and virtual 7.1 sound? Moreover, it can be "personalized" in Edifier's own software program that you can download here for environment simulation sound effects, EQ adjustment, microphone sound effect and... that's about it. Personally, I didn't really find myself using the software that much with these kind of limitations because I can adjust the volume with the controller that's on the cable.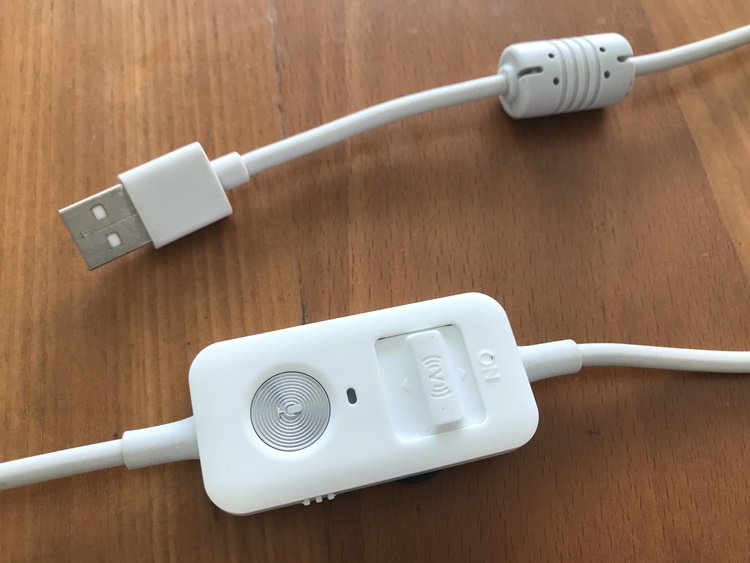 The vibration effect and microphone switch
The cable controller user interface is quite interesting, aside from having the standard volume control, there's also a vibration effect switch just beside the microphone switch. As the name suggests, what the vibration effect switch does is add vibration at the ear-cup and you can even feel it, at the same time, it also somehow adds more bass "oomph" complementing the vibration. While it does sound like a niche feature, it's actually quite nice for gaming especially in war type of games for the atmosphere.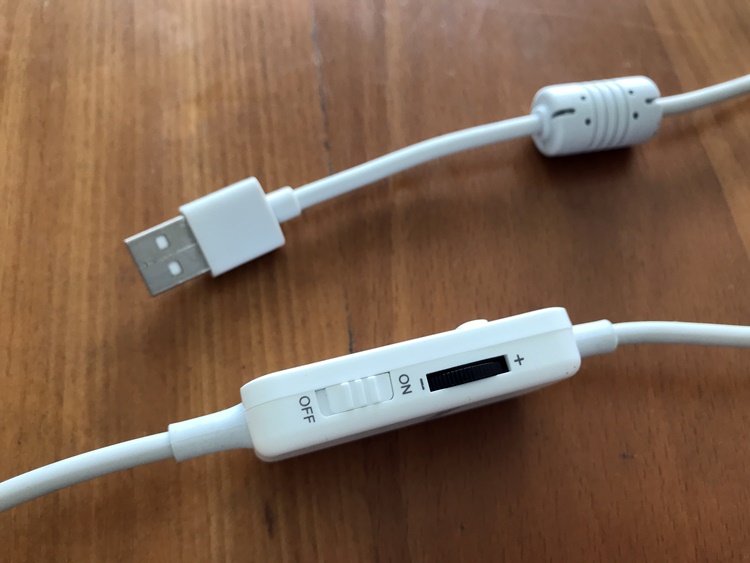 On the side, it's the volume control and on/off button
Performance - The vibration effect does make a difference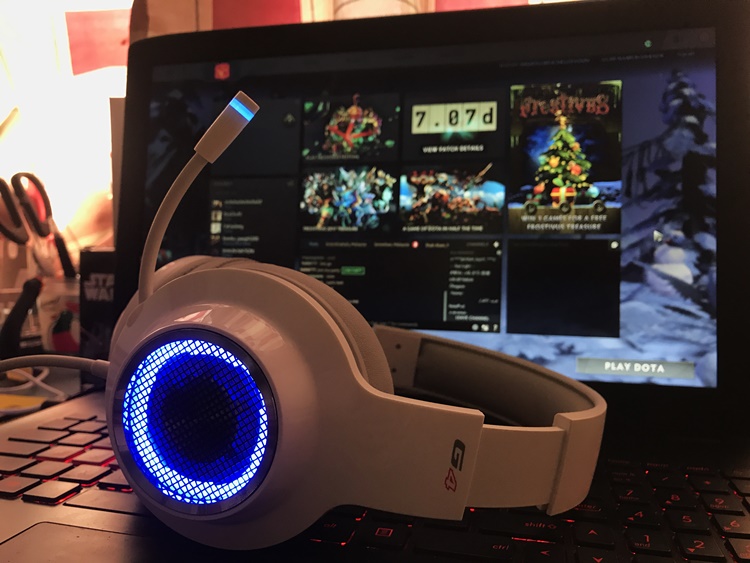 So yes, the G4 does pretty well for gaming. First person shooters, Real Time Strategy, MOBA games, you name it. Similar to high-end gaming headphones, the G4 performs well with the vibration effect, giving you a sense of getting into the moment. For example, I tested it with Alien: Isolation (I know, outdated) and it really gave me stress because of how paranoid I became, running around hiding from that random A.I. Alien, the background ambience sound is already tense enough, so turning that vibration effect on made it more intense especially when I got caught.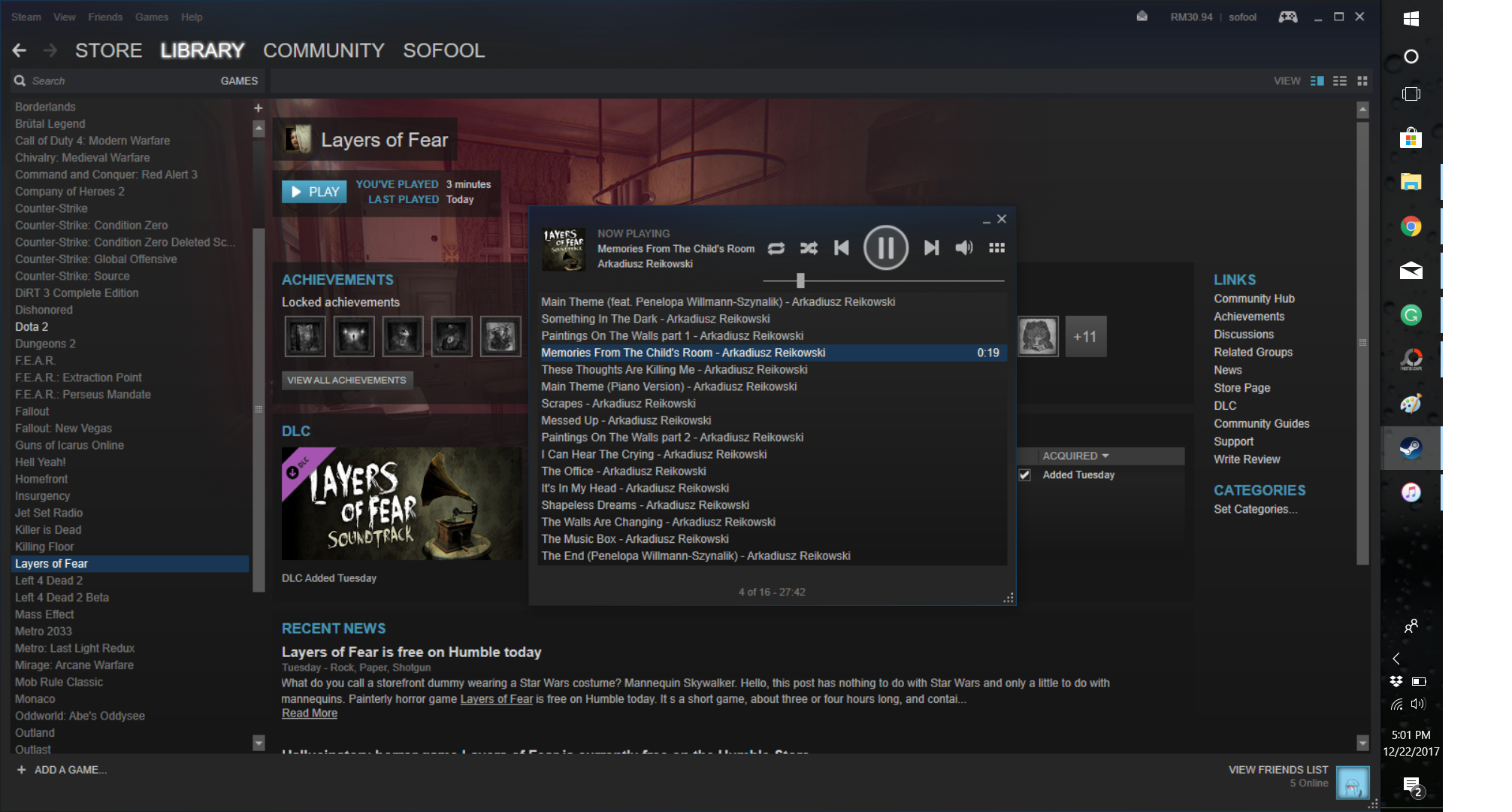 If listening to atmospheric game OST was effective, imagine playing it
However, when it comes to songs for that matter, the sound that comes out from the G4 is...odd. Mind you, I tested it with FLAC type files, the music is there but it's a bit hollow because the treble and bass aren't balanced perfectly, turning on the vibration won't help either (this applies the same to movies). Fine, I know it's a gaming headphone but it's not all bad news, background music in games does better by tenfold. If you turn on the vibration effect in creepy atmospheric-type games, I think it will really increases the immersive feeling of creepiness and anxiety (try testing it with Layers of Fear in Steam) so good job there, Edifier.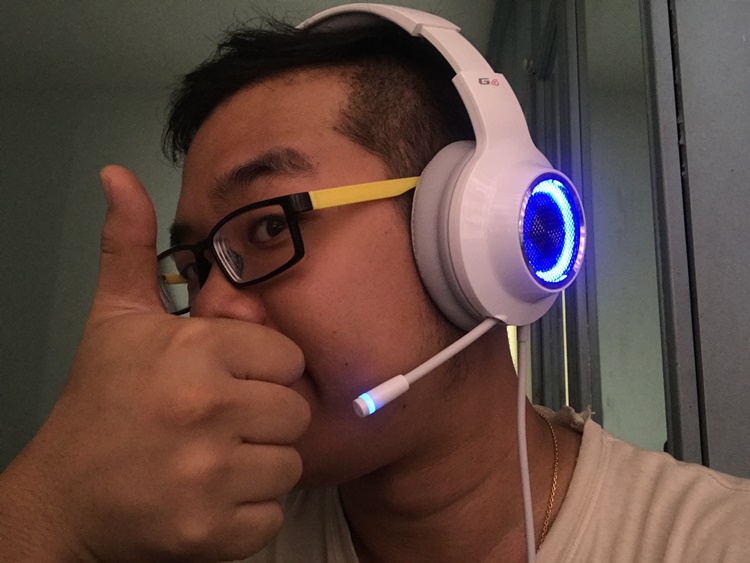 Microphone performance gets a pass, by the way
To add on to that, I also recommend that you don't wear the G4 with the vibration effect for too long, it could wear you out. If you're really hardcore then you don't have to listen to me. I'm just looking out for you (haha).
Conclusion – Good budget gaming headphone
Retailing at RM249, I think the Edifer G4 is definitely worth buying for mostly gaming if you're tight on budget, but I think the Edifier should do more with its sound personalization software. Anyway, if you want to get an even more affordable gaming headphone, Edifier has you covered with the G20 and G10 for just RM139 and RM99 only (say what?! yeah, no kidding). I can't really say if they perform the same or slightly lesser since we don't have the models, but both gaming headphones can deliver virtual 7.1 surround sound with 40mm neodymium drivers too, so that's something.
Anyway, if you're interested, you can head over to the official online store at Inter-Asia website here so do check it out. That's all from our review about the G4, thanks for reading and do you have a preferred gaming brand for your gaming needs? Let us know in the comments below and stay tuned for more future reviews at TechNave.com.