Edifier Hecate GM4 wireless earbuds - A great low latency gaming peripheral that's easy on the wallet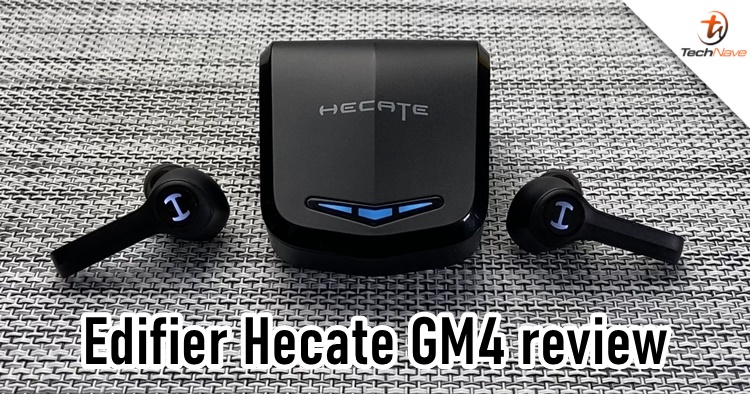 We are back again with another wireless Edifier earbuds review and this time around, it is the Edifier Hecate GM4. Marketed as a pair of gaming earbuds for mobile gaming, you may be wondering if it's any different from other wireless earbuds. After all, most non-gaming wireless earbuds have no problem in delivering low-latency during mobile gaming.
Listed at RM399, the Hecate GM4 has been on promo for RM199 for quite a while now (I think about 2 weeks thanks to a 9.9 promo). So should you get it and is it worth it, or are there better options? We've listed the pros and cons you need to in this Edifier Hecate GM4 review.
Right off the bat, the GM4 (I'm just going to call it that from now on) has a charging case that is seriously one of a kind. Its design certainly fits the gaming vibe and reminds us of ASUS ROG devices. It even has three bars of blue LED lighting when opening and charging, but we will get to that later. Upon opening the case, you can see the pair of wireless earbuds with the letter H on each side and the lights blinking as if they are greeting you. Pretty cool.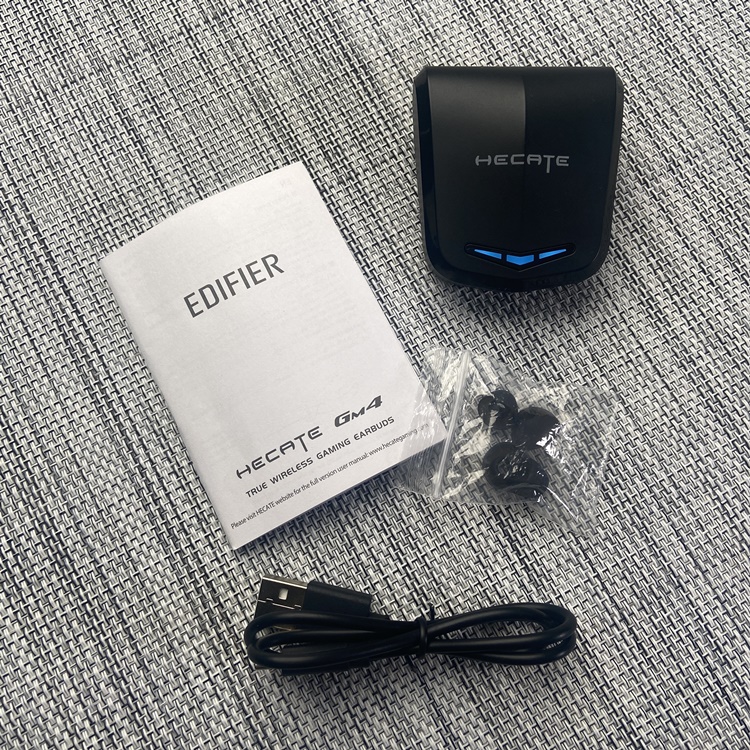 The box contains a manual, USB C cable, extra silicon buds in different sizes, and the wireless earbuds inside the charging case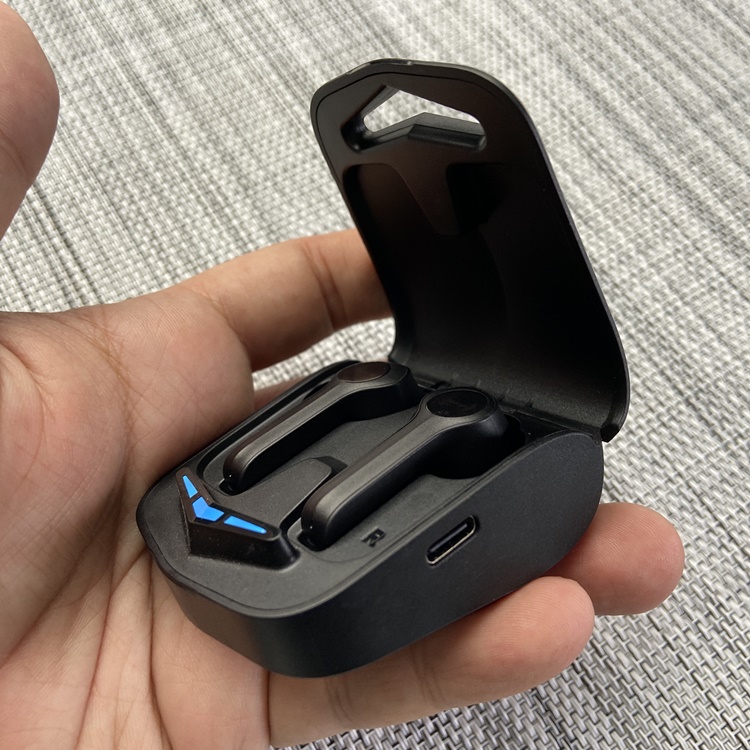 The USB C port can be found on the right side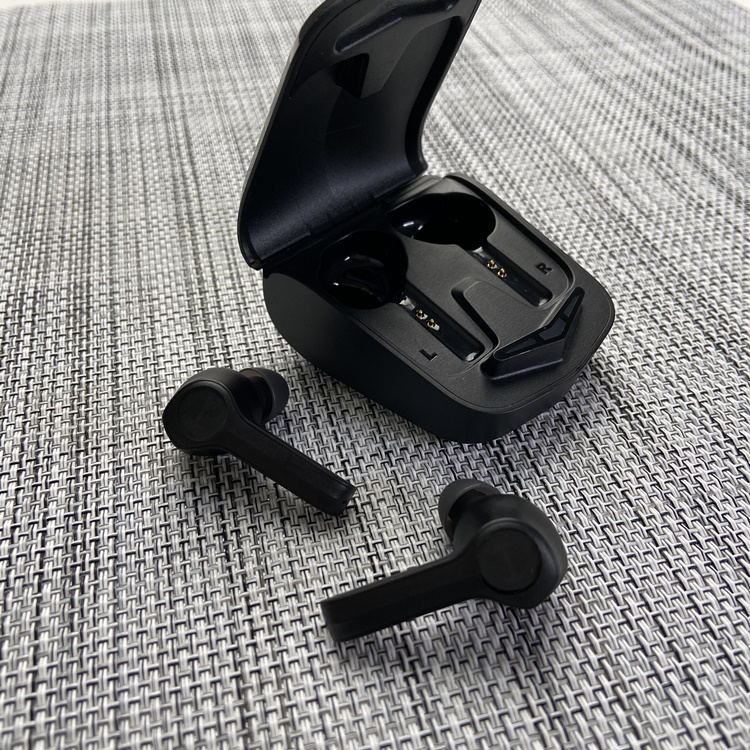 Cool design
Despite the cool design, the overall build feels very plastic. It might bother you because it gives off the "cheap feel" that you get from products bought at your nearest Pasar Malam. This applies to the wireless earbuds too but personally, I'm not too bothered by the material because it's the performance that counts.
The GM4 is compatible with Android and iOS, so pairing it with your devices is a walk in the park (I'm told that you can pair it with game consoles too). On the other hand, the touch controls can be confusing if you don't refer to the manual and there are quite a few commands available. Each side has some different functions but the online guide is incomplete, so we've included the full list of touch control commands below:
Play/pause - Double-tap either one of the earbuds

Previous track - Press and hold the left earbud for 2 seconds

Next track - Press and hold the right earbud for 2 seconds

Game Mode - Tap the right earbud 3 times

Answer or end calls - Double-tap on either one of the earbuds

Reject call - Press and hold on either one of the earbuds for 2 seconds

Voice Assistant - Tap on the left earbud 3 times
Phew, that was a long list for a pair of wireless earbuds! But you should be fine as long as you memorise it. However, because of the rather bulky size, it can be kind of annoying to input the commands. Furthermore, I also don't find them comfortable to wear even for thirty minutes for some reasons (my ears were gasping for air by then). I even tried changing the silicon buds size too! Of course, you might not experience this and it's just me in this case.
Another thing that we noticed is that there's a Game Mode listed in the touch controls command. According to Edifier, Game Mode offers 65ms low-latency and combines with the CVC8 noise reduction technology (a lesser version of Active Noise Cancellation) for a superior gaming experience. You may think there won't be any differences between Game and Music Mode when playing mobile games, but if you listen closely you should be able to hear a slight improvement.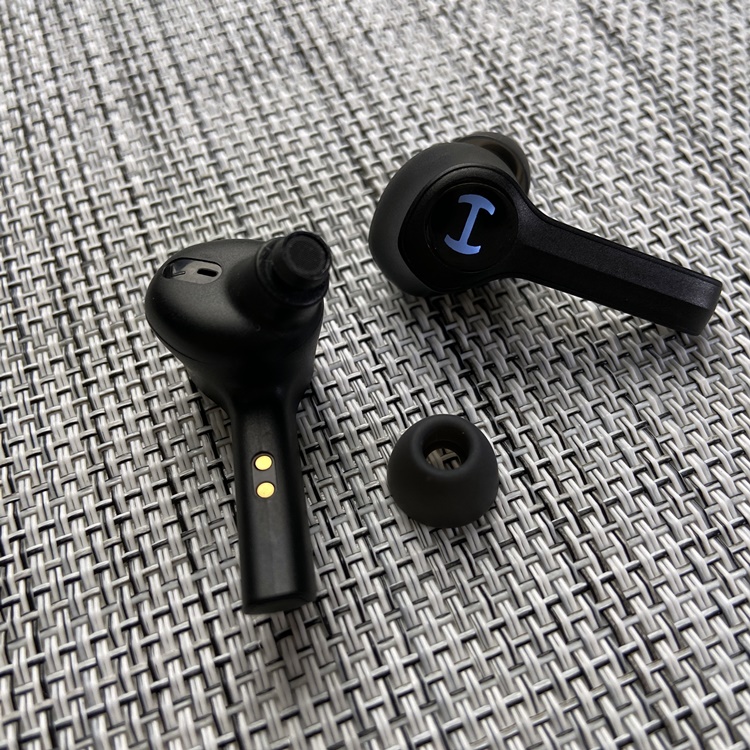 Changing the silicon bud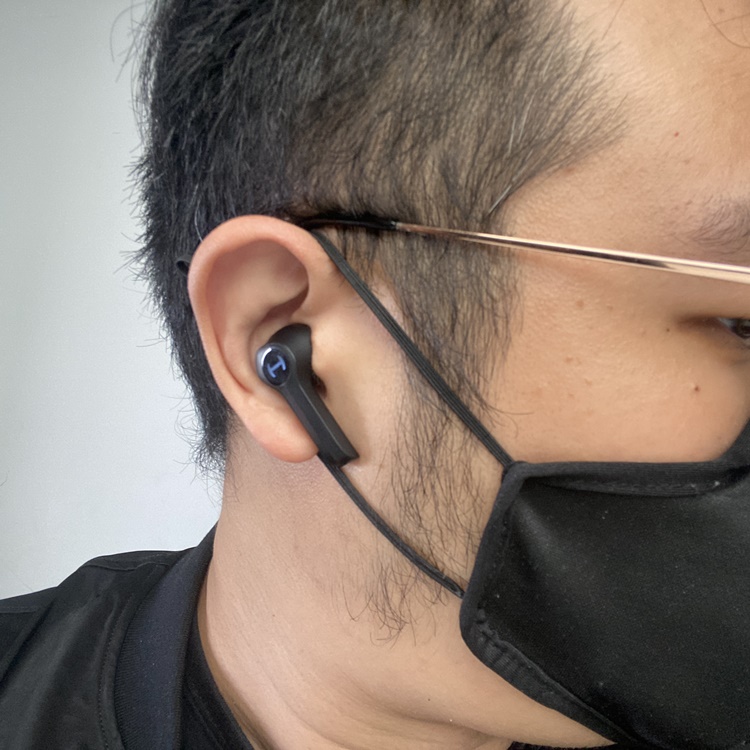 The LED light will show up as long as you're wearing them and the sound doesn't stop if you take them off
For example, you would be able to hear footsteps coming ahead in Call of Duty Mobile and gunshots sounds are slightly faster in Game Mode. As for listening to music, I have to say that most music genres do sound pretty good even if you're not an audiophile. If you turn on Game Mode for music, the bass gets nicely enhanced but doesn't overshadow the treble and mids that much. While it seems that Edifier could have just left out Music Mode, but not all songs (particularly non-EDM and rock/metal types) would sound great on Game Mode, so it's great that you can switch between the modes.
In terms of battery life, the GM4 can last up to 4 hours as claimed, though I think your ears would probably need a breather long before then. When combined with the charging case, the GM4 could last for days (or even weeks I daresay) if you focus on gaming only. Speaking of charging, the case has an interesting way of letting you know when it needs to be charged thanks to the three LED bars, although it can be a bit confusing if the middle LED does not light up.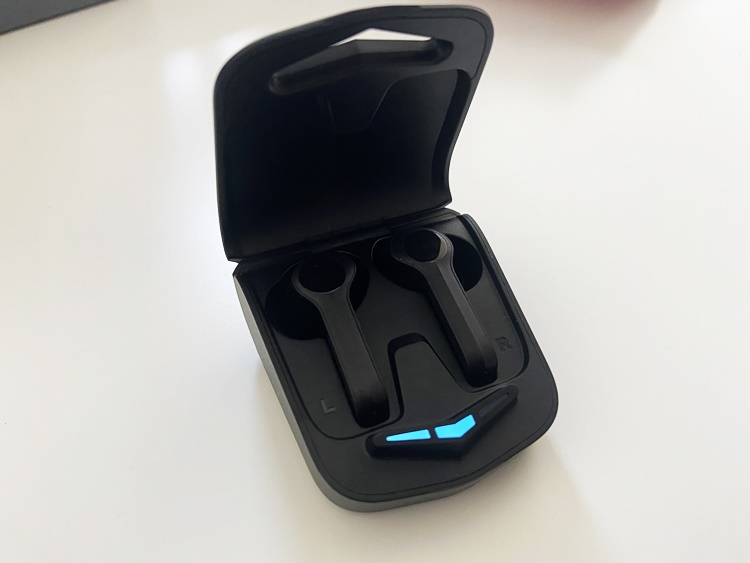 Battery level indicator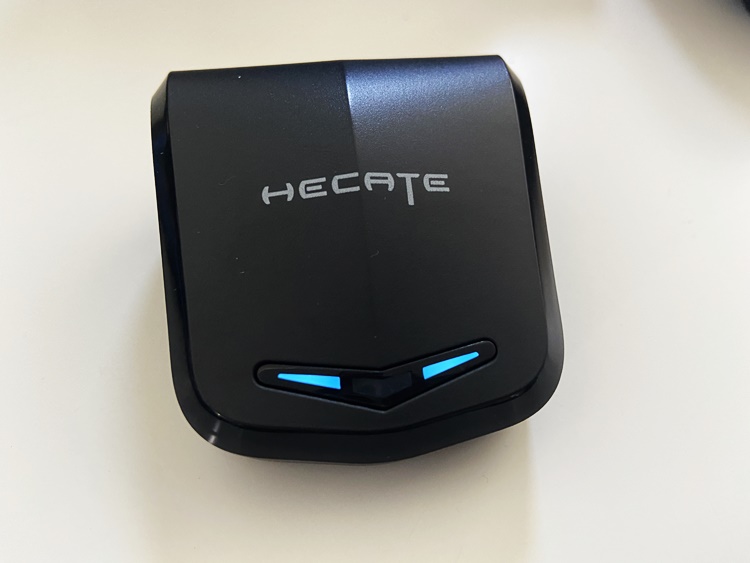 Hmm...what does this mean?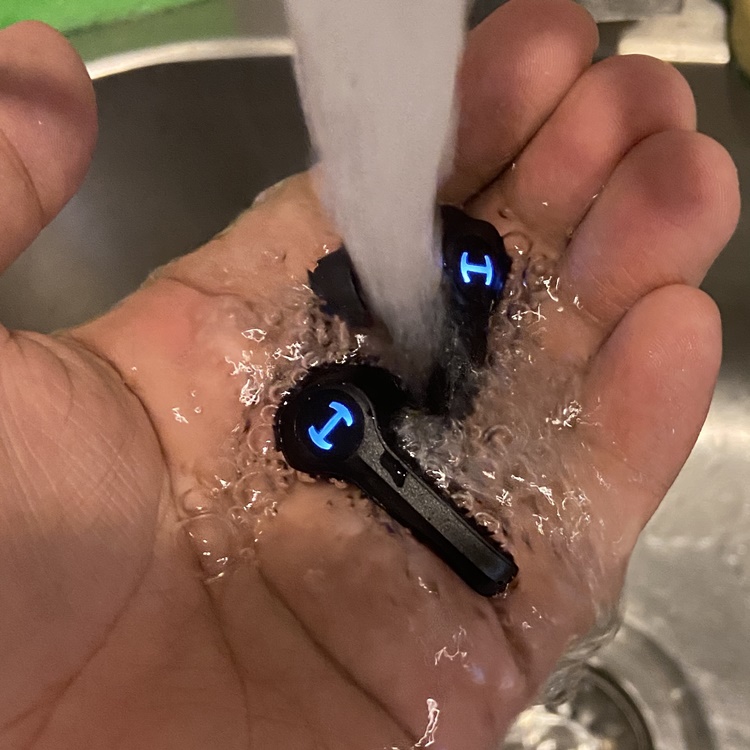 Yup, they are certainly waterproof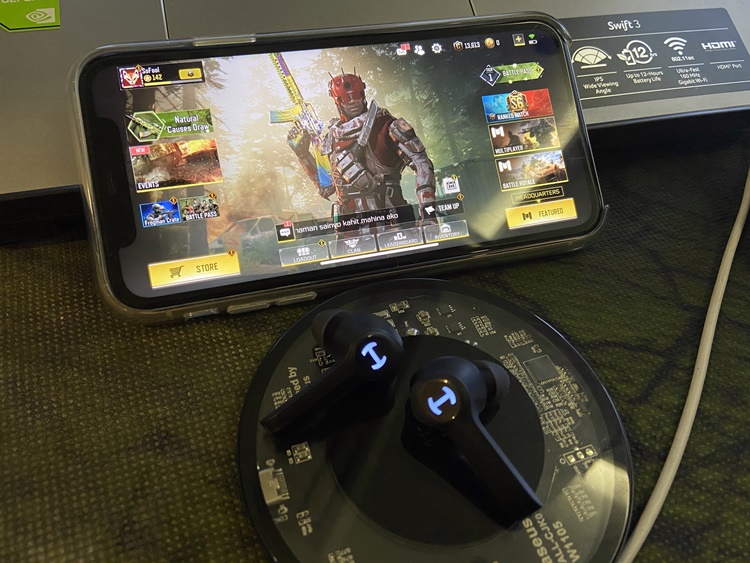 Great for mobile gaming
Earlier, I did complain about it not being comfortable to wear but it's not the same for everyone. That's a subjective issue that is pretty much overshadowed by the impressive sound quality and the low-latency gaming mode. Honestly, a lot of brands like to highlight their so-called "low-latency" feature for gaming but I don't think they even come close to this. So if you're looking for a pair of affordable wireless earbuds for mobile gaming, look no further than the Edifier Hecate GM4 wireless earbuds. They are worth it.
Tech specs and features
Audio decoding - PixArt Technology

Speaker Unit - 5.8mm moving coil unit

95 decibels, 20Hz - 20KHz frequency range, 32Ω

Bluetooth 5.0 (10m distance)

CVC8 noise reduction technology

Multiple Touch Controls

65ms low-latency (Gaming Mode) and 200ms low-latency (Music Mode)

Up to 16 hours of battery life (earbuds 4 hours + charging case 12 hours assistance)

IPX5 waterproof
Pros - Great sound quality, true low-latency for gaming, cool charging case and earbuds design, IPX5 waterproof
Cons - The touch control commands are a bit complicated, can be uncomfortable to wear for some people and you may dislike the plastic build
Conclusion - To my knowledge, this is the most affordable and best wireless earbuds for mobile gaming