Elon Musk expects to send humans to Mars in four to six years
Cover image credit: Axel Springer
When receiving the Axel Springer Award today, Elon Musk has shared with the public regarding SpaceX's Mars ambition. He stated that the next-generation spacecraft, SpaceX's Starship is gearing up for its first big high-altitude flight test later this week and he hopes that it can send humans to Mars in four to six years.
According to Musk, SpaceX is also planning to conduct an uncrewed launch and land on Mars in two years after the high-altitude flight test. If it went well, the first human landing could happen during the next Mars-Earth synchronization in four years. It is stated that Earth and Mars are in sync in terms of their relative orbits around the sun approximately every 26 months. Therefore, we guess that it is the right time to travel between Earth and Mars.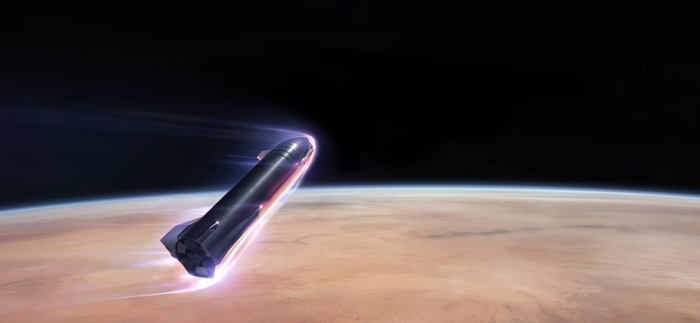 Musk has added that his primary focus is still on enabling "a lot of people to go to Mars and make life interplanetary, and to have a base on the moon." He hopes to make it fun, exciting, and attractive rather than letting people think they're taking risk. It appears that he would like himself to be buried on the red planet as well when the time has come.
Let us know what you think about "moving to Mars" on our Facebook page. Stay tuned to TechNave.com for more interesting tech news.