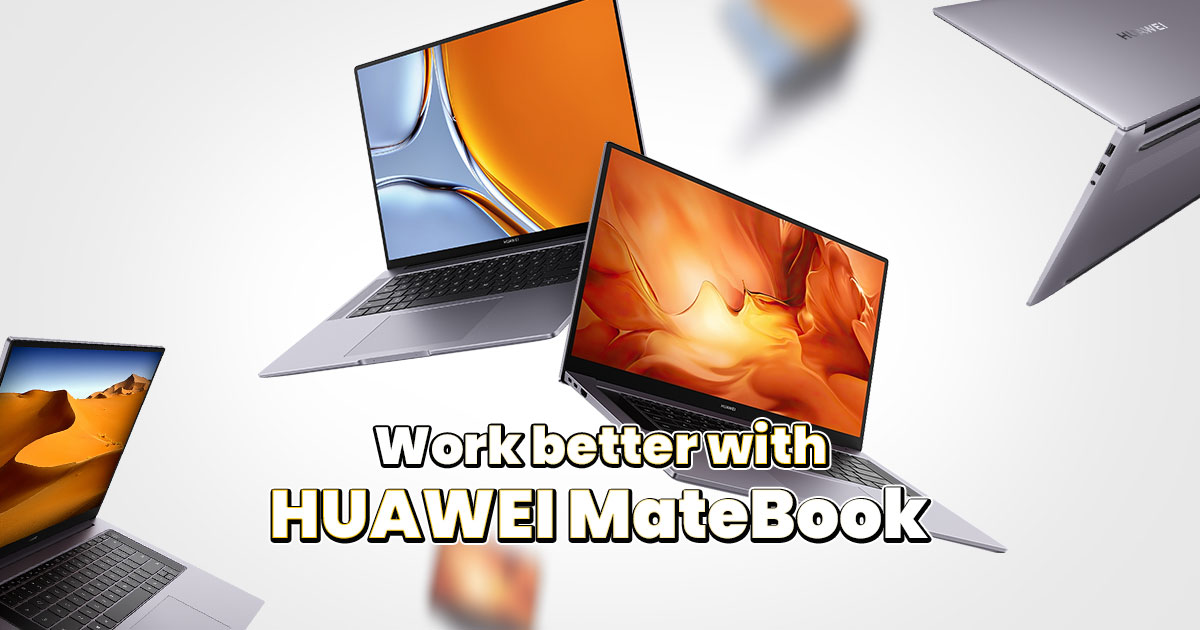 While some people work in an office, there are many who work in a more hybrid environment. Some of them are often away from the office, working remotely from home or on the go. For them, laptops are the way to go since they let you do your work anytime, anywhere.
Having said that, what are the options that we could go for? If your priority is work, you usually want a laptop that's relatively light and compact. It would also be good if it has other advantages like a large display. In that case, you could very well enhance your productivity with 2 new HUAWEI MateBook laptops!
HUAWEI MateBook D 16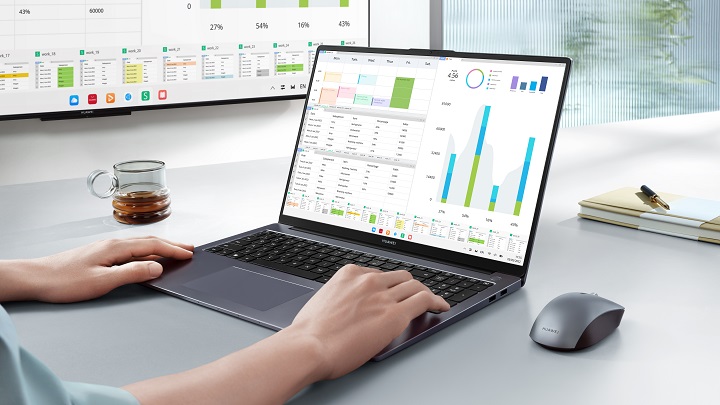 First, let's take a look at the HUAWEI MateBook D 16. This is a newly launched laptop that might seem larger than what people would prefer these days. However, it's relatively thin and light, measuring just 18.4mm thin and 1.74kg. This makes it comfortable to carry around even with just a laptop case.
Of course, the size of this laptop is not without reason. Unlike ultrabooks, the MateBook D 16 comes with a full-sized keyboard, complete with a numeric keypad. The keys are also spaced out well with 1.5 mm high key travel for effortless typing.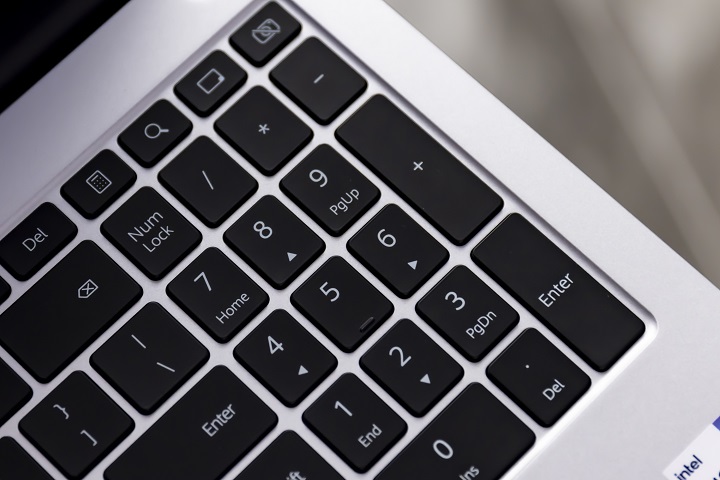 On top of that, it has a large trackpad that's positioned more to the left. This is great as that prevents your right palm from brushing against it while typing. Overall, this setup is ideal for writing documents and working on spreadsheets.
As the name implies, the MateBook D 16 is a big-screen productivity powerhouse featuring a 16-inch HUAWEI FullView Display. It has a solid 90% screen-to-body ratio, 100% sRGB colour gamut, and 300-nit max brightness. This makes it decent for watching videos and image editing.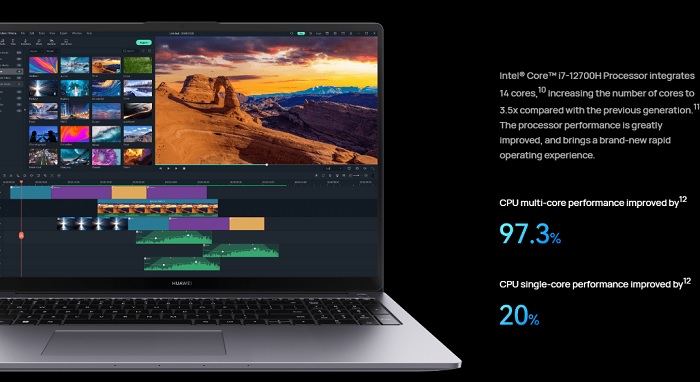 Under the hood, this laptop comes with an Intel® Core™ i5 H series Processor or Intel® Core™ i7 H series Processor. The former variant features Intel® UHD graphics, while the latter comes with superior Intel® Iris® Xe graphics. Thanks to the hardware, you can even connect the machine to a professional monitor for some light photo or video editing.
Besides that, the MateBook D 16 has a host of other features. The list includes the new Metaline Antenna that improves WiFi signal strength by up to 56%, support for 7.1-channel surround audio, and a compact 65W charger that provides 2 hours of battery with just 15 minutes of charge. It also comes with a front AI camera and Personal Voice Enhancement to filter out surrounding voices, keeping your calls crystal clear for video calls.
HUAWEI MateBook 16s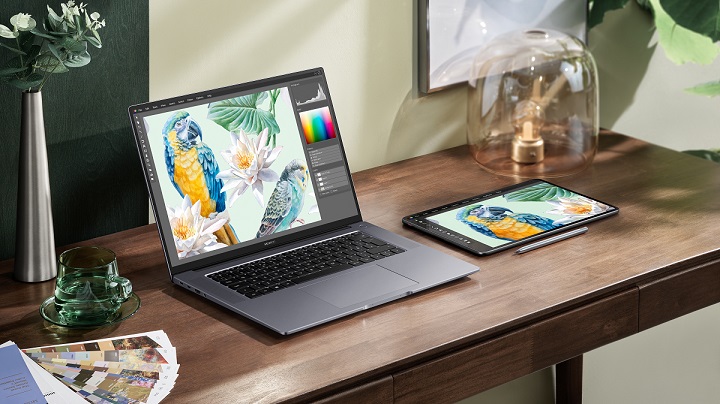 The other laptop you could consider is the HUAWEI MateBook 16s. It's actually smaller and thinner (17.8mm) but heavier (1.99kg) than the MateBook D 16.
Featuring a large 16-inch display, the HUAWEI MateBook 16s comes with a 2.5K True Colour FullView Display with a 90% screen-to-body ratio, making it look more immersive due to the laptop's smaller size. It also has a 100% sRGB colour gamut, TÜV Rheinland certified ΔE<1 colour accuracy and supports 10-point multi-touch.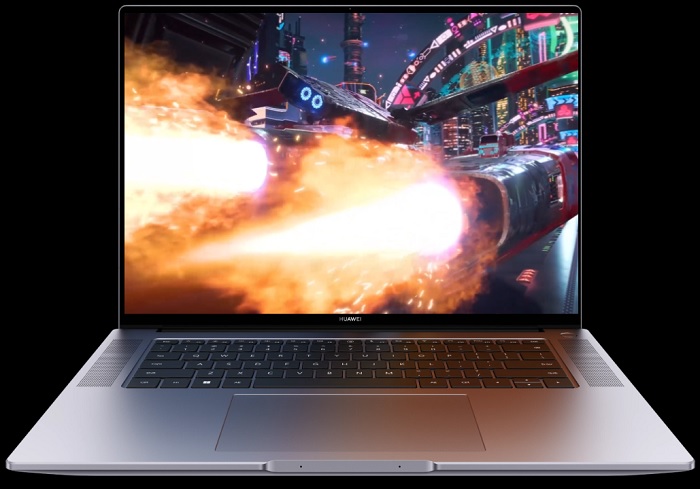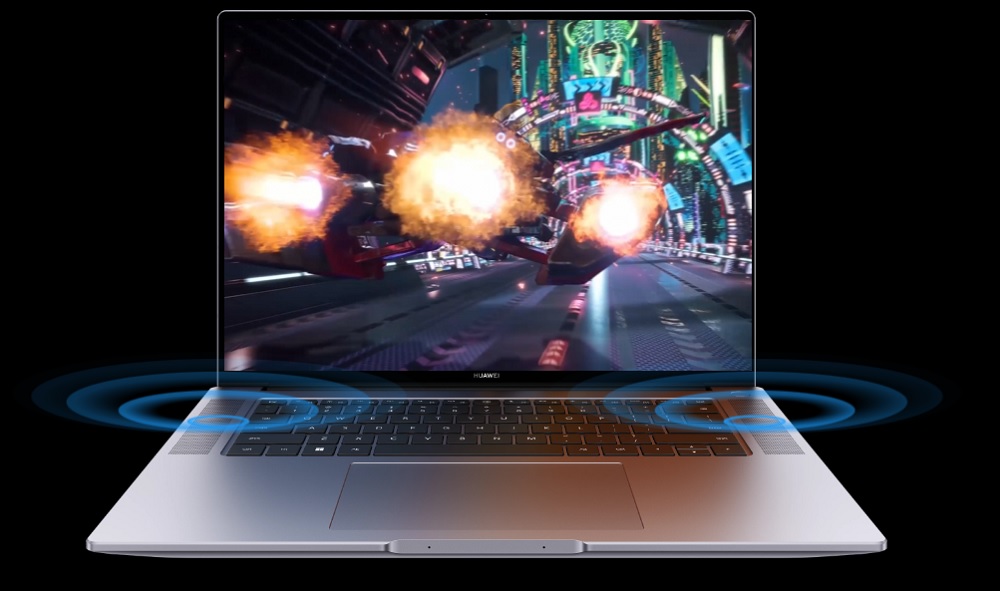 For the keyboard, HUAWEI equipped the MateBook 16s with a standard laptop keyboard. It has a comfortable typing experience, with good spacing and good key travel. The trackpad is also quite large, which is great for those who don't want to carry a mouse around or use gestures a lot.
The HUAWEI MateBook 16s also features two speakers placed on the sides of the keyboard. These are up-firing speakers that provide good audio quality and max volume. As you can tell, this is a great combination with the display, as it means you can better enjoy your movies and YouTube videos.
Powering this laptop are the all-new 12th Gen Intel® Core™ H-Series Processors. It also has the Intel® Iris® Xe graphics and 16GB of RAM, so it can handle almost anything you throw at it.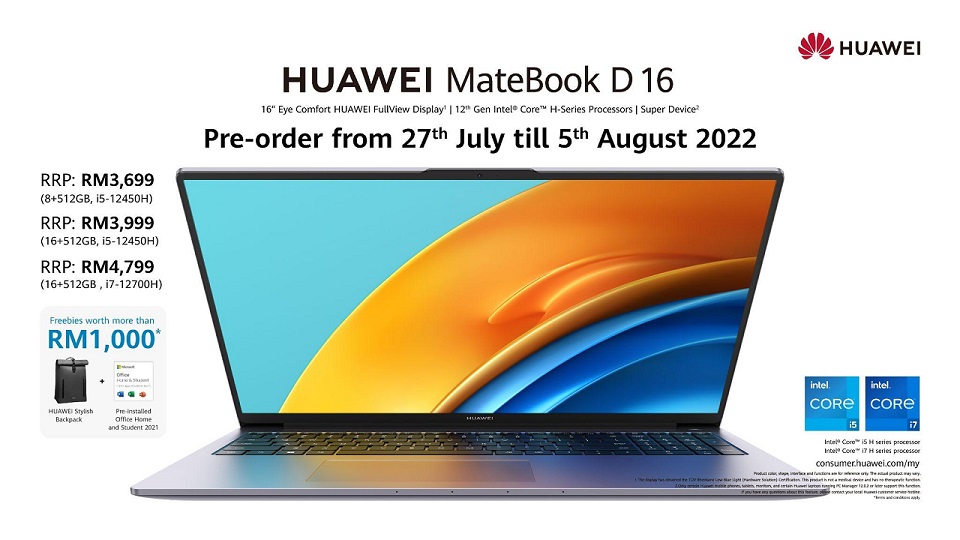 And there you go, two impressive HUAWEI MateBook laptops for those who work on the go. Interested in these laptops? You can learn more about the new laptops via the links below!
So, what do you think of these laptops so far, are they what you're looking for? Do let us know in the comments, and stay tuned to TechNave for more products like them!