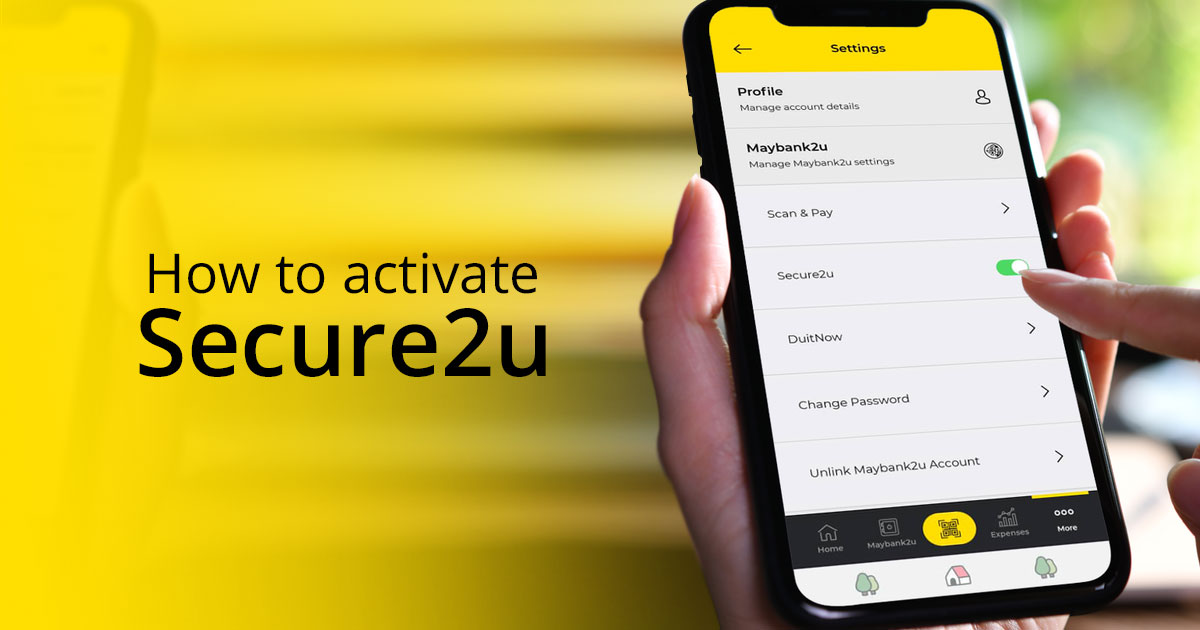 With the advent of mobile banking, having all your accounts on your phone has become all the more important. Unfortunately, some people might not know how to activate Secure2u via the MAE app, which helps protect you from the threat of increasingly rampant digital scams. This feature is in line with regulatory requirements on how to combat rising fraud cases.
As an added layer of security just head to one of the 2900 Maybank ATMs across Malaysia to activate Secure2u. This makes it even harder for would-be thieves and scammers as they would need both your phone and physical ATM card to access your account. If you haven't applied for Secure2u yet or have switched to a new device, below is how you activate it at your nearest Maybank ATM to get protected!
What is Secure2u
Remember the days of using SMS authentication? On some days, the SMS would come in late or not appear at all. Secure2u is a feature you'll find in the MAE app. It's a much faster way to approve your Maybank transactions, and will be the default method to approve ALL transactions once activated.
Why you need Secure2u
As you may know, Malaysian banks no longer use SMS TAC for transaction approvals. SMSes are easier to intercept by malware or fraudsters, so a more secured method like Secure2u is needed. More importantly, Secure2u pairs your device to your Maybank2u account, so it can't be accessed without your device. Once activated, Secure2u will be the default method to approve ALL transactions.
As of 31 October 2023, Maybank has also announced a new security feature that requires users to verify their Secure2u activation via a physical ATM. These enhanced security measures bind the authentication process to a single mobile device and physical ATM card, thereby reducing the chances of SMS TAC fraud.
Potential fraudsters would first need to have your phone and ATM card to even attempt at stealing your money. Next, they would need access to your MAE app and ATM PIN to complete the process. The chance of a scammer having access to all of that is unlikely, which is why activating Secure2u via ATM gives you an extra layer of security.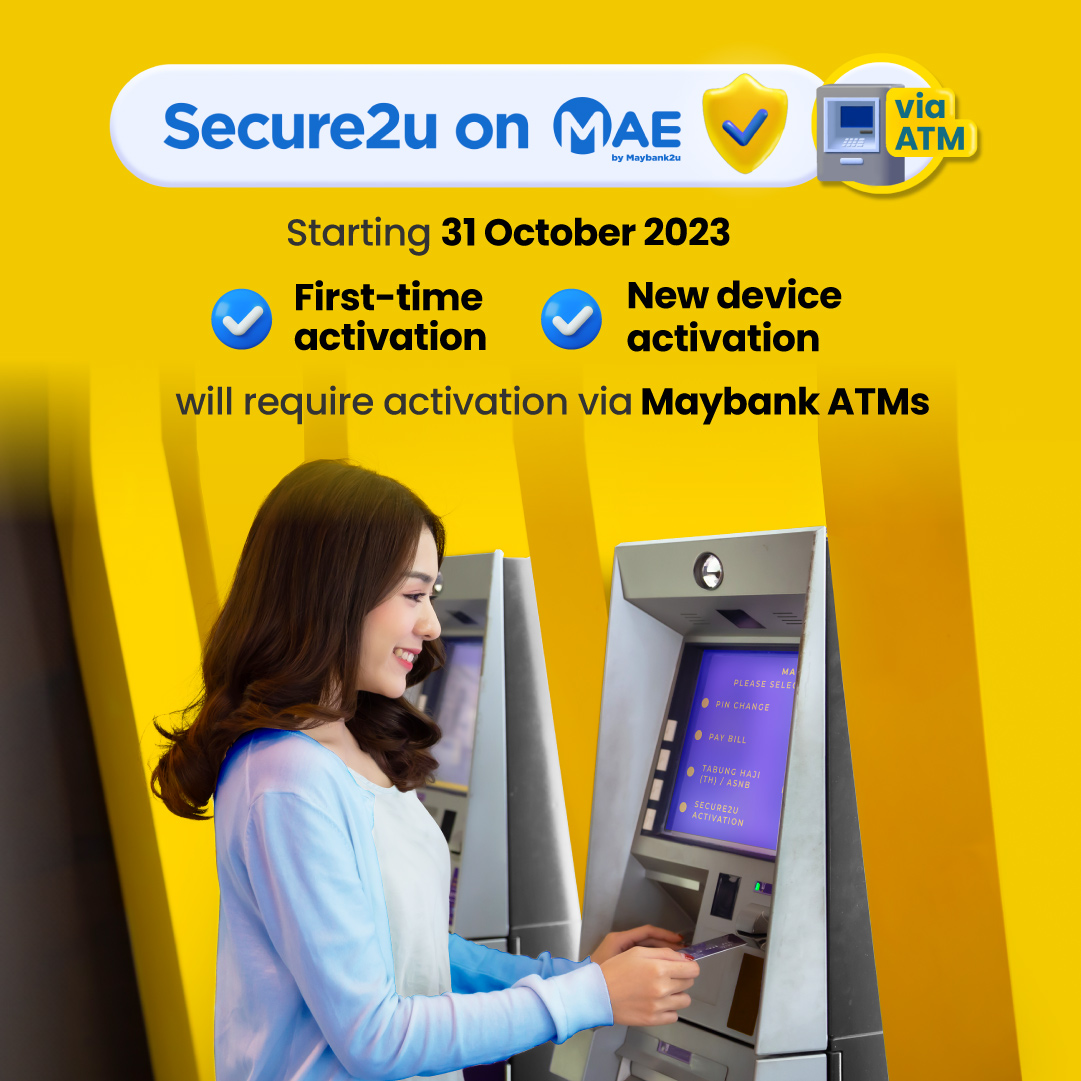 How Secure2u works
Depending on your preference, Secure2u will either generate a 6-digit TAC from the MAE app for you to approve transactions or do the Secure Verification method, which sends push notifications to your device. Just tap on 'Approve' or 'Reject' to confirm or deny the transaction. Easy, right?
How to activate Secure2u with an ATM card
Launch the MAE app
Select 'Secure2u' under Quick Actions
Tap 'Activate Now'
Tap 'Register Secure2u Now' and follow the instructions
Head to your nearest Maybank ATM
Insert ATM card and input PIN
Select 'Secure2u Activation' from main menu
Tap 'Activate Secure2u' and follow the instructions
Wait minimum 12-hours to complete the activation process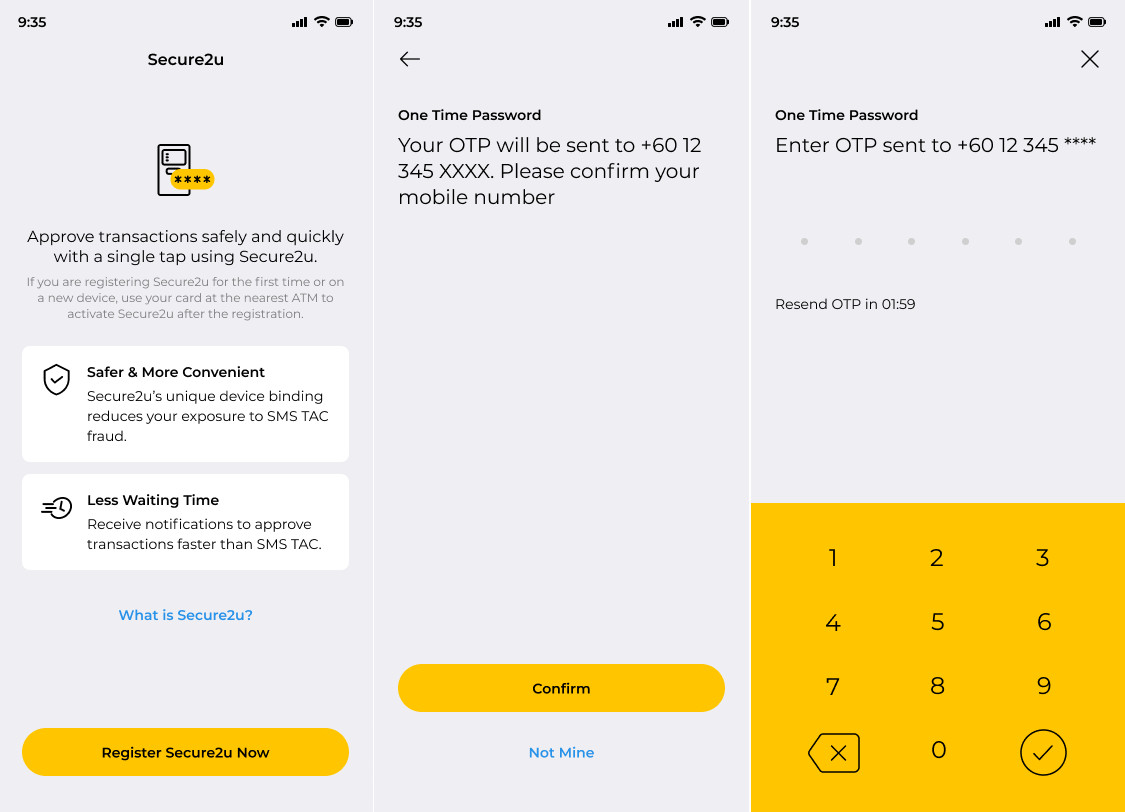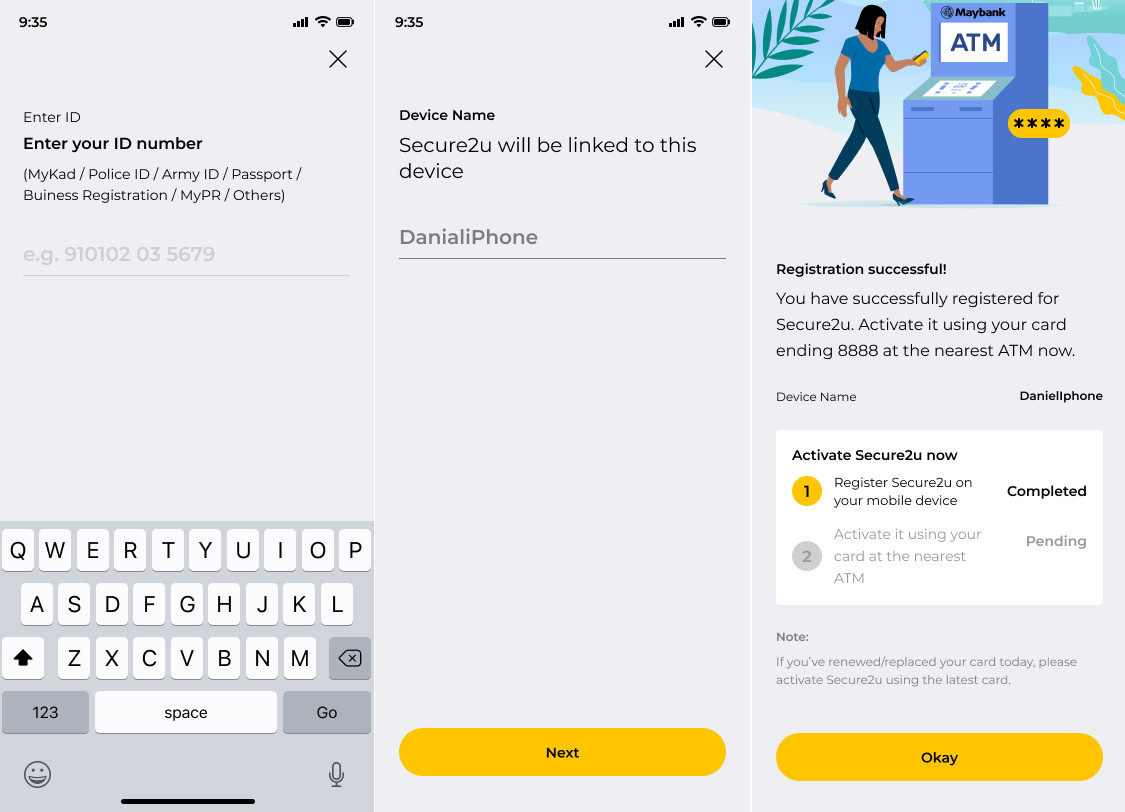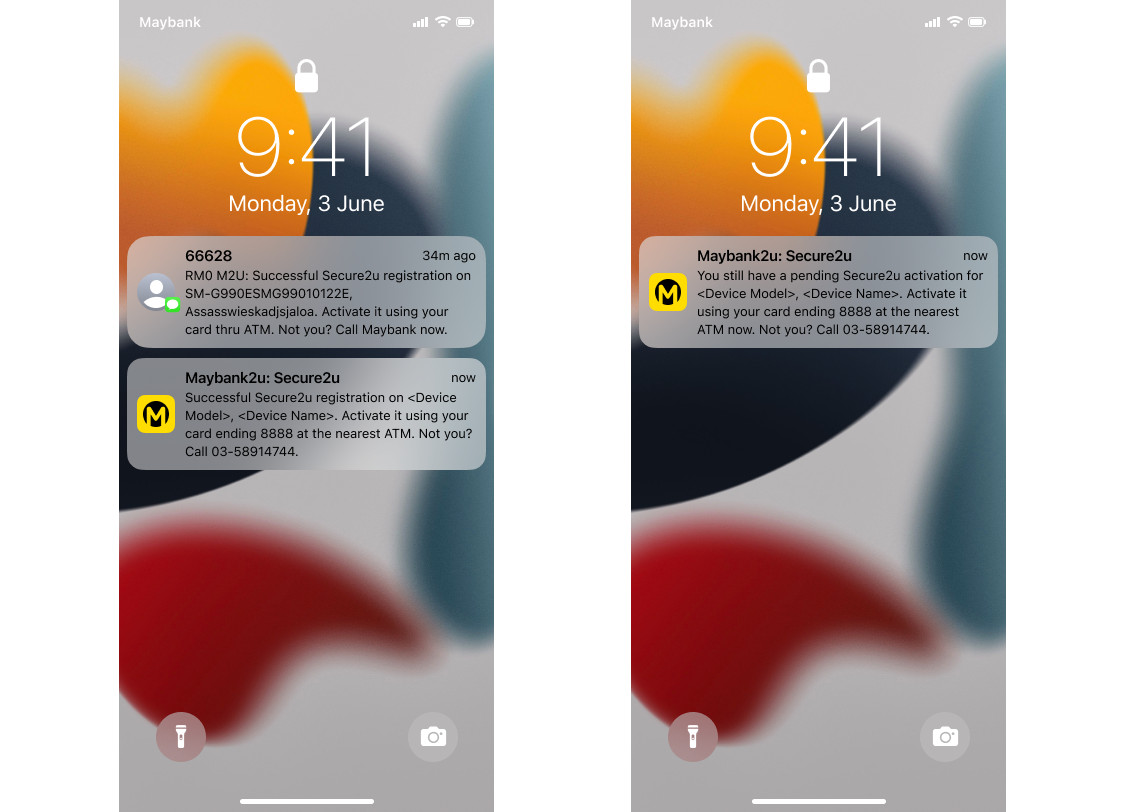 How to activate Secure2u without an ATM card for MAE account users and overseas customers
Launch the MAE app and tap 'Secure2u' under Quick Actions
Tap 'Activate Now'
Tap 'Register Secure2u Now' and follow the instructions
Call MGCC within 30 days to complete the activation process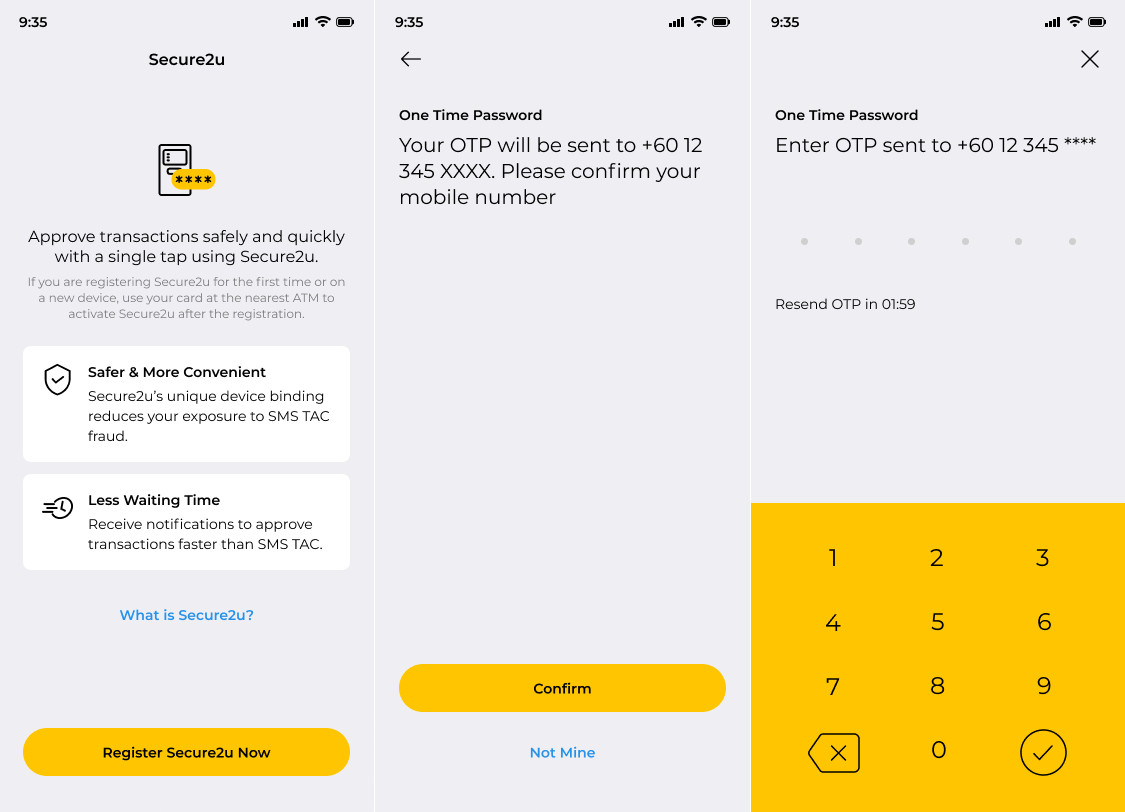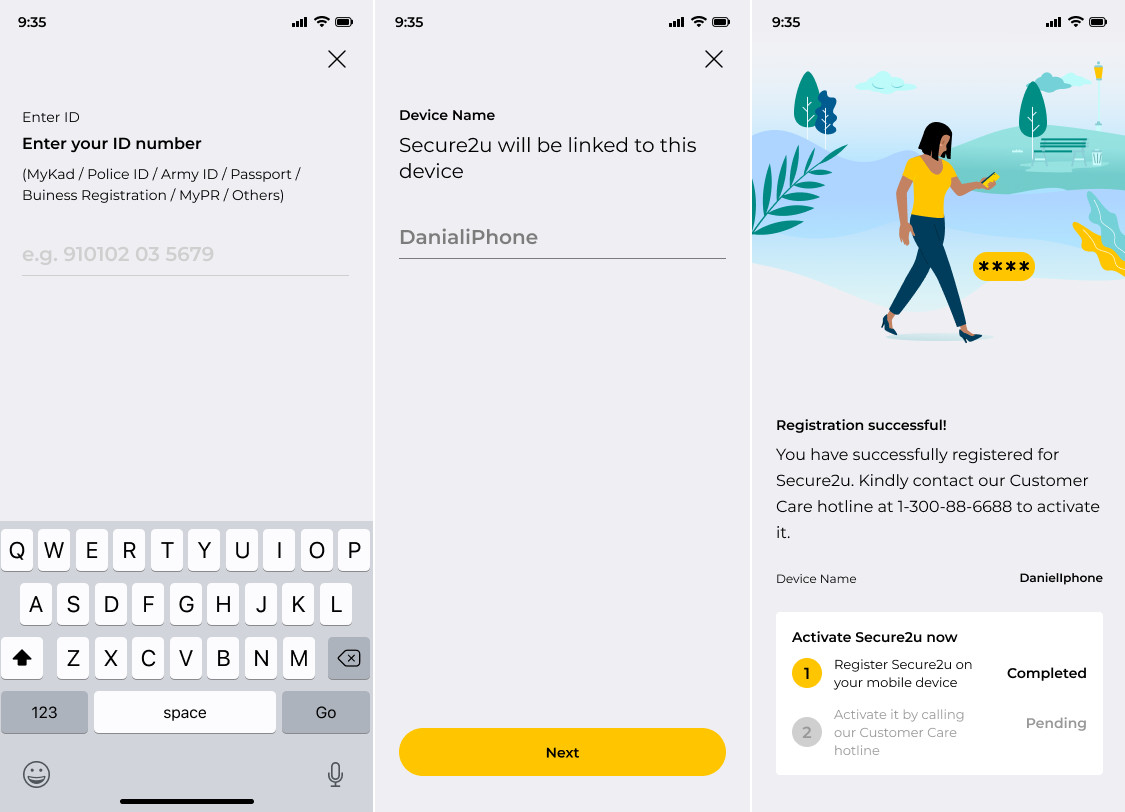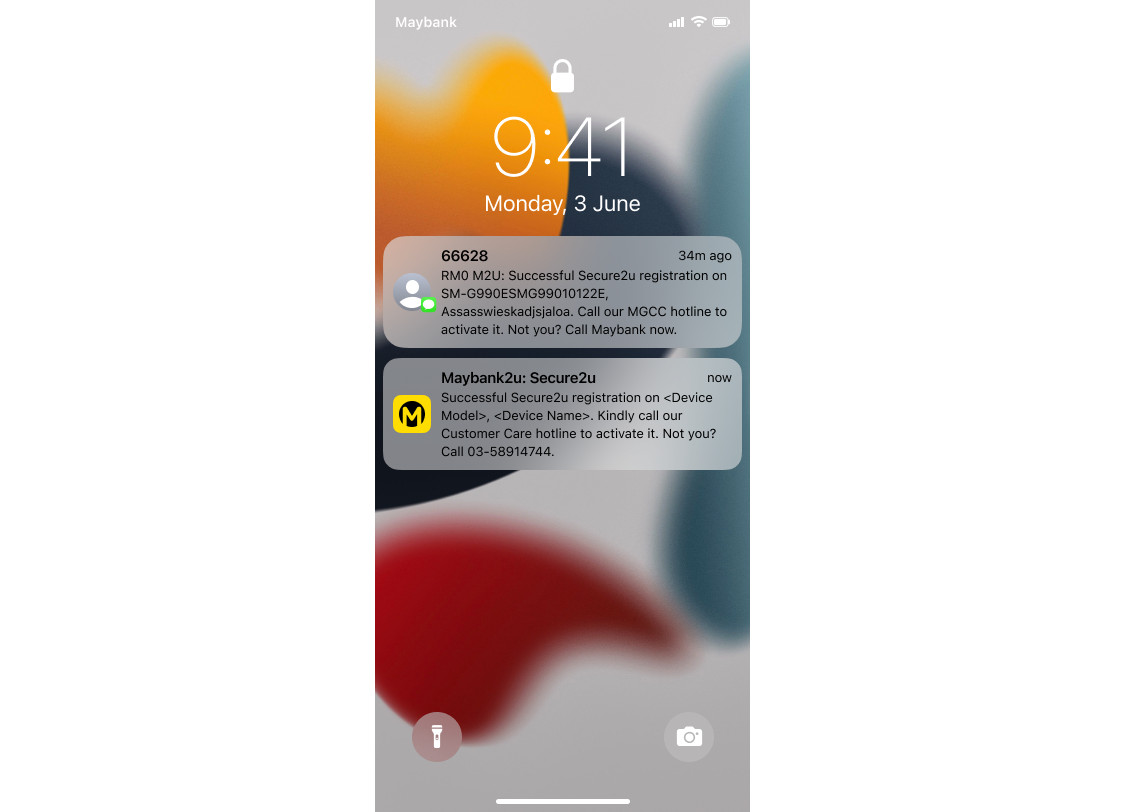 Have you managed to get connected to the MAE app and activate Secure2u? If you haven't, you can find out more about the app from Maybank's website, just click on this link here. Don't wait any longer, protect yourself and your loved ones from banking scams and activate Secure2u today!
It may sound like an extra step, but you only need to do this once (unless you switch to a new phone) and you'll secure your Maybank account from digital scams! Also, here are a few simple online banking tips to follow:
Don't download suspicious apps, especially those not from the official stores
Beware of unknown calls
Never share your banking details with anyone
So, what do you think of Maybank's MAE app and the Secure2u feature? Let us know in the comments and stay tuned to TechNave for more articles like this.