Enjoy the best Apple iPhone 7 with FIRST™ Gold Plus at RM98 monthly for 40GB of Internet and more!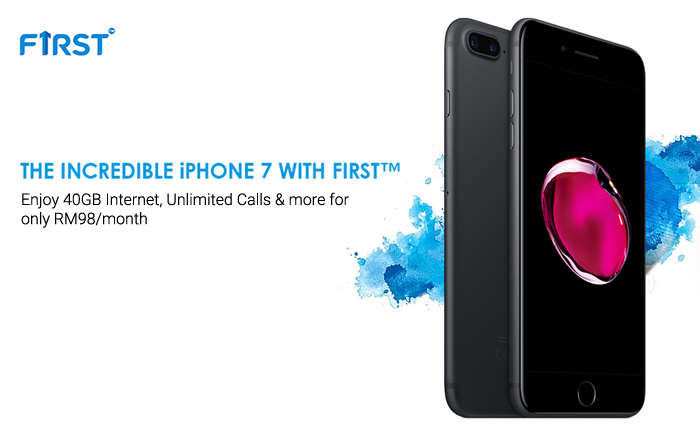 Hey everyone, the Apple iPhone 7 and 7 Plus have been in Malaysia for quite some time now, with so many options to choose from, which one offers great value? Well, perhaps you can consider the incredible FIRST by Celcom iPhone 7 plan, and here are 5 reasons why: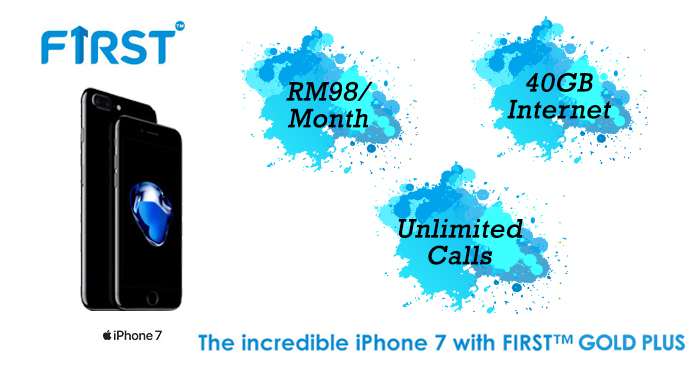 Pay RM98 for 40GB Internet monthly!
Unlimited calls to all network!
Unlimited Whatsapp and WeChat usage!!
Unlimited Yonder Music!!!
And the iPhone 7 can now be yours from as low as RM2058!
Just so you know, Celcom is the only one with the triple Unlimited privileges among the bunch, that's why we think it's of great value for spending less and doing more! Sounds great? Then get yourself the best iPhone 7 deal with Celcom at any Blue Cube nationwide!