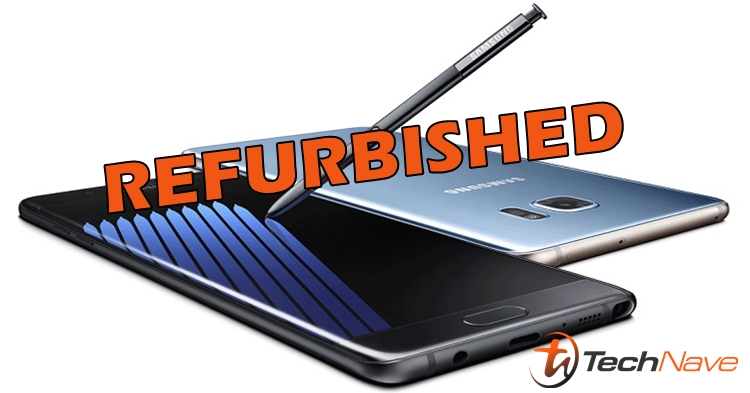 Looks like tech giants Samsung isn't going to let go of the notorious Samsung Note 7 that easily. Judging by the FCC application, Three models of the refurbished set of the Samsung Note 7 has just been approved by the FCC (SM-N935S, SM-N935K, and SM-N935L).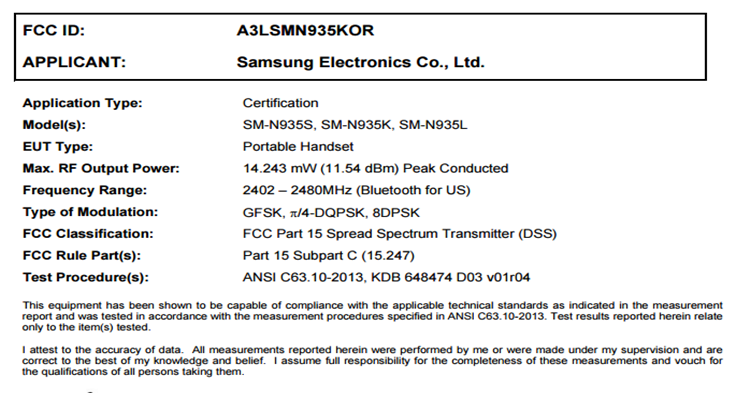 Recently redubbed the Samsung Note 7R, the refurbished unit's unveiling might very well be around the corner. However it will come with a big catch, the South Korean tech giants have revealed that it will only be launched in select markets. The first designated market to receive the Note 7R will of course be South Korea and it is also confirmed that it will not be sold in the United States. Let's just hope Malaysia is on the 'yes' list.
In terms of phone specs, everything seems to be exactly the same as the original Note 7 except the battery size and the Android OS. Based on what we could make out from these leaked images, it would seem that the battery pack has been switched from a 3500mAh batter to a smaller 3200mAh battery whereas the OS has been upgraded from Android 6.0.1 to the latest Android 7.
You can check out our previous hands-on review of the old Samsung Note 7 for a better idea of the overall specs and performance. Since there was no change to the processing aspects of the phone, the performance can be assumed to be the same. Hopefully the Malaysian release and a new Malaysian pricing will be revealed not long after its official release. This could be a great bargain alternative to its latest releases, the Samsung Galaxy S8 and S8 Plus.
Make sure to stay tuned to TechNave.com for the latest updates and tech news.