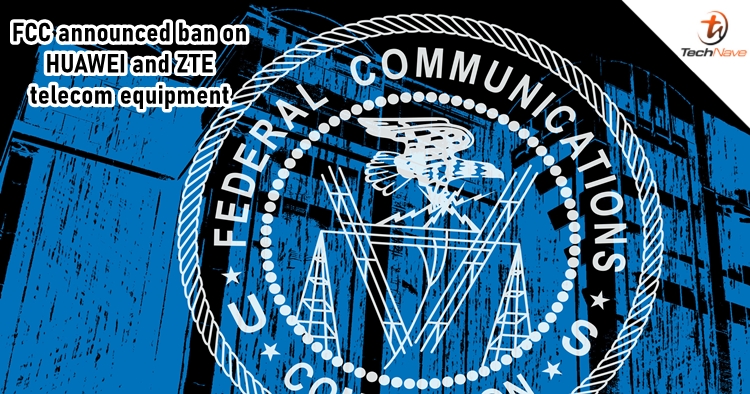 Cover image credit: TechCrunch
As if HUAWEI hasn't suffered enough consequences from the trade ban, a new issue has come with the Federal Communications Commission (FCC) made an official announcement to order telecom providers in the United States to remove all equipment from HUAWEI and ZTE. The announcement was posted by FCC's official Twitter account on 11 December.
According to the source, FCC will now be forcing the providers to remove HUAWEI and ZTE equipment from their networks. At the same time, they have also established a program to help smaller providers to recoup any losses they may sustain. It is stated that the program will reimburse these smaller providers for the cost of replacing equipment considered a risk to national security. The reimbursement is estimated to be at least 1.6 billion USD (~RM6.4 billion).
Other than removing the equipment or services, it is mentioned that the providers must also properly dispose of everything from the mentioned Chinese companies. The FCC is currently looking into whether to block the ability of China Telecom to operate in the United States as well. Therefore, it looks like the U.S. really wants Chinese telecommunications providers completely out of the country.
Let us know what you think about this news on our Facebook page. Stay tuned to TechNave.com for more latest tech reports.