Facebook and Instagram have banned Donald Trump's account for at least 2 weeks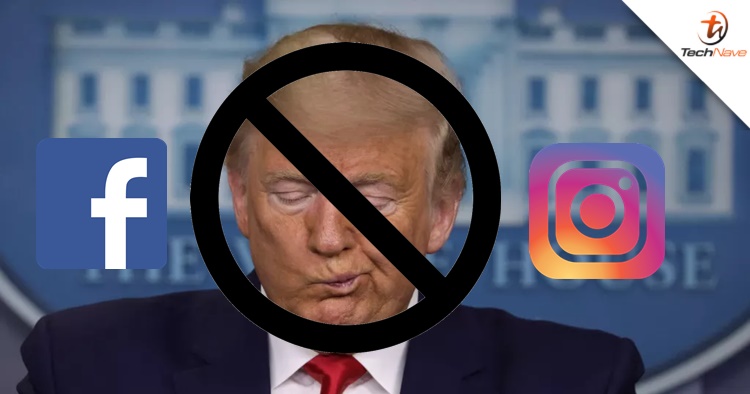 If you have been following the news in the USA, Donald Trump's supporters are surely causing a lot of trouble in the Capitol. Initially, we weren't going to write news about this but apparently, Facebook has decided to ban Trump's account 'indefinitely'. This decision was made by Mark Zuckerberg himself on his Facebook post.
According to Mark's post, the reason to ban Trump's account was because of the violent behaviour shown by the supporters. As Trump is practically still president until the transition of power is done, his usual outrageous statements are likely to "provoke further violence". The company has also removed his statements that have "incite violent insurrection against a democratically elected government".
On top of that, Instagram has also blocked his account indefinitely. It takes at least two weeks for the transition of power to be completed so until then, Trump's account won't be accessible for that period. Previously, Twitter also banned his account for the same reason but it is now back online with Trump asking his supporters to remain peaceful. Twitch is the latest platform to ban his account as well.
It's only the first week of 2021 and there are so many dramas already. Oh well, we hope your week has been a peaceful and fruitful one. Stay tuned for more media news at TechNave.com.