Facebook is actively removing thousands of "online finance gurus" advertising posts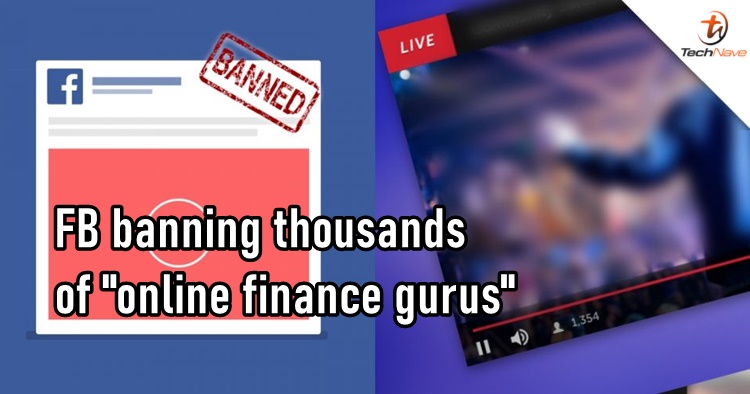 During this Conditional Movement Control Order period, you probably have heard complaints from your friends and family about several "online finance gurus" ads appearing on Facebook as well as YouTube. Unfortunately, times are hard for those who are struggling financially and apparently for scammed from these scammers. But there is good news though, their advertising profiles are being removed by Facebook.
According to NewsAsiaToday.com, Facebook have been removing up to a 1000 and counting advertising profiles who are cheating off the users during this pandemic period. However, it's also reported that many of the online finance gurus are trying to find a way around this ban so do be careful, but you can do your part in reporting the scammer's post by clicking on the arrow on the top right. Also, you ought to know that the scammer's target audience is usually senior citizens, so do you let and help out your parents particularly the not so tech-savvy ones.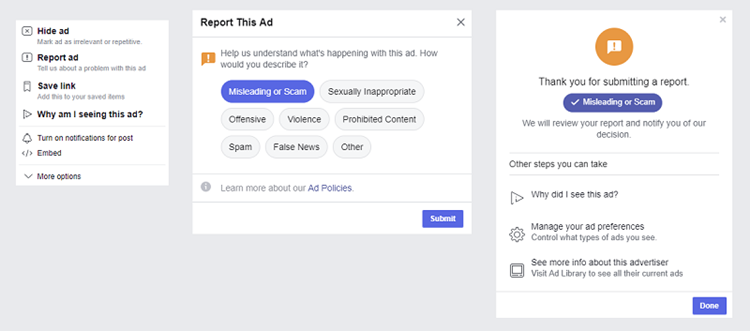 A step by step on how to report scammers
On the other hand, Google is also working hard on clamping down false advertisers on their respective platforms. "Online finance gurus" are now required to present and verify their identities before allowed to advertise, alongside Google's AI algorithm floating around online detecting and removing any suspicious content.
Stay safe, stay informed, and stay tuned for more trending tech news at TechNave.com.