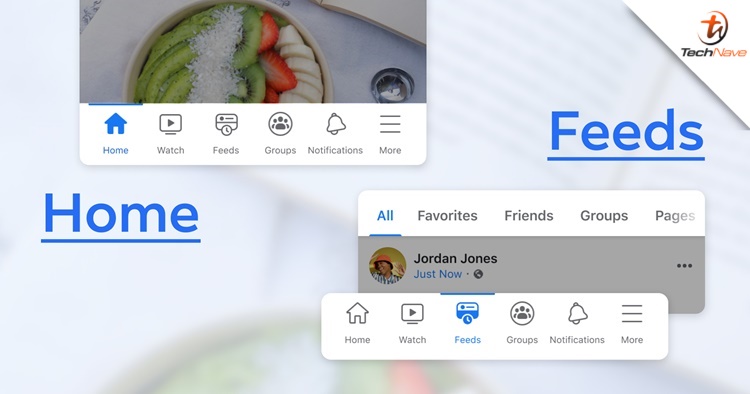 Just a few hours ago, Mark Zuckerberg took the opportunity to announce a new feature for Facebook. There will be a new Feeds tab where you can see posts only from your friends, groups, Pages and many more. We haven't seen it yet on our mobile phones but here's what you can expect.
Apparently, the Feeds tab has been one of Facebook's most requested features, and we can understand why. Due to the influx of ads and other stuff that we don't want to see on our FB wall, the Feeds tab will just show what we want to see.
Zuckerberg said that while the app will recommend content that it thinks will interest you, you can still customize and control your Feeds tab in chronological order. In other words, the Feeds tab is like creating a Favourites list you enjoy the most.
With the arrival of the Feeds tab, the Home tab will also be the starting point and primary tab whenever you launch the FB app. The Home tab will continue as it was before but sound more like TikTok. This is because the company announced Home as a discovery engine to find and follow new content and creators.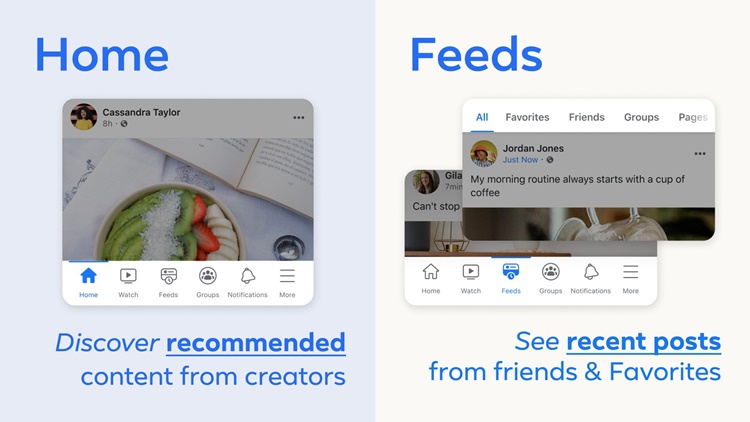 It's kind of weird that Facebook is trying to be like TikTok. Anyway, the new update will be rolled out next week around the world. For iOS users, the upcoming Feeds Tab will appear at the bottom whereas Android users will see it on the top. What do you think of this? Let us know in the comments below and stay tuned for more trending tech news at TechNave.com.