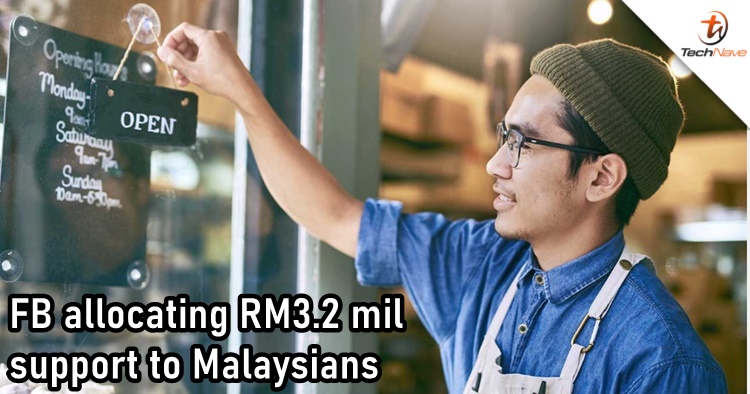 During the pandemic, it's unfortunate that most small business groups were forced to shut down due to the lack of financial support. In order to give back to the public, Facebook have started an initiative on providing financial support to current small business owners in this challenging time globally. Thankfully, small businesses in Malaysia may submit their application here and the due date is until 12 October 2020.
According to Facebook, they will allocate approximately RM3.2 million to approximately 300 eligible small businesses. Each small business may be granted RM5900 in cash and RM3500 in optional ad credits, totalling up to RM9400 (approximately). Small businesses do not need to have a Facebook presence in order to apply.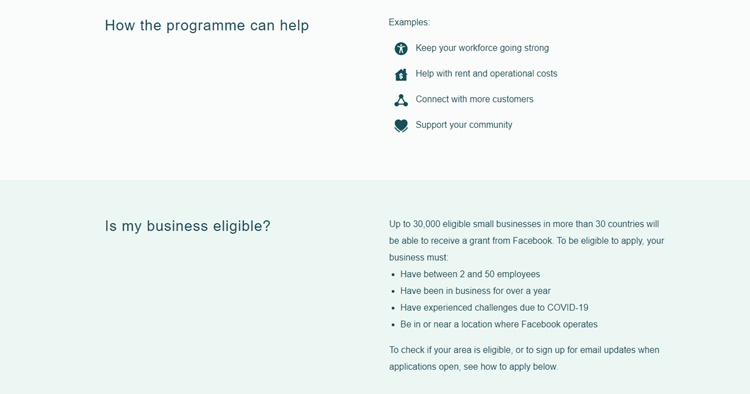 To know if your business is eligible for this programme, you must fulfil four criteria which as having 2-50 employees, running the business for over a year, experienced challenges during the pandemic, and operating near where Facebook is located. For Malaysians' case, that will be Kuala Lumpur. Make sure you have an SSM Profile of your business entity ready too to submit for the programme.
Stay safe, stay healthy, and stay tuned for more trending tech news at TechNave.com.