Facebook will ask users to read the news before sharing them to prevent the spread of misinformation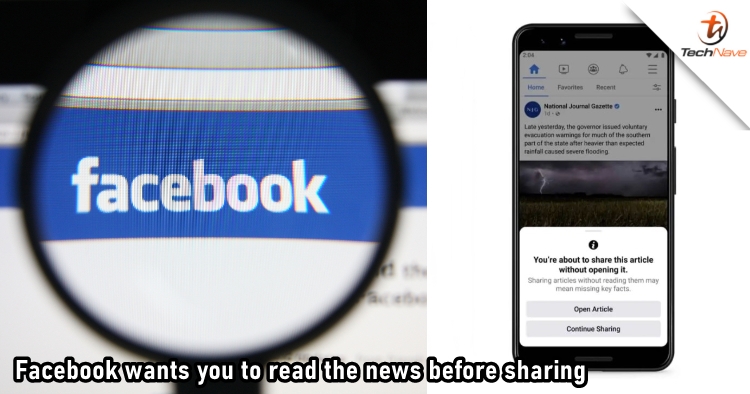 The spread of misinformation often happens on social media platforms as everything is one click away, especially during the pandemic. To minimize it, Facebook has introduced a new feature that will prompt users to read the news before sharing it if they haven't. With the feature, Facebook hopes that users won't judge the news by the headlines and will read into them carefully before sharing with family and friends.
The feature was announced by Facebook on its official Twitter account. When someone tries to share an article which they haven't opened on Facebook yet, the app will show a pop-up that encourages the users to open and read it first. However, users can also choose to continue sharing the article without reading it under the circumstance which the users have read it somewhere else. Therefore, it's about honesty (haha).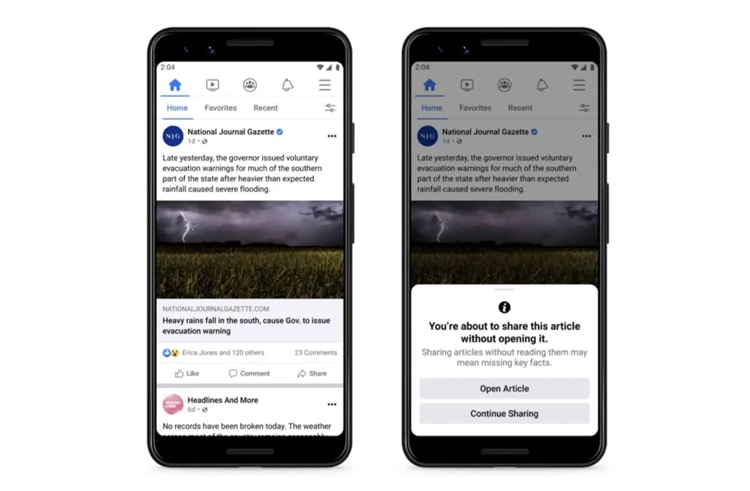 Facebook has been working hard to tackle fake news by introducing several measures over the years but the issue is still prevalent. Hopefully, this new feature will help to improve the situation by asking the users to validate the news before sharing them through their social media accounts. The initial test run of the feature would be rolling out to six percent of Android users worldwide before being available for everyone.
Let us know what you think about the new feature on our Facebook page. Stay tuned to TechNave.com for the latest tech report.