FarmVille to make a comeback with third instalment launching on 4 November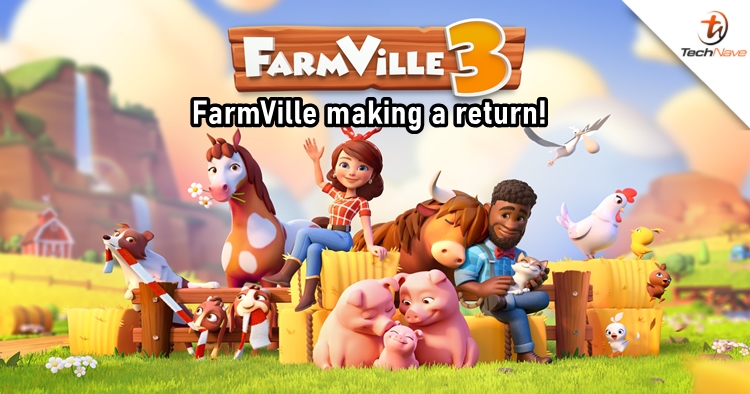 Many of you must have lived through the golden era when games like FarmVille, Restaurant City, Pet Society, and more were the reasons why you hopped on Facebook. Today, good news has come as it's announced that Zynga will revive the FarmVille franchise with a third instalment, FarmVille 3.
In FarmVille 3, we'll be seeing the return of Marie to guide and greet both the FarmVille 3 community and new players looking to set up their virtual farms for the first time. Besides that, it also brings more than 30 diverse farmhands this time. There are handy skills such as baking, fishing, lumberjacking, and crafting added for each character to let players have more fun on the journey.
The game will be launching on 4 November for Apple App Store and Google Play Store. If you're interested, you can pre-register now so that you won't miss out on a special starter kit that is offered in the first two weeks after the release. The kit will consist of interactive welcome features, such as decorative elements and the 'Early Bird profile picture', designed to help players personalize their in-game country homestead.
Are you excited about FarmVille's comeback? Drop a comment to let us know and stay tuned to TechNave.com for more tech news.