First authorized Mi Store grand opening happening in Perak on 10 September 2018 with discounts up to 50%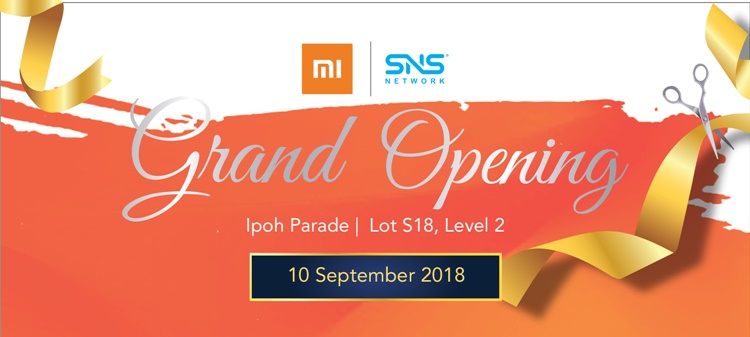 Do you live in Perak and love Xiaomi? Well, great news to you all. SNS Network (M) Sdn Bhd has opened the first authorized Mi Store in Perak. Located in the heart of Ipoh (Ipoh Parade Shopping Mall, to be exact), the residents there can now check out the latest Mi devices, accessories and so many more!
Located in Lot S18, Ipoh Parade, 2nd Floor, the official grand opening of the first authorized MiStore will take place on 10 September 2018. Anyone who participates in the event will be able to get some exclusive grand opening promotion, with offers on selected products up to 50% off, such as the Mi in-ear headphone basic, Mi Powerbank S2 (10,000mAh), some bags, Mi Pocket Speaker, Mi Band 2, a headphone and more.
As for smartphones, some selected ones are getting a price cut as well but in limited stocks. Below is the list of them:
For more information on the authorized Mi Store, you can visit SNS Network's official website at www.sns.com.my or call 1700-817-616, or get the latest news and promotion via its official Facebook page.