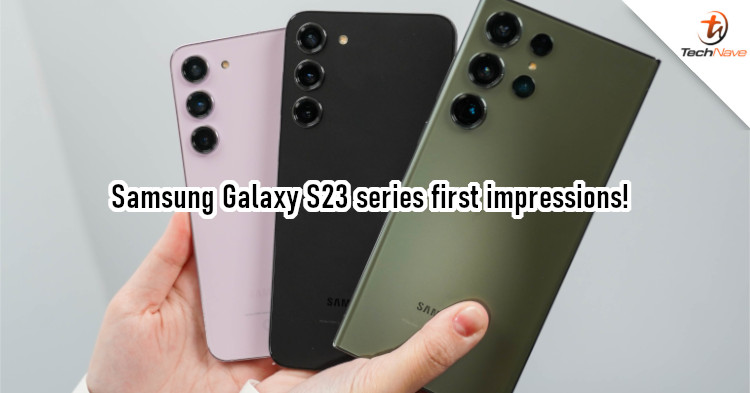 If you are a Samsung fan, you already know that the company has revealed its Samsung Galaxy S23 smartphones. Like before, we're getting three models this year - Galaxy S23, Galaxy S23+, and Galaxy S23 Ultra.
So, how is Samsung's latest flagship series? As usual, we're all curious as to what's new and what has been changed or improved. We only have the launch event as a reference, but here are our first impressions of the Samsung Galaxy S23 series.
Tweaks to design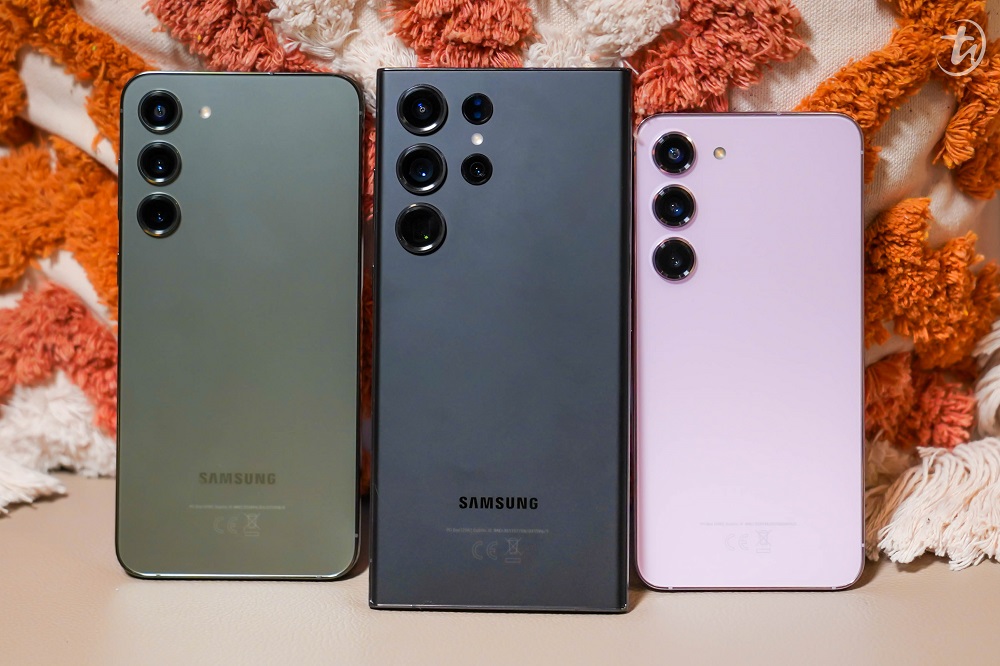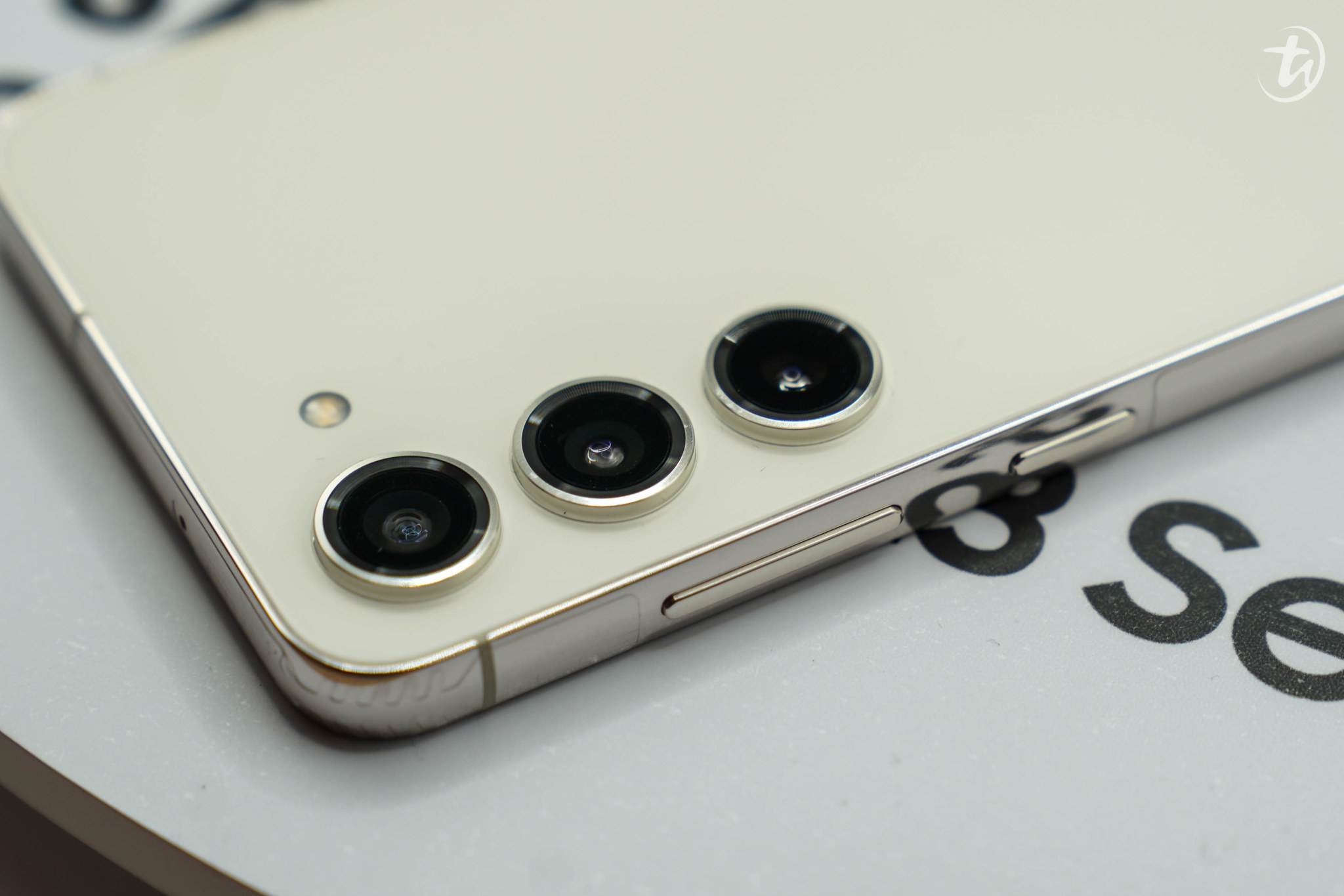 Only the cameras stick out now
As you would expect, the first thing we noticed were the tweaks to the design. The Galaxy S23 and Galaxy S23+ no longer feature a thick bump for the camera module. While the cameras still protrude, the rest of the back is entirely flat.
As for the Galaxy S23 Ultra which already had a flat back, that's nothing new. However, there are some subtle changes in this model too. First, the sides are a bit more flat instead of rounded. Also, the sides of the screen don't curve off as distinctively, giving you a more flat panel on the front. A flatter screen would also make watching videos feel more seamless and more space to use the S Pen. Samsung calls this the new edge design, which we think is a nice change.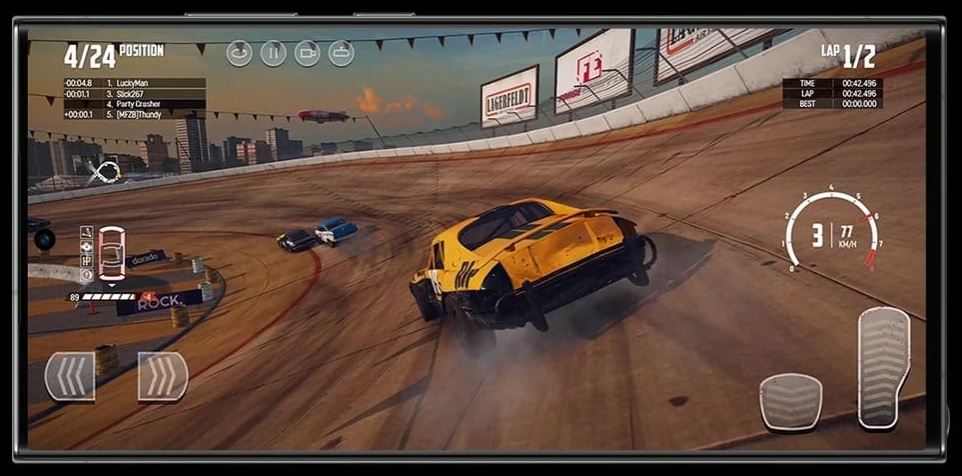 The S23 Ultra has a flatter screen
Much faster chipset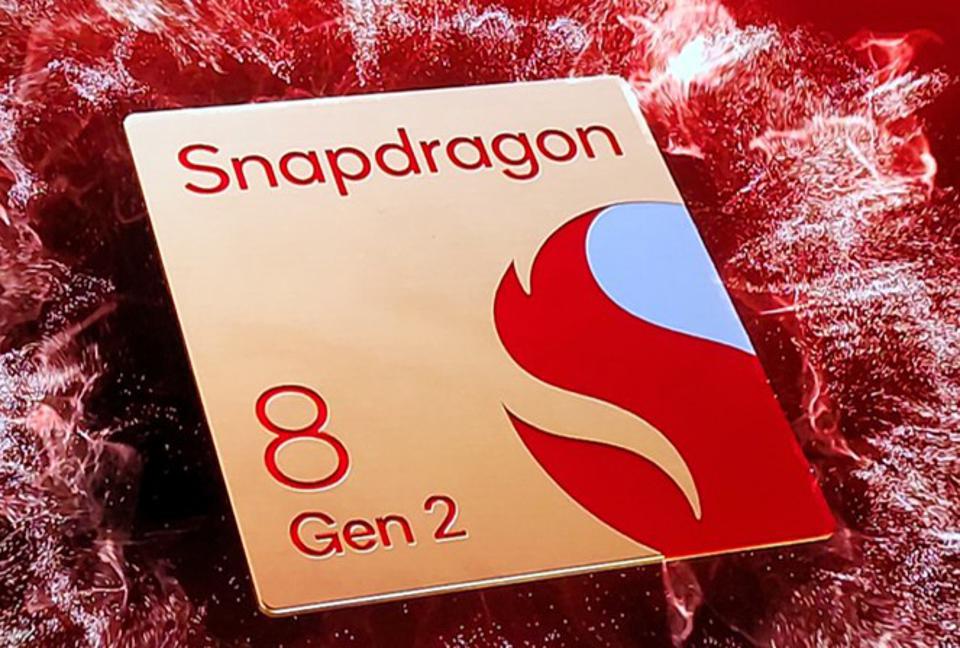 The next notable change is to the chipset, which is the new Snapdragon 8 Gen 2 chipset. Like it does every generation, the main improvement is processing speed. Qualcomm has managed to bump up the max CPU speed to 3.36GHz and is using a new Adreno 740 GPU running at 719MHz.
Overall, it delivers greater photography and gaming performance. In fact, it's rumoured that the Galaxy S23 series can play Genshin Impact at a 120FPS refresh rate (smooth!) While image processing speeds should prove impressive, the processing speed for the 200MP camera on the Galaxy S23 Ultra might not be that fast with that high a resolution to process.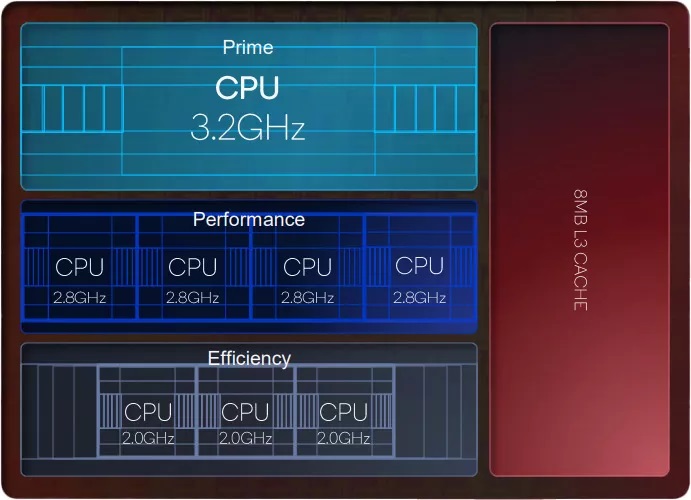 Samsung bumped up the 'prime' CPU core to 3.36GHz, making it even faster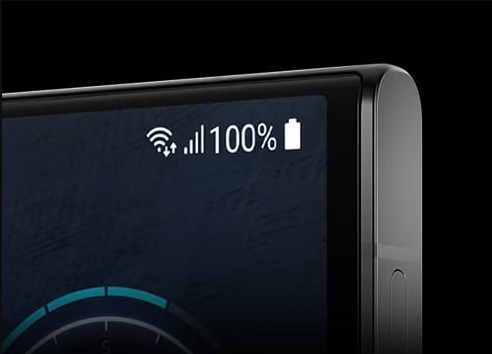 Power consumption should be lower
Besides processing power, the Snapdragon 8 Gen 2 is expected to offer noticeably lower power consumption. On top of that, the Galaxy S23 and Galaxy S23+ feature larger batteries than their predecessor. As a result, we should see a nice jump in battery life for both models.
Upgraded camera specs
Since we mentioned cameras, let's talk about the changes. For this generation, the Galaxy S23 and Galaxy S23+ kept the same 50MP+10MP+12MP rear camera setup. But Samsung switched out the front camera's 10MP sensor for a 12MP sensor. As such, we can expect more detailed selfies thanks to the higher resolution.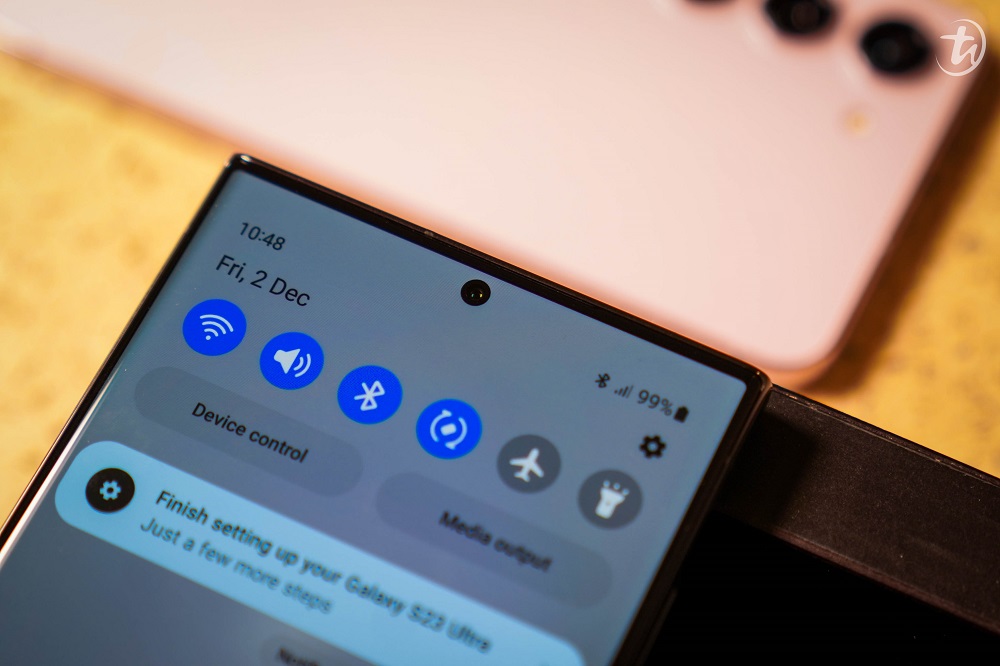 All three models now use a 12MP front camera
On the other hand, the Galaxy S23 Ultra has two notable changes. First, the 108MP f/1.8 rear camera has been swapped out for a 200MP f/1.7 sensor. That's a big jump in image resolution, so we can expect to get more details even if you take a long-distance shot and crop a section of it. The other change is the front camera, which is now also a 12MP sensor. This is a downgrade from 40MP, but Samsung could have been hoping to keep the production cost from going higher.
Anyway, there you have it - our first impressions of the Samsung Galaxy S23 series. These three areas are where the devices have seen notable changes, but how significant they turn out is something we'll have to find out. We're hoping to test these phones soon, so stay tuned to TechNave for more news about them.
By the way, you can already pre-order the Galaxy S23 series phones from the Samsung Malaysia website, so don't forget to check that out. Those who do so will get an upgrade to their new phone's storage, RM458 worth of free accessories, and other deals. You can also use our referral code "TNGS23R" to get an RM200 discount (details here) from the Samsung online store. It's first come, first served, so don't miss out!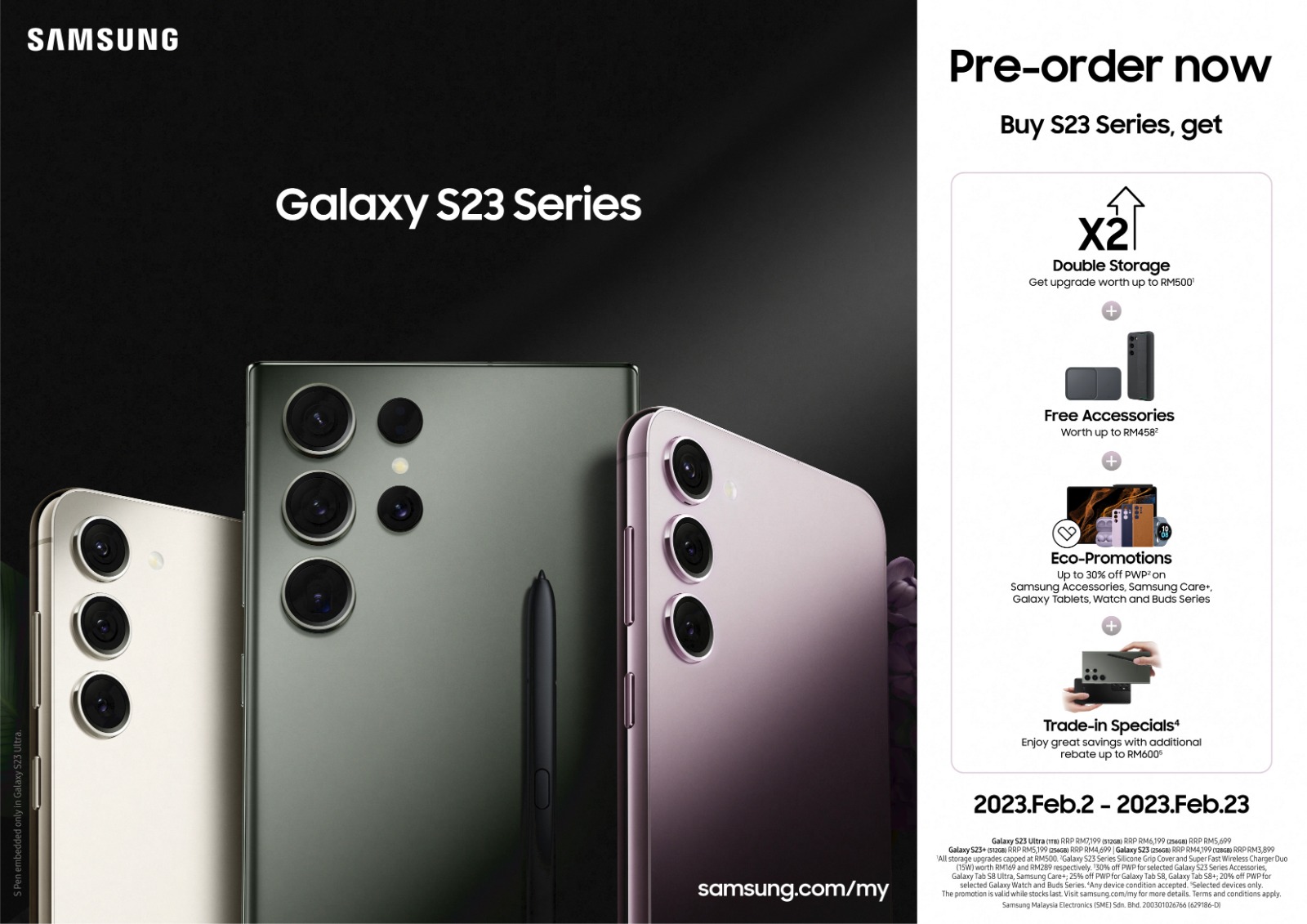 With that said, what did you think about Samsung's latest flagship phones? Do let us know in the comments on our Facebook page.