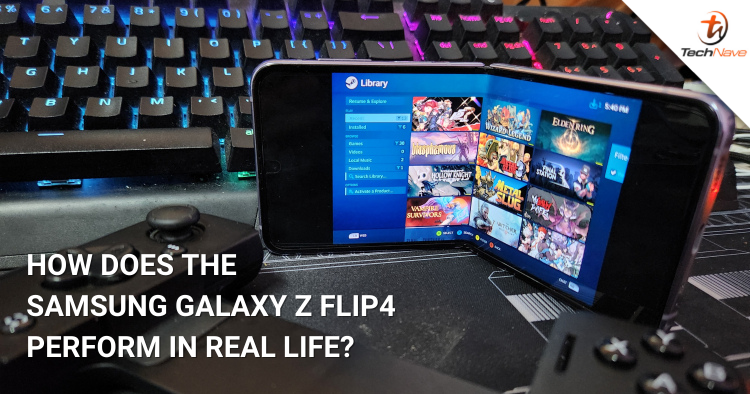 With a starting price of RM4099, the Samsung Galaxy Z Flip4 is the most affordable folding mobile phone currently available in Malaysia. That means more people could afford the phone, but does the device perform well and meet our needs? Does it do enough to justify its premium pricing?
The Samsung Galaxy Z Flip4 has powerful hardware, a cool design, a foldable display, and more. Basically, it has the right combination that Malaysians would love. But saying that won't be enough to convince you, so below are our impressions of the device's performance!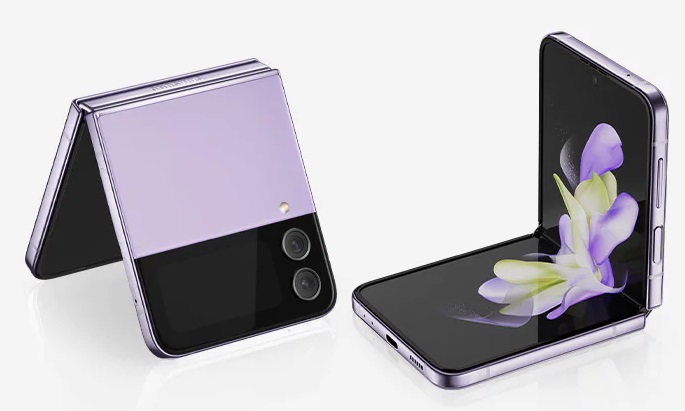 The latest flip phone-styled foldable from Samsung comes with a Snapdragon 8+ Gen 1 chipset and 8GB of RAM, which already means it's a flagship-class device. Its UFS 3.1 flash storage even has capacities of 128GB to 512GB, so it's great if you plan to take lots of photos or videos. For a general idea of its performance, check out the benchmark scores we've included below.
As you can see, the device scored 1291 points and 3883 points in the single-core and multi-core tests on Geekbench, respectively. It also managed 14056 points in PCMark 10. These scores mean that the phone has no problems handling daily tasks like work, social media, and web browsing. As for its graphical performance, the Galaxy Z Flip4 scored a respectable 2812 points in the 3DMark Wild Life Extreme Stress Test. In the looped tests, its lowest score was 1395 points and stability at 49.6%.
From the screenshot, it can be seen that the score drops in every loop, indicating some CPU throttling due to heat. But that's to be expected with stress tests. Speaking of temperature, operating temperatures during the tests ran from 31°C to 40°C, which isn't too bad. The battery also dropped only 9% during the stress test, so you can see that Samsung has been working hard on improving battery life.
In mobile games, the Samsung Galaxy Z Flip4 performs well enough. Moreover, many aspects of the phone make it great for gaming. For example, you get more space on the sides in Call of Duty Mobile, thanks to the longer aspect ratio of the display. We also tried some games via PSX emulator, Game Boy emulator, and Steam Link to see how well it handles games. Suffice it to say, they perform very well on the Samsung Galaxy Z Flip4.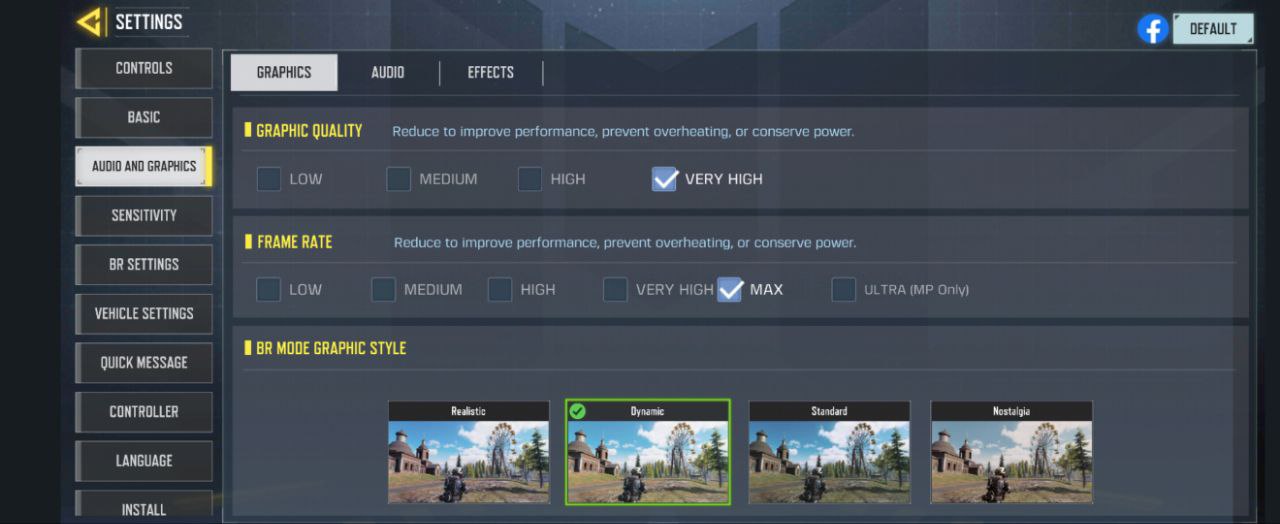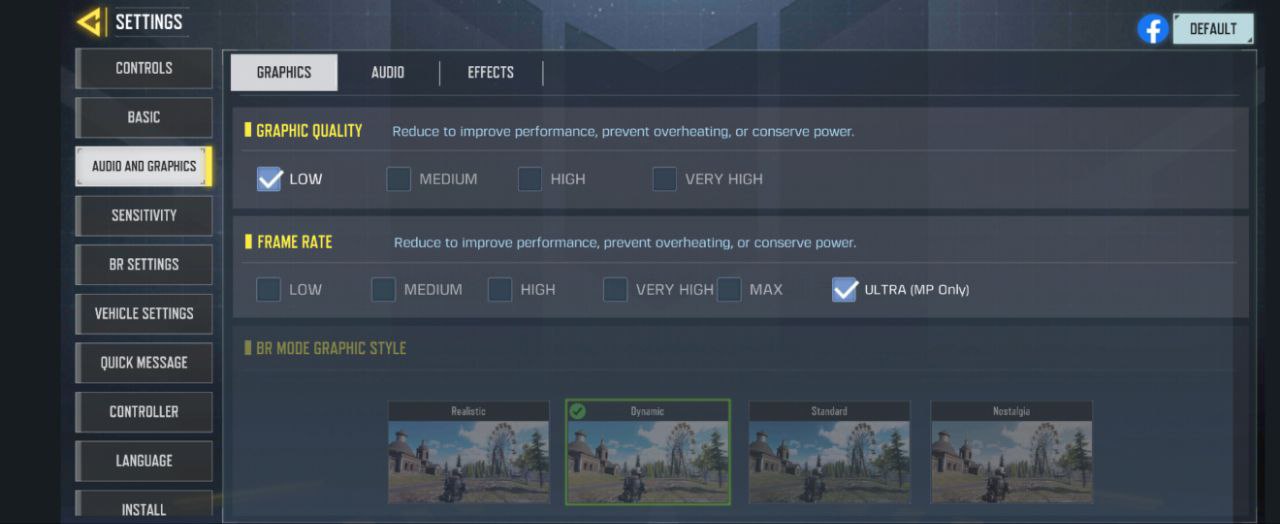 You can play COD Mobile at Very High graphics and maximum frame rates on the Samsung Galaxy Z Flip4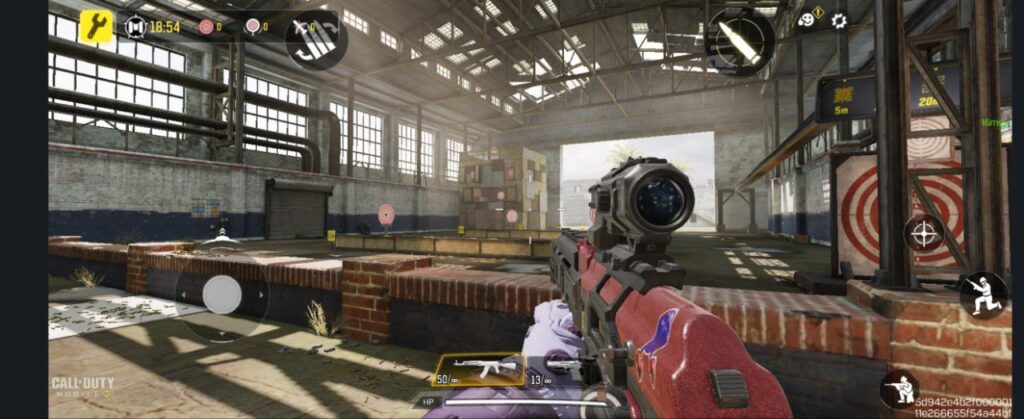 The longer display gives you more horizontal space for some games
The main selling point of the Samsung Galaxy Z Flip4 is, of course, its ability to fold. When folded, the phone is the size of a powder case, and can be easily put into pockets or bags. Being folded also means you won't have to worry about the display being scratched.
When unfolded, the Samsung Galaxy Z Flip4 has a sizable 6.7-inch screen. In addition, the longer aspect ratio means the phone doesn't look quite as big as most phones. It's lightweight too, making it suitable for ladies. Of course, let's not forget that the display is a Dynamic AMOLED 2X screen with a 120Hz high refresh rate and HDR10+ support. From our experience, this display panel delivers top-notch image quality, so it's great for watching movies or playing games.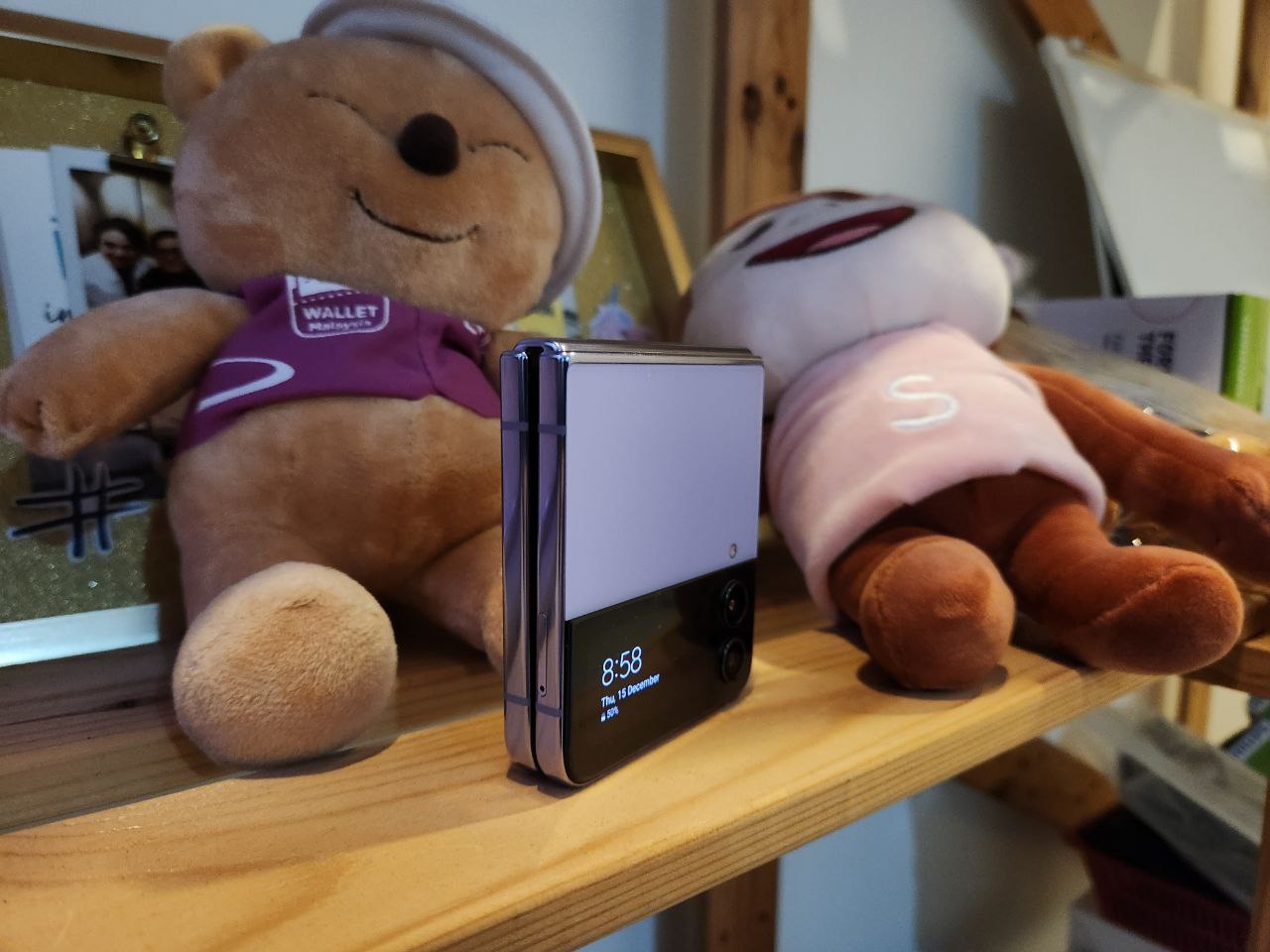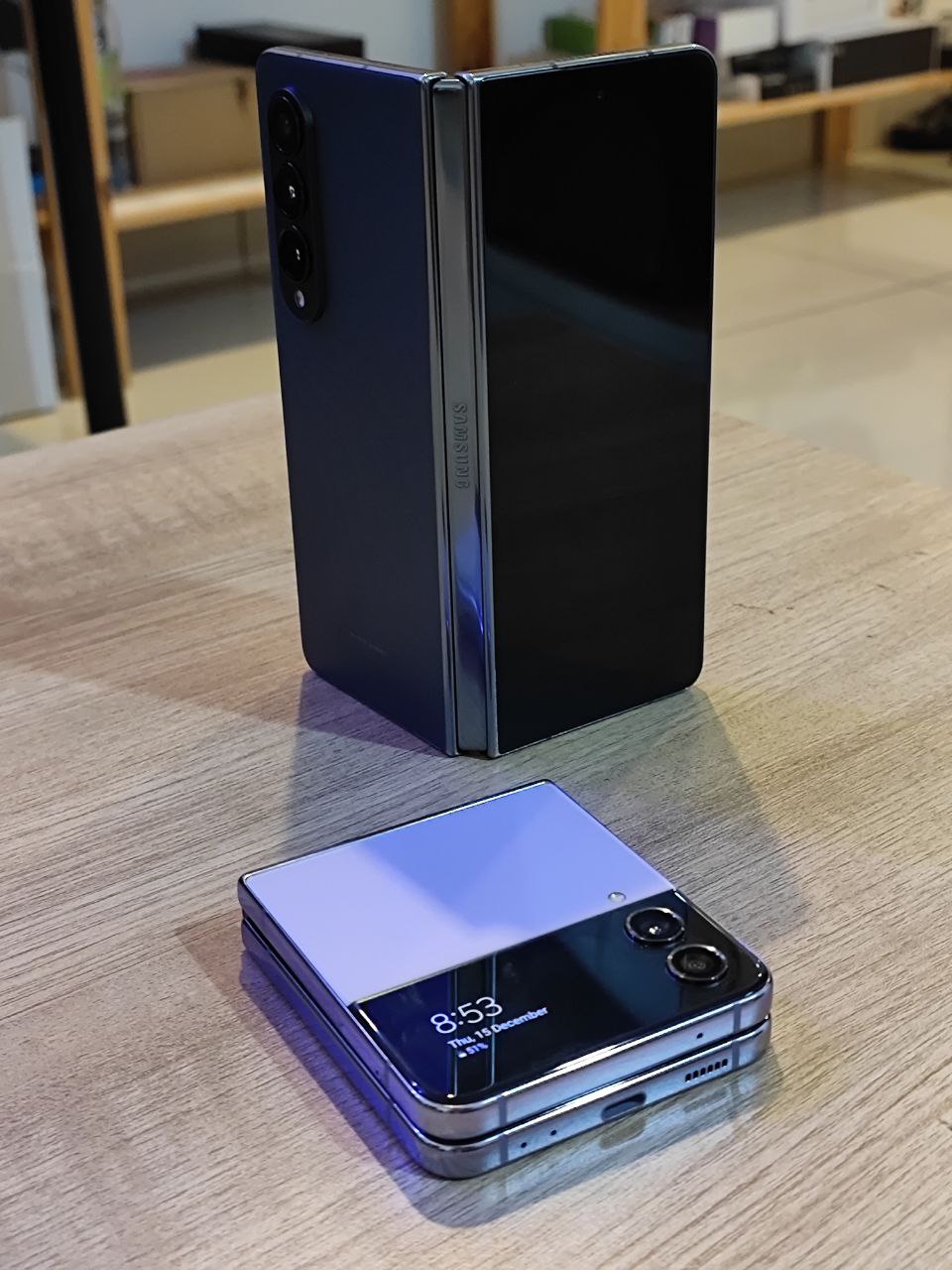 Easy to store when folded, and it looks cute too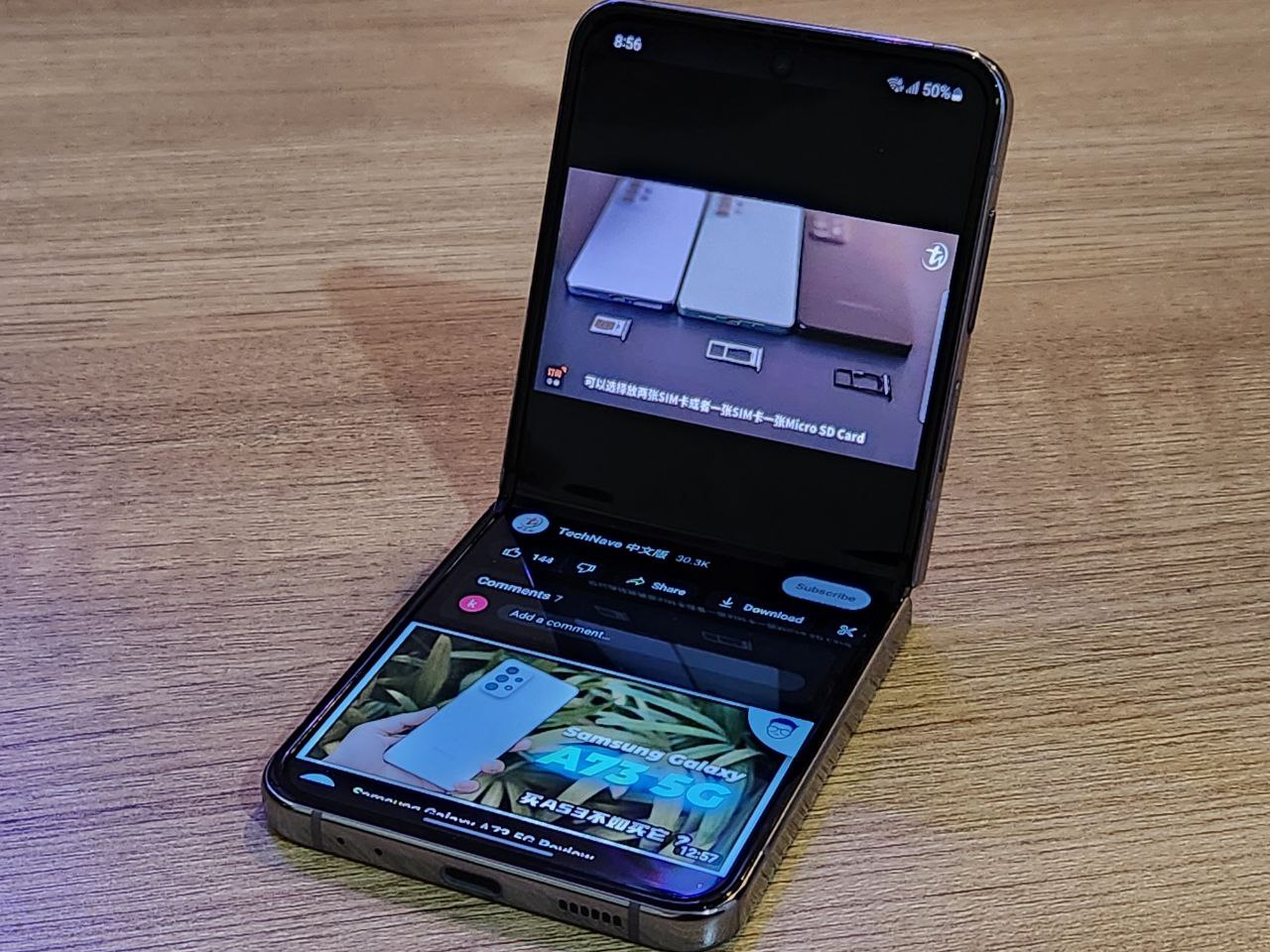 One display, two views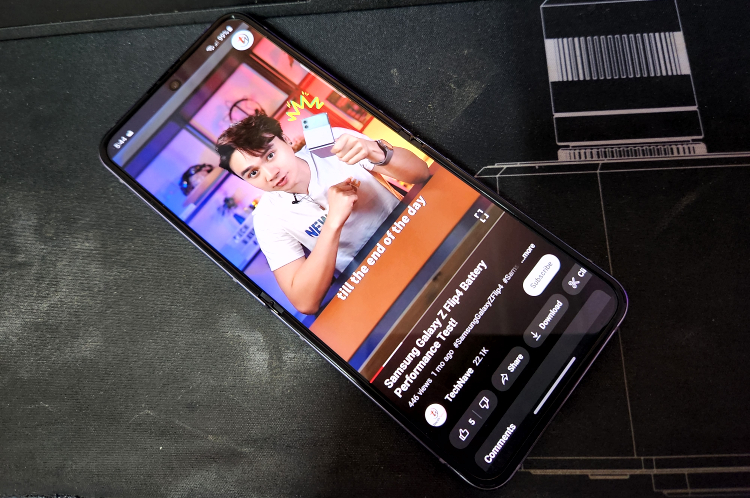 The display's performance is pretty good
If you want to purchase the phone or find out more about it, you can visit the official Samsung Malaysia website. Note that the Galaxy Z Flip4 Bespoke version is also available. You can get it now with gifts (worth a total of RM1298), which include a Clear Slim Cover phone case (worth RM99) and a Samsung Galaxy Watch4 (worth RM799)!
So, what do you think of the Samsung Galaxy Z Flip4? Is this a device you would want to get? Let us know in the comments below, and stay tuned to TechNave for more tech news and first impressions like this!