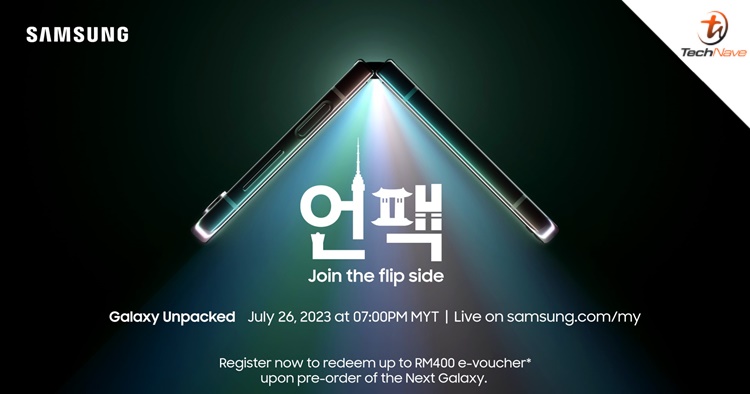 As we reported before, the next Samsung Galaxy Unpacked event will be held in Seoul, South Korea for the first time. Initially, Samsung hinted the date would be at the end of July but it's now confirmed to be 26 July 2023 . Samsung Malaysian fans can tune in to the livestream on the date at 7 PM to check out the next-gen foldable devices.
Samsung Malaysian fans can also register themselves at samsung.com/my/unpacked/ to receive first-hand updates and also up to RM400 Samsung e-vouchers to pre-order the new Galaxy Z series. Besides the Official Samsung Website, fans can also visit Samsung Malaysia's YouTube, Facebook and Newsroom for the second Unpacked event of 2023.
According to TM Roh, President and Head of Mobile eXperience (MX) Business at Samsung Electronics, we will indeed be seeing the next generation of foldable devices, namely the anticipated Samsung Galaxy Z Fold 5 and Galaxy Flip 5. Very little information is known about them but we think the devices should look more or less the same with some upgrades on the chipsets and display.