Garmin unveils three new watches for all ages from only RM399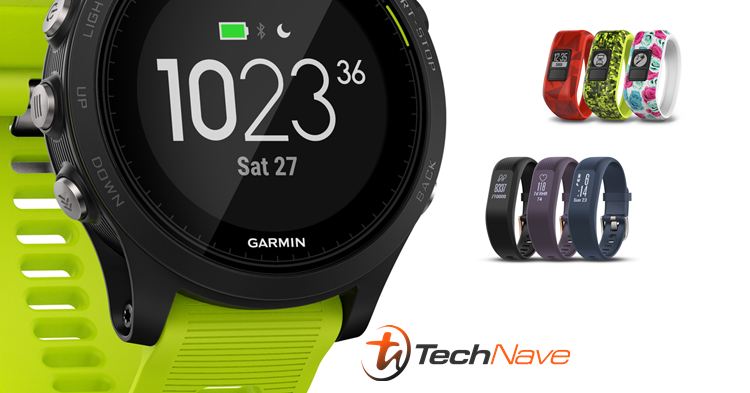 Good news guys! Health, fitness, and wellness tracking are now made more accessible for users of all ages thanks to Garmin's three new models - Vivosmart® 3, Vivofit® jr., and the Forerunner 935.
Introducing Vivosmart® 3, an ultra-slim activity tracker packed with advanced features targeted at everyday active users; the Vivofit® jr., a daily activity tracker made exclusively for kids to keep them fit from a young age; and the Forerunner 935, a performance running watch with enhanced monitoring tools and training features geared towards making users better athletes.

Vivosmart® 3
Available for a retail price of RM699, the Vivosmart® 3 is available in black (small, medium and large) and purple (small and medium). Vivosmart® 3 features the VO2 max indicator and Strength Training activity tool that helps track your workout reps, sets and rest times.
The Intensity Minutes feature paired with Garmin Move IQ™ also measures your workout activities such as swimming and biking as well as steps, heart rate, calories, distance, and sleep, activity intensity.
The Vivosmart® 3 can also connect to your smartphone to get notifications from various apps such as social media, texts and calls. You can even control your music on the smartphone with the watch.

Vivofit® jr.
Available for the retail price of RM399, the Vivofit® jr. is available in Broken Lava, Digi Camo and Real Flower band patterns. It features a one-plus year battery life and water resistance that allows a worry-free use anytime anywhere.
On top of being equipped with similar tracking features of the vivosmart, the Vivofit® jr. will have a parent-controlled mobile that allows parents to monitor and assign fun goals and rewards for selected activities. Parents can add multiple children and sync them to their smartphones.

Forerunner 935
Retailing for RM2449, the Forerunner 935 is available in Black and Yellow colours and is compatible with the optional Garmin QuickFit™ bands in leather, silicone or metal. At only 48 grams, it is lightweight and comfortable in design.
In addition to 24/7 heart rate monitoring, it will include new training and monitoring features such as Firstbeat and easy syncing with Running Dynamics Pod.
The Forerunner 935 can connect and sync with user's smartphones with the Garmin Connect™ and can last up to 21 hours of battery life in GPS mode, up to 44 hours in UltraTrac™ battery save mode and up to two whole weeks in watch mode.
Cyclists will also appreciate the Forerunner 935 as it is compatible with the full line of Varia™, Vector™ and Index™ accessories.
In line with the launch, the vivosmart® 3, vivofit® jr., and Forerunner 935 will be on sale at the East Atrium, Mid Valley Megamall from 24 to 28 May 2017. Consumers who purchase any of these three (3) watches over the five (5) day period will receive the following: a RM50 Nike Gift Card when they purchase thevivosmart® 3; a RM20 Toys R UsGift Card when they purchase the vivofit® jr.; and 50% off Garmin QuickFit 22 bands when they purchase the Forerunner 935 (maximum of two sets per watch). For more information about Garmin Malaysia and its range of offerings, visit www.garmin.com.my.